Demand spiked for food and clothing at the Cleveland Chesed Center in the first 12 days of September.
People representing 140 families seeking food and clothing walked through the doors of the anti-poverty agency at 1898 S. Taylor Road in Cleveland Heights.
About 95% of those served at the anti-poverty agency are Jewish.
Since opening in March 2016, the center has served an average of 220 families a month.
A partner of the Greater Cleveland Food Bank, the Cleveland Chesed Center opened in response to need identified by the Jewish Federation of Cleveland's 2011 population survey, which found that 19% of the Greater Cleveland Jewish population had income below 200% of the federal poverty guidelines and 38% struggled to make ends meet.
Meira Friedman, manager of the center, said she is confident that staff will keep up with the demand, even if the early September spike turns into a new normal.
"My staff who's been doing the stocking said there is nothing left on the shelves," she told the Cleveland Jewish News in a Sept. 15 interview. "So we're actually looking to expand our open hours."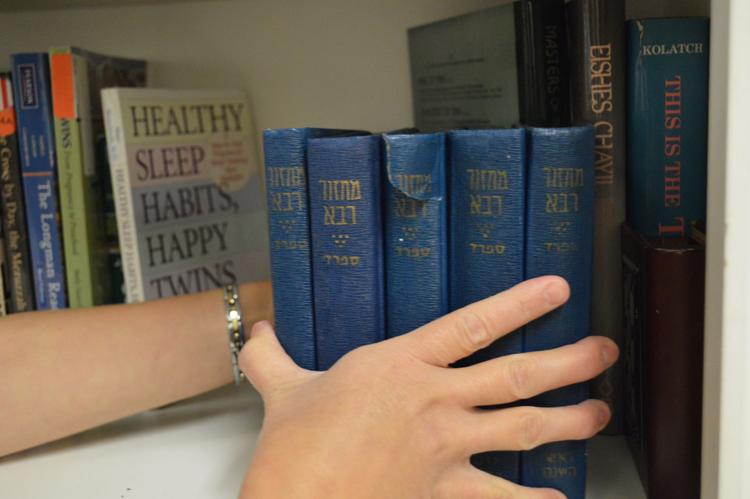 She is also seeking volunteers, and not just to sort through donated clothing or to stock food.
"We like our volunteers to donate the skills that they have," she said. "If someone loves spreadsheets, then we'll give them a spreadsheets job. People have skills and we like them to use the skills that they have to serve the community. … We're creative."
A three-year endowment grant from the Federation helped start the center. The center requested and received a second three-year grant to continue. In its fifth year of funding, the center is largely funded through family foundations and private donations.
A 36-hour campaign in June that included a two-to-one match raised $120,000, or a total of $360,000.
"That's the bulk of our fundraising," said Friedman.
The center operates on a budget of about $400,000, with a part-time staff of five and "hundreds of volunteers," Friedman said. The nonprofit is run by a nine-member board.
The center takes in donated clothing, often with tags still on, that it offers to its clients to take for free. In addition, it buys new clothing – for example, what she called men's and boys' black Shabbos pants – at a deep discount and offers them at an even deeper discount to families in need.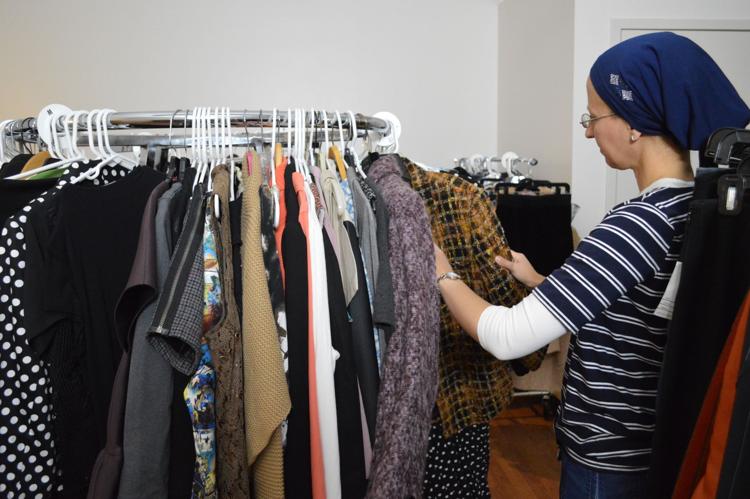 "That's a big thing we've been doing leading up to the High Holidays, switching out all the summer clothes for fall clothes, and you can see we have rooms of really nice ladies and girls yom tov outfits," Friedman said. "We have some boys pants and suits for sale as well."
Friedman said Jewish families may walk through the center once a month to browse through clothing and to pick up frozen chicken and fish, boxed pasta, rice, dried and canned fruits, dried beans, cleaning and personal supplies. The center offers children's books and Judaica, including honey pots, a kiddush cup and religious texts, such as a set of mahzors.
For the High Holy Days, Friedman is stocking foil pans, dried cranberries, walnuts and traditional foods: matzah ball soup mix, beets, cabbage, pomegranates, apples and honey.
"We're not getting any sheep's heads," she said, referring to that particular traditional food.
In addition, for Sukkot, she will have bee traps and some meat.
"We don't do as much at Rosh Hashanah as we do at Pesach," she said.
To date, the center has served 600 families, representing 2,500 individuals in six counties in Northeast Ohio.
Both Jews and non-Jews may come to the center weekly for produce supplied by the food bank provided they meet the income guidelines.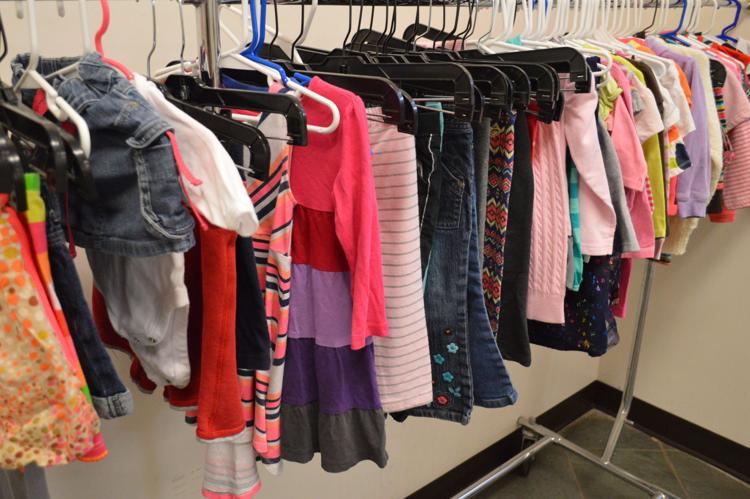 However, the clothing and donated products are reserved for Jews.
"We tell them that the rest of the center is for Jewish clients because that's who we fundraise for and from," Friedman said, adding that the center's weekly offering is generous by comparison to other pantries, which tend to give away food less frequently. "It tends to work out OK. … I think they're happy."
Jews who don't meet the income guidelines and request it will receive help as well, just not the produce supplied by the food bank.
"When families are struggling financially, there's a lot of different overflow to all parts of their lives that is very difficult," Friedman said.
The center operates in a 9,000-square-foot rented space on the corner of Blanche Avenue and Taylor Road. Hebrew Academy of Cleveland owns the building. The main entrance, in deference privacy, is behind the building. It has a walk-in freezer to store meat and frozen fruit, and a walk-in refrigerator for produce in addition to an office and several rooms used to display clothing, food and one room to sort used clothing.
Friedman, who is a nurse and a teacher, lives in Wickliffe and is affiliated with Telshe Yeshiva in Wickliffe. She started working at the center in September 2015 shortly after hoping to land a job teaching at her son's school, Derech Hatorah.
"It's very busy, keeps me on my toes," she said. "I looked at it as an opportunity to get in on an organization at the ground level and use my creativity and my problem-solving skills to help the community, because when you get into an organization that's been around a long time already, you can't always have as much say in how things are run, and I felt like I did have the skills set. It's a tremendous opportunity because how many times does a person get that opportunity in their lives?"