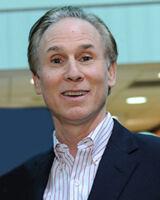 A Cincinnati businessman and philanthropist is donating $10 million toward the design of the Cleveland Clinic Neurological Institute and $5.5 million toward a study on alternative therapies for neurological conditions.
Charles L. Shor, who served as president and then-CEO of the world's largest paper bag manufacturer, Duro Bag in Florence, Ky., has suffered from epilepsy since he was 25 years old and has been a patient at Cleveland Clinic.
In recognition of the gift from the Charles L. Shor Foundation for Epilepsy Inc., the Clinic's epilepsy center will be named for Shor.
Shor's gift comes at a critical time for Cleveland Clinic, which in July 2019 announced plans to build the Cleveland Clinic Neurological Institute at the corner of East 96th Street and Euclid Avenue on its main campus in Cleveland.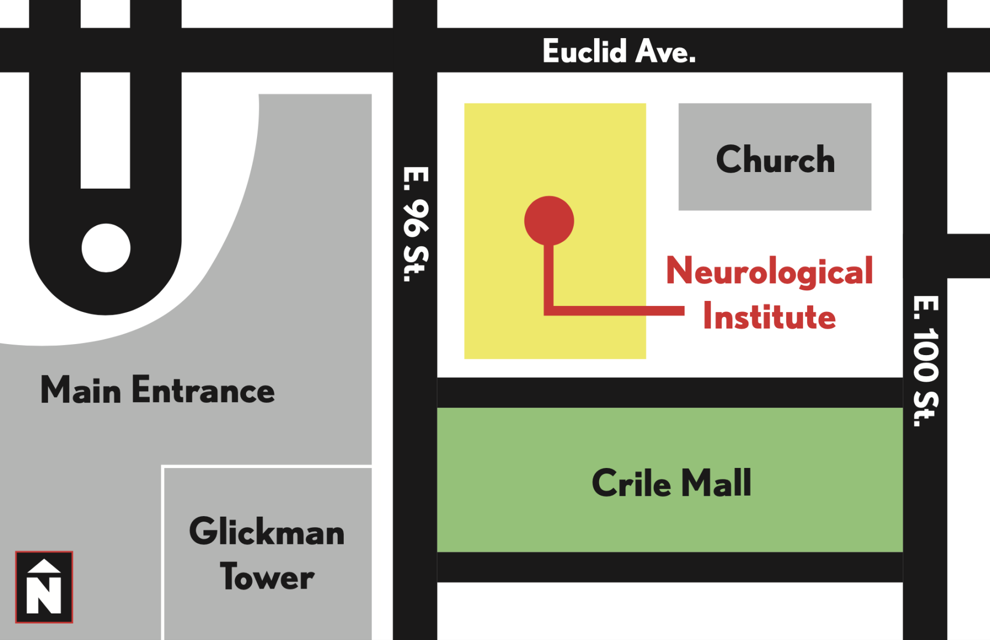 Since the COVID-19 pandemic, all construction at the Clinic has ground to a halt, and Shor's gift provides the seed to jump start planning and design for the 400,000-square-foot building.
That building will offer a central location for delivery of services for patients with neurological disorders and diseases. Such services are spread across several buildings on the main campus currently.
"Charlie's generous donation to the neurological institute will help us transform our approach to better understanding neurological diseases," Dr. Andre Machado, chair of the neurological institute and the Charles and Christine Carroll Family Endowed Chair in Functional Neurosurgery, said in a news release announcing the gift. "His support of this state-of-the future facility will enable us to centralize and advance the care we provide in an environment specifically designed around the unique needs of people with neurological conditions."
The Cleveland Clinic Neurological Institute will be designed to accommodate the specific challenges facing patients with neurological diseases or disorders, Lara Kalafatis, chair of Cleveland Clinic's Philanthropy Institute, told the CJN Feb. 26.
"Without Charlie's gift, we wouldn't be able to initiate planning for this building and wouldn't have the money for the important work of Dr. (Imad) Najim," Kalafatis said. "As we announced … our interest in a building for the future of the neurological institute, I think Charlie was intrigued by the idea and really so amazing to have it fulfilled during the launch of our centennial – where the current neurological building is the oldest building on our campus."
The gift was announced at Cleveland Clinic's Founders Day celebration Feb. 26, which celebrates the centennial of the founding of the Clinic.
Najim, director of the Charles Shor Epilepsy Center and vice chair of strategy and development at the Cleveland Clinic Neurological Institute, told the CJN that Shor's $5.5 million gift will fund a study that will test a range of alternative approaches and note their impact on frequency of epileptic seizures.
Specifically, the study aims to determine if stress relief can potentially reduce seizures and ultimately improve and prevent memory decline in patients with epilepsy.
Najim said seizures are often brought on by stressful factors – be they physical, mental or emotional triggers.
"We've always been looking for ways to help these patients learn ways to decrease their stress or help them cope with their stress," Najim said. "This area is not very much researched in the field."
He said Shor's interest aligned with the Clinic's in studying non-medical approaches to stress reduction.
"This is what drove both of us," Najim said.
The study is being designed with a multidisciplinary team including professionals in epileptology, neurology, mental health, wellness, and individuals who are part of the art institute at Cleveland Clinic.
Among the approaches to be studied include music and art therapy, psychotherapy, yoga, mindfulness, "and other aspects of holistic wellness rather than one single focus," Najim said.
The study will focus on adults of all ages and will use as part of its model a control group – a group of patients who will not receive the specified approaches – by which to compare results of those introduced to the alternative approaches for stress reduction.
Patients in the cognitive arm of the study will be given cognitive tests prior to and after the treatments, and at least twice within the first year, Najim said.
Najim said he believes the patient population at the Clinic will be sufficient to fulfill the requirements of the longitudinal study, which is tentatively planned for as long as five years. It will take place at the main campus.
In addition, he said if one approach seems to have an obvious effect, it will be suggested to patients even prior to the study's conclusion.
He said now that the study has been funded, it will need the approval of the Clinic's institutional review board and will begin possibly within the next couple of months.
"We are extremely excited about the prospects of performing the study here because we think this is an unmet need in patients with epilepsy and ultimately for patients of other neurological degenerative disorders affecting the brain," Najim said. "We've been aching to do a study like this…. The generosity of a person like Charlie is making this dream of ours happen."
Shor said he chose Cleveland Clinic as the recipient for this funding because it was the only hospital interested in exploring alternative therapies as protecting against seizures.
Shor experienced his first seizure after getting off a plane at LaGuardia Airport in New York City. He was on his way to the Waldorf Astoria to a dinner in honor of a friend.
He landed in the hospital instead and never made the dinner.
"My seizures are stress generated," he told the CJN Feb. 26.
More than a decade ago, he had his first executive checkup at Cleveland Clinic, where he has been treated as both an inpatient and outpatient since.
Shor sold Duro Bag June 28, 2014, in a private sale to Hilex Poly Co., LLC, of Hartsville, S.C. Terms were not disclosed at the time, according to the Cincinnati Business Courier.
He has given to the Clinic in the past and said this will not be his last gift to the Clinic.
"I only announce it if I believe there's a reason it could create more money to be given," Shor said. "There's nothing beautiful about it. It's something you should do. If you're in the Jewish religion, you know you should be able to give tzedakah."