The Cleveland Jewish News received four first-place awards among 10 awards total in the Ohio Associated Press Media Editors annual newspaper competition.
The awards were announced May 7 during at an awards reception at Villa Milano Banquet & Conference Center in Columbus.
Newspapers throughout Ohio submitted entries to the contest, which featured news and sports stories, features, editorials, columns, graphics, photos and digital assets created during 2022.
The CJN – the only weekly newspaper in the competition – competed against daily newspapers in Division II with circulation between 8,000 and 11,999.
CJN staff won first place for best digital project for "'The Horseshoe' celebrates century of winning, tradition." The project included historical photos, an online interactive timeline produced by Digital Content Producer Megan Roth, a video produced by Digital Content Producer DeAnna MacKeigan and a story written by freelance writer Steve Mark, all looking back on a century of Ohio Stadium as the home of The Ohio State University Buckeyes.
MacKeigan received first place for best video for "Designer Dress Days." The video was taken by Editor Bob Jacob, who wrote the story about National Council of Jewish Women/Cleveland's Designer Dress Days return following the COVID-19 pandemic.
Design Manager Stephen Valentine won first place for best illustration or informational graphic for "A glimpse at Hahn Loeser & Parks LLP through the years," which chronicled the law firm's 100 years. He also took both first and third place for best full page design for submissions "Hahn Loeser & Parks celebrates belated 100th anniversary" and "They Shouldn't Have to Live This Way."
Valentine received second place for best graphics artist. His submissions were: "Mustard Makeover"; "Icy Idea: Pop Culture CLE brings creative gourmet desserts to Solon" (for Jstyle magazine); "A world of its own: Restaurateur Douglas Katz brings Amba to Hingetown" (Jstyle); and "Winter with Wildlife" (Jstyle).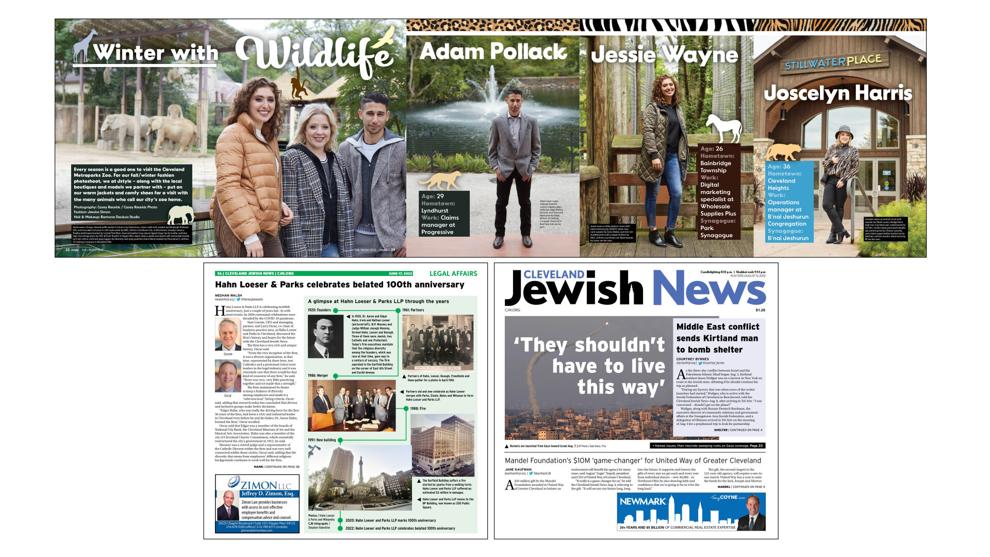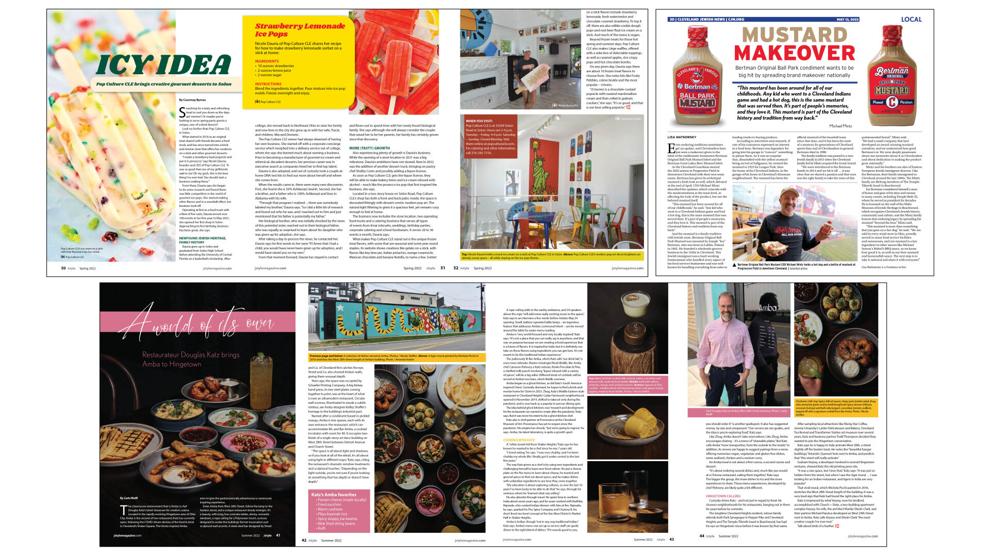 Jacob received second place for best headline writer. His collection of headline submissions were: "Nike slam dunk: The other shoe falls on Irving," "Dog gone it! No kosher franks at Progressive Field," "Maize and blue leaves Buckeyes black and blue," and "Zelenskyy: defiant, determined, defender."
Senior Designer Jessica Simon placed third for best graphics artist. Her submissions were: "Giving a Landmark New Life: The May repurposes an iconic Cleveland building" (Jstyle); "Hunting for Healing: Unique outerwear line HNTRESS aims to provide strength through warmth" (Jstyle); "Iconic Collection: Pop art legend Andy Warhol's Jewish icons find a new home at The Temple-Tifereth Israel" (Jstyle); and "Photographic Memory: Professionals share approach for capturing the big day in pictures" (for Bar•Bat Mitzvah magazine).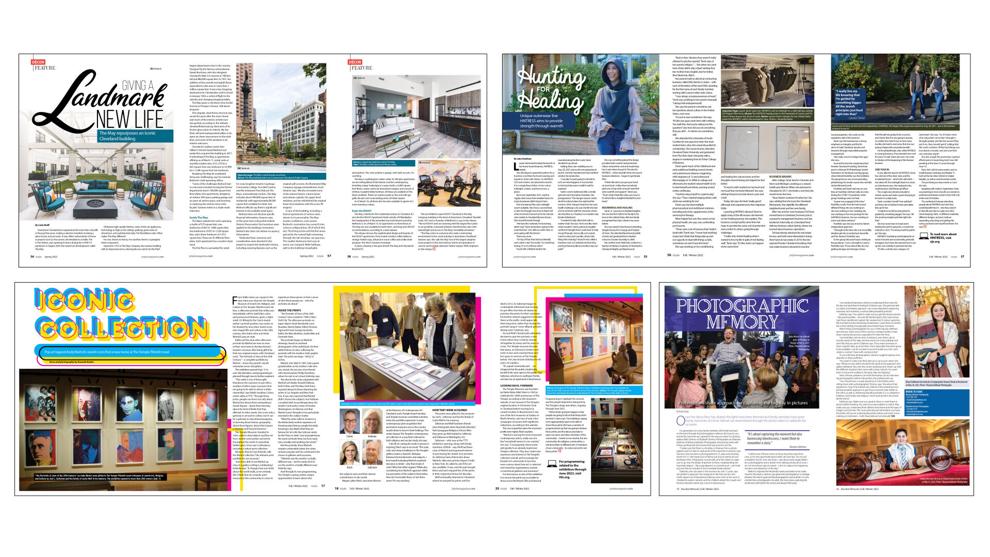 CJN staff took third place for best digital presence.
CJN Sports Columnist Andy Baskin received third place for best sports columnist. His submissions were: "Big(ger) 10 can't pa$$ on chance to expand to LA market," "Lake Catholic swastika incident a memory that will last forever," "These things take the fun out of sports" and "Watson trade leaves plenty to talk about."