The first presidential debate is scheduled for Sept. 26. Three days later, the Cleveland Jewish News Foundation will host a presidential issues forum with surrogates representing Democrat Hillary Clinton and Republican Donald Trump.
Learn all about the important issues this presidential election during "A Presidential Issues Forum," at 7:30 p.m. Sept. 29 at Cuyahoga Community College Eastern Campus in the Simon and Rose Mandel Theatre at the Mandel Humanities Center, 4250 Richmond Road in Highland Hills.
Representing the candidates will be Leora Levy for Trump and Ann Lewis for Clinton, who will field questions from Russ Mitchell, WKYC-TV news anchor and managing editor.
"The Cleveland Jewish News Foundation, whose mission it is to provide educational opportunities to the people of Northeast Ohio, is pleased to be able to bring this important event to Cleveland," said Paul J. Singerman, president of the Foundation. "We look forward to a lively and interesting night during which the community will have an opportunity to ask questions and find out more about the positions of our presidential candidates on important issues."
The discussion with the surrogates for each of the campaigns will center on issues of importance in the presidential election. The audience also will have an opportunity to ask questions.
The forum is free and open to the public, but registration is required. Register here.
Cuyahoga Community College is the venue sponsor.
---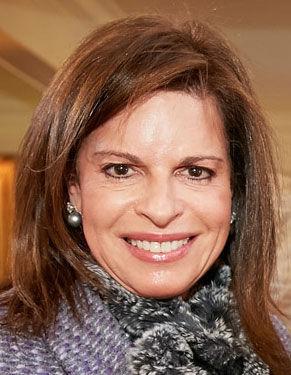 Leora Levy
Republican National Committeewoman Leora Levy is the former Finance Chair for the Connecticut Republican Party; and served on Finance Committees for the Republican National Committee, National Republican Senatorial Committee, and National Republican Congressional Committee, as well as numerous statewide and national campaigns. She learned to fundraise as a young member of the Leadership Development Division of the UJA/Federation of NY and the UJA National Women's Cabinet.
Leora and her husband, Steven Levy, are major donors to the UJA-Federation of New York. Over the years, they have actively supported the Greenwich UJA Federation, where Steve served as President, the Jewish Board of Family and Children's Services, and the American Joint Distribution Committee (UJA-Federation of Jewish Philanthropies) with volunteer leadership and philanthropy and the Henry Kauffman Campgrounds. She was a member of the Commission on Jewish Identity and Renewal, the UJA-Federation of Jewish Philanthropies of New York, and an observer member of the Joint Distribution Committee. Leora has been a volunteer fundraiser for the Friends of the Israel Air Force and the Holocaust Memorial Museum in Washington, DC where her husband, Steven, was a Trustee appointed by President George W. Bush.
The United States has been a haven and heaven for Leora's family. After having been born into Havana's then secure Jewish community, as a young child Leora fled Castro's Communist Revolution with her family in 1960.  Those blessings have inspired her to devote herself both to raising her three sons and to giving back to her community and country, as well as fellow Jews in need.
Leora grew up in Charlotte, NC, attending public schools during the civil rights struggles of the '60s and '70s, and earned an A.B. in International Relations (with a focus in Economics) from Brown University. She was an pioneer as a woman in the field of commodity trading, building a career at Phibro Salomon as one of the few women traders, then leaving that career to start her family. Leora and Steve have lived in Greenwich for 28 years, now as empty-nesters with their three dogs and visits from their three grown sons.  Her languages include fluency in Spanish and French.
---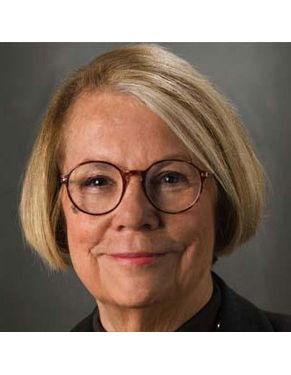 Ann Lewis
From 1994 to 1995, Lewis was the Vice President for Public Policy at the Planned Parenthood Federation of America, where she was responsible for policy, legal and communications initiatives. She has served as the National Director of Americans for Democratic Action, as the Political Director for the Democratic National Committee, and as Chief of Staff to then Congresswoman Barbara Mikulski.
She served as Political Director of the Democratic National Committee (DNC) from 1981 to 1985.
Lewis was Director of Communications and Deputy Campaign Manager for the Clinton-Gore Reelection Campaign in 1995 to 1996. From 1997 to 2000, Lewis served as Director of Communications and Counselor to President Bill Clinton in the White House.
Lewis served as senior advisor to Hillary Clinton's 2000 campaign for U.S. Senate. She served as Director of Communications for HillPAC and Friends of Hillary 2005 to 2007. She also served as National Chair of the DNC Women's Vote Center, where she led the Democratic Party's major initiative to reach, engage, and mobilize women voters from 2003 to 2004.
Lewis was Senior Advisor for Hillary Clinton's 2008 presidential campaign.
Following the conclusion of Clinton's 2008 presidential campaign, Lewis founded NoLimits.org, an issue-based educational organization enabling individuals to stay engaged and active on issues such as health care reform, economic and work-family policies, international and national women's rights, security matters, and other issues and policies championed by Hillary Clinton.
---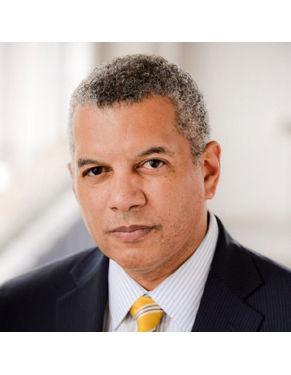 Russ Mitchell
Russ Mitchell, former anchor of the CBS Evening News weekend editions and The Early Show on Saturday, and national correspondent for CBS News Sunday Morning, the CBS Evening News, and The Early Show joined the staff of WKYC as Managing Editor Evening News and lead anchor of the 6pm and 11pm newscasts on January 16, 2012.
Mitchell was born in St. Louis and accepted his first television job at age 17 as a nighttime switchboard operator at KTVI-TV. He graduated from the University of Missouri, and began his professional career at KMBC in Kansas City.
Mitchell was named co-anchor of CBS News Saturday Morning and traveled extensively as a reporter for the CBS Evening News with Dan Rather and 48 Hours. He covered the war in Bosnia, went to the Democratic Republic of Congo and interviewed then President Laurent Kabila, reported from Cuba, India, Indonesia and The Marshall Islands.
Mr. Mitchell was on the anchor desk with Dan Rather on September 11, 2001 and reported from Ground Zero and other parts of Manhattan on the days and weeks that followed. Most recently, he anchored the live CBS Special Report coverage of the capture and death of Osama Bin Laden on May 1, 2011.
Russ has been honored with multiple local and national Emmys Awards. He has received the National Association of Black Journalists Award, the Society of Professional Journalists Sigma Delta Chi Award for his coverage of the Elian Gonzales story, the New York Association of Black Journalists Award for Best Documentary, and the Press Club of St. Louis 18th Annual Media Person of the Year Award.