The Greater Cleveland Food Bank held a ribbon-cutting event last month for its new 200,000-square-foot partner distribution hub on Coit Road on the border of Cleveland's Glenville and Collinwood neighborhoods.
According to a news release, the facility will be a hub for food collection and distribution within the food bank's network of partner agencies that serve nearly 350,000 people every year in six counties. The food bank provides food and grocery products to over 1,000 local food pantries, hot meal programs, shelters, mobile pantries, programs that serve seniors and children, and other nonprofit organizations. In its 2022 fiscal year, it provided over 48 million pounds of food throughout Northeast Ohio, the release stated.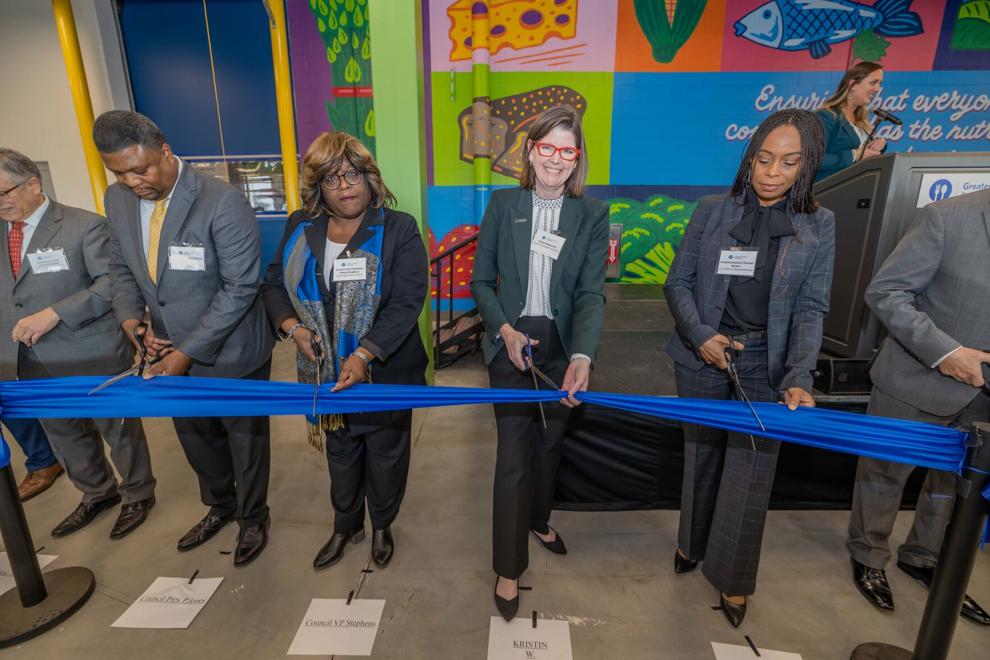 Supporters, employees, volunteers and community members were joined at the event with several state- and community-elected officials, including U.S. Rep. Shontel Brown, state Sen. Matt Dolan, state Sen. Kenny Yuko, state Rep. Terrence Upchurch, state Rep. Kent Smith, state Rep. Tom Patton, Cuyahoga County Executive Armond Budish, Cuyahoga County Council President Pernel Jones Jr., Council Vice President Cheryl L. Stephens, Cleveland City Council president Blaine A. Griffin, Cleveland City Council members Michael D. Polensek, Anthony Hairston and Stephanie Howse, Mayor Richard Bain of Pepper Pike and former Cleveland City Council president Kevin Kelley.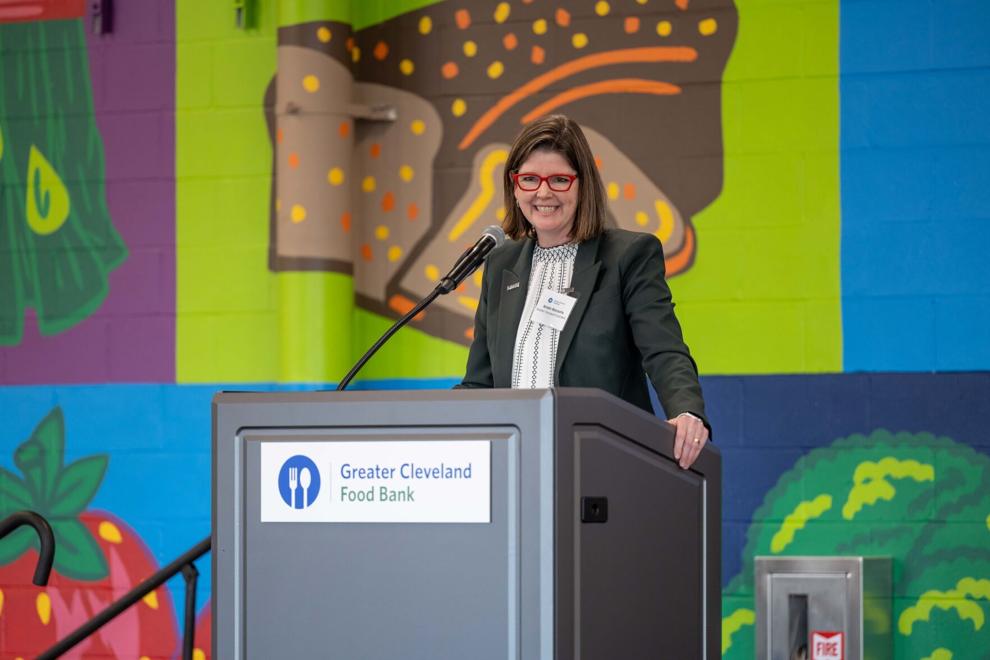 "I am excited and proud to welcome the community to our new and transformative partner distribution hub," Kristin Warzocha, president and CEO of the Greater Cleveland Food Bank, said in the release. "This move to our 197,000-square-foot facility is a major step forward toward creating food security in our community. I want to thank our board, partners, donors, elected officials, staff and volunteers who together made this vision a reality."
The new facility includes a volunteer and donor drop-off area, five-high racking in the warehouse, a cooler and freezer space, and a kitchen four times the size of the previous kitchen at the South Waterloo Road building, which the new building on Coit Road replaced. The new kitchen will be able to provide up to 20,000 prepared meals daily over time, the release said. The new building also has an increased capacity to store and distribute fresh foods and non-perishables, but does not serve individuals directly.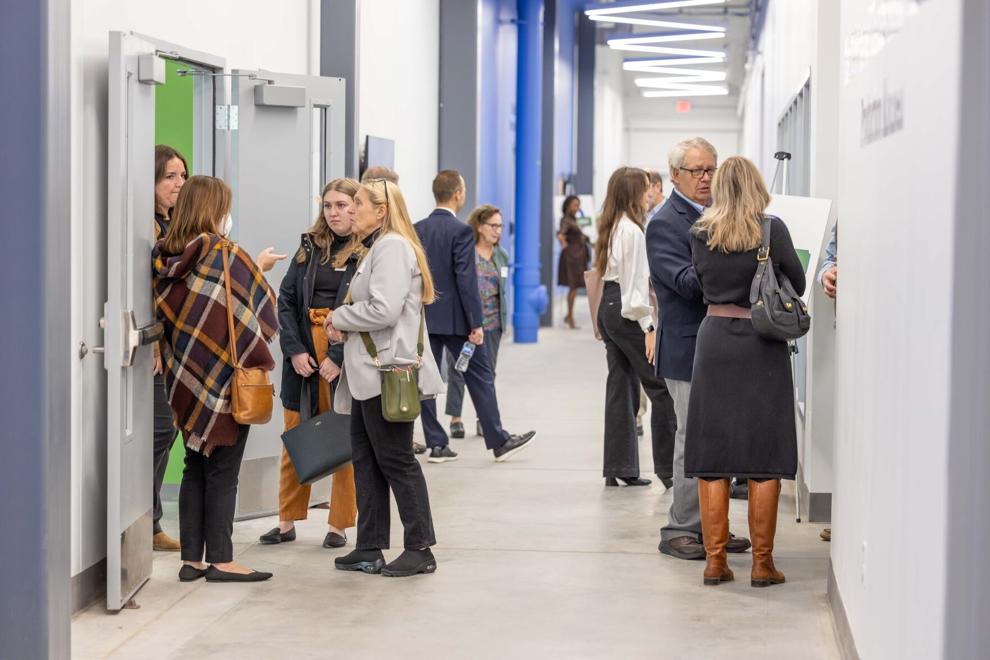 "For 40 years, GCFB has grown and evolved to ensure everyone in our community has access to nutritious food and the resources to fight hunger," Darnell Brown, former board chair and life trustee of the Greater Cleveland Food Bank, said in the release. "The Partner Distribution Hub at Coit Road will dramatically increase our ability to get both nutritious meals and healthy food into the community."
Renovations at the South Waterloo building will begin later this month, with a plan to reopen the space as a community resource center by fall 2023. The center will be a "one-stop-shop" focused on client needs and community building, creating a space to address the root causes of food insecurity in Greater Cleveland, the release stated. Eight to 10 nonprofit partners will be on-site to provide services to households, including CHN Housing Partners, Towards Employement, MetroHealth, Shoes and Clothes for Kids, Family Connections, Legal Aid and United Way - 211.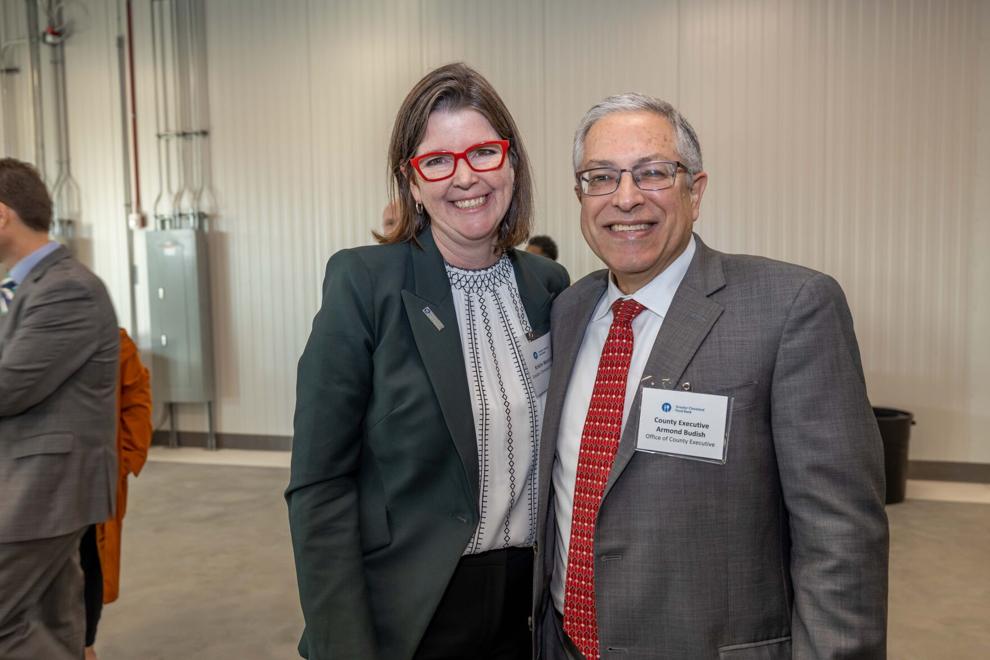 The new partner distribution hub and community resource center represents a $79 million investment in the food bank's expansion and vision to create food security in Northeast Ohio. An ongoing capital campaign to support the project has raised $56 million to date and is continuing to raise funds through phase two and phase three, which will be the creation of additional food resource centers on the south and west sides and additional agency capacity building.
To learn more about the campaign, visit greaterclevelandfoodbank.org.