Starting as a small settlement of log cabins in the early 1800s, the city of Cleveland Heights will celebrate its 100th anniversary on Aug. 9.
Founded as a village in 1903 and awarded city status on Aug. 9, 1921, the east side suburb stands as a cultural, architectural and Jewish hub. The city has an estimated population of about 46,121 within its 8.14 square miles, according to the city's website, making it one of the larger cities in the state.
The city held its centennial celebration Aug. 3 at the Cleveland Heights Community Center, where residents were able to drop items off to place in the centennial time capsule and sign a 6-foot birthday card.
City council president Jason Stein said the 100th anniversary is "historic" and "demonstrates the continuity of our city." He has lived in Cleveland Heights for nearly 40 years and has served in city government for more than 10 years.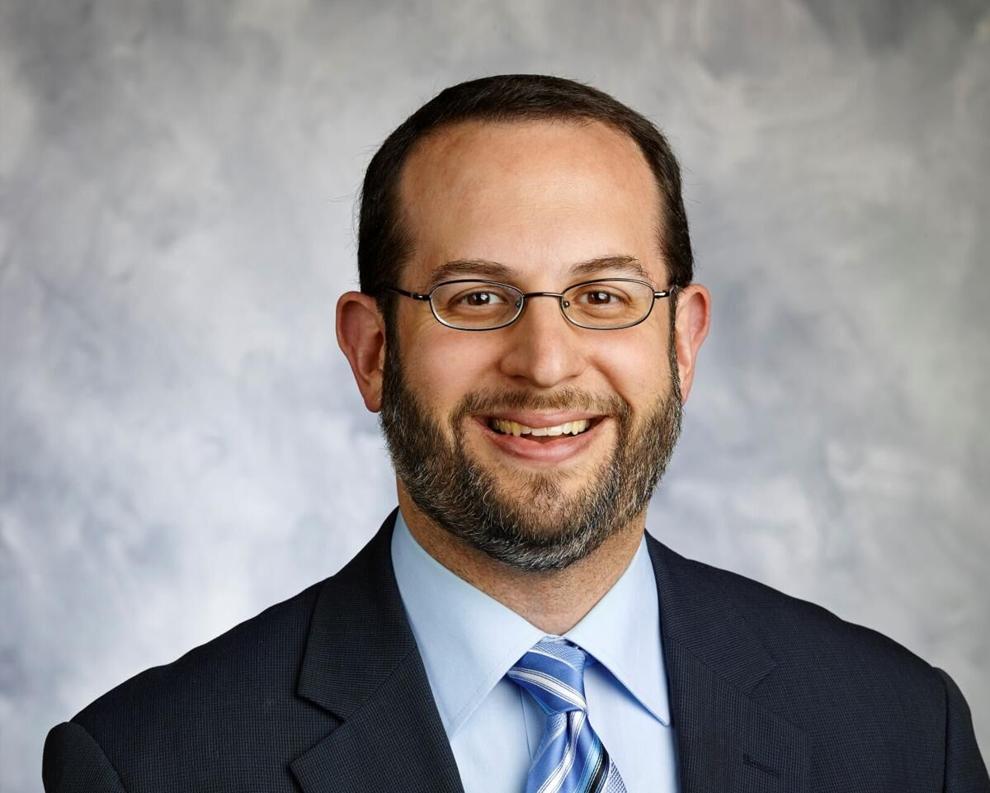 "When you live or have lived in Cleveland Heights, you have a strong sense of pride of where you are from," he told the Cleveland Jewish News. "We have so many second- and third-generation families that live here because our warm, friendly neighborhoods can't be found anywhere else in Northeast Ohio. When you live in Cleveland Heights, you're not just in a city, but you are part of a community."
The celebration of the centennial is a "statement of our desire to see Cleveland Heights continue to build on its strengths and grow for future generations," Stein said.
Diverse, inclusive community
City Manager Susanna Niermann O'Neil, who has lived in the community for 50 years and has served as its city manager for 1½ years, said the centennial is also indicative of a progressive city, noting "you don't last 100 years without having an eye to the future."
"That is something Cleveland Heights has taken very seriously," she told the CJN. "It is important to acknowledge the community and city councils of the last 50 years have made a real commitment that we want to and will be a diverse community. That is one of our biggest strengths – that all races, religions and socioeconomic statuses and opinions are welcome in Cleveland Heights. ... Whatever is part of who you are, there is a place for you."
The city's top official is the city manager, but that will change in November when residents choose their first elected mayor.
"The people that choose to live here is what makes Cleveland Heights so special," Stein said. "This city is a model for inclusiveness, diversity and a welcoming community."
On the topic of inclusion and diversity, O'Neil said Cleveland Heights also boasts an active community, full of citizens dedicated to what they believe in, willing to put in the work to see a change in their neighborhoods.
"After these many years, we're still a community of problem solvers and activists, all of different backgrounds and opinions, and I think that's why it is so wonderful," she said. "Especially in the 1970s, when people were talking about integration across the country. With some of the negative practices going on in housing, our community made a very strong commitment to fair housing and diversity. Once that vision was put in place, that vision became a reality – 'All are welcome' is not just a slogan for us."
Jewish community 'vibrant'
Part of that diversity lies within the robust Jewish community that calls Cleveland Heights home, most notably the South Taylor Road neighborhood and the surrounding streets acting as hubs for Orthodox Judaism.
"The Jewish community has been an integral part of Cleveland Heights for decades," Stein said.
Several Jewish institutions call the city home, including Park Synagogue, Beth El-The Heights Synagogue, Ahavas Yisroel, Chabad of Cleveland Heights, Congregation K'Hal Yereim, Oheb Zedek-Taylor Road Synagogue and Congregation Zemach Zedek. Taylor Road Synagogue was once the largest Orthodox synagogue between New York and Chicago. Educational institutions include the Jewish Education Center of Cleveland, the Hebrew Academy of Cleveland – which is the largest Jewish day school in Ohio – and Yeshiva Derech Hatorah.
"The Hebrew Academy and the different synagogues we have are all part of the strength of the community, and the Jewish community is integral to helping the city survive," O'Neil said. "I have always admired that strength."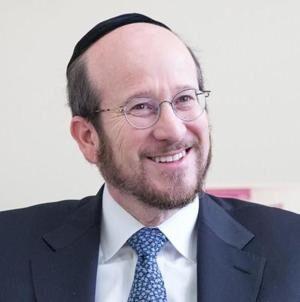 Rabbi Simcha Dessler, educational director at Hebrew Academy of Cleveland, said the city has been home to the school for 75 years, making the school an "integral fabric of the city and continues to be an important anchor in the community."
"Scores of academy families continue to relocate to the community, many specifically for the academy," he said. "The city appreciates the diverse community, and the Jewish community leadership and constituents appreciate what the city continues to provide to its residents and establishments."
Over 7,000 students have received their Jewish and general education within the confines of Cleveland Heights, Dessler said, adding their impact can all be traced back to "humble, foundational roots in the city of Cleveland Heights."
Hebrew Academy's enrollment continues to increase and it purchased the former Oakwood Country Club and in 2017, opening the Oakwood campus that year.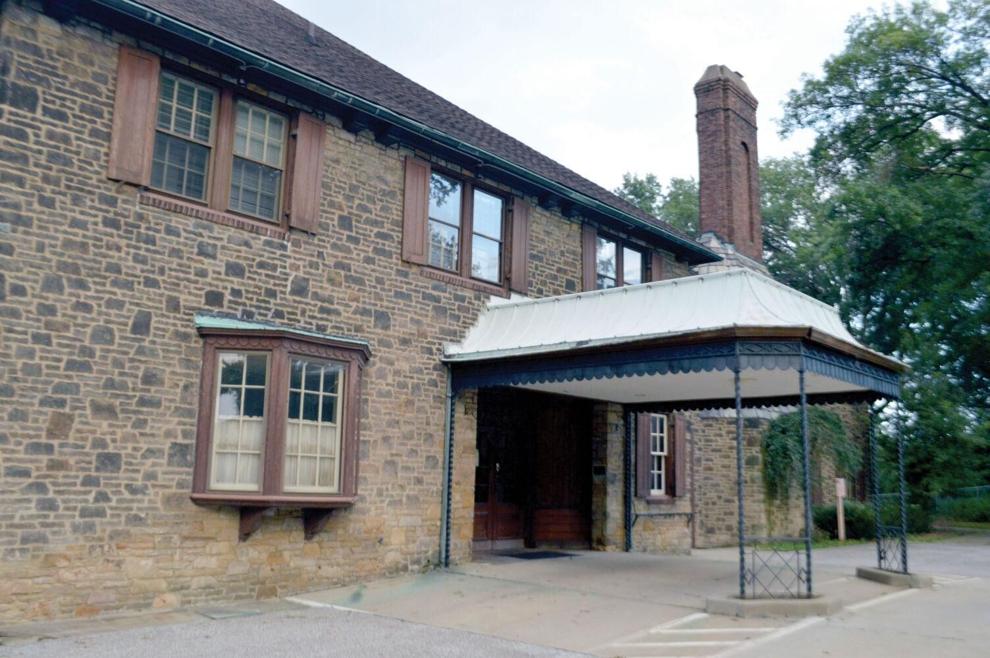 Additionally, Workmen's Circle Yiddish Concert has called Cain Park's Evans Amphitheater home for 39 of the last 41 years.
Community 'appreciative' of the arts, culture
With community amenities like Cain Park, Coventry Village, Cedar Lee Theatre and Dobama Theatre, Cleveland Heights boasts its fair share of arts and culture opportunities, O'Neil said.
Coventry Village is home to a bustling restaurant scene, including the popular Tommy's, and concert venues like the Grog Shop and B Side Liquor Lounge.
"The culture of Cleveland Heights and its connection to the arts draws into who we are," she said. "It is the whole idea of the creative side of people. That is essential to keeping the community vibrant."
Heights Libraries also has multiple branches in the city.
Staying home to shop 
Cleveland Heights is home to 11 commercial districts: Cedar Fairmount, Cain Park Village, Cedar Lee, Cedar Taylor, Center Mayfield, Coventry Village, Fairmount Taylor, Heights Rockefeller, Noble Monticello, Noble Nela and Severance Town Center, which was on the site of Severance Center, Ohio's first enclosed mall in 1963.
Looking to the future 
And as the community recalls its past, O'Neil said that is key to understanding not only the present of Cleveland Heights but also its future.
"When you think of Cleveland Heights and its whole spectrum of ideas, that is the beating heart of the city," she said. "That has been a theme for a long time, and it will be that way into the future. That is not going to change."
As the city continues into year 101, O'Neil added there is a priority to stay true to what makes the community so great.
"We want to make sure the community itself and the infrastructure is strong and going forward, reinforce what is important to the city," she said. "The reality to go forward is you have to recommit in believing that diversity is the real center of who we are."
The Top of the Hill mixed-use development on the site of the former Doctors' Hospital is under construction. The $83-million project will see 261 residential units and retail space.
Dessler said Hebrew Academy also plans to continually invest in Cleveland Heights and its future as its home, namely with the purchase of the 92-acre former Oakwood Country Club and will open a new "state-of-the-art" educational complex this month.
"This investment brings a jewel into the community and paves the way for continued partnership well into the next century," he said.
But as for Stein, it's simple to see – Cleveland Heights' best years are still to come.
"Cleveland Heights is going in the right direction," he said. "We will build on our past with an eye to the future."