In the days following a Nov. 21 shooting at Beachwood Place, members of Beachwood City Council told the Cleveland Jewish News they are outraged and want more security measures to be implemented.
The shooting in the parking lot – the sixth since March 2017 –prompted city officials to discuss "security matters – Beachwood Place mall" in executive session for 90 minutes at its safety and public health committee meeting Nov. 30.
While no single solution exists, many council members discussed additional security cameras, an increase in police officers patrolling the mall and the use of license plate readers as possible deterrents to future shootings.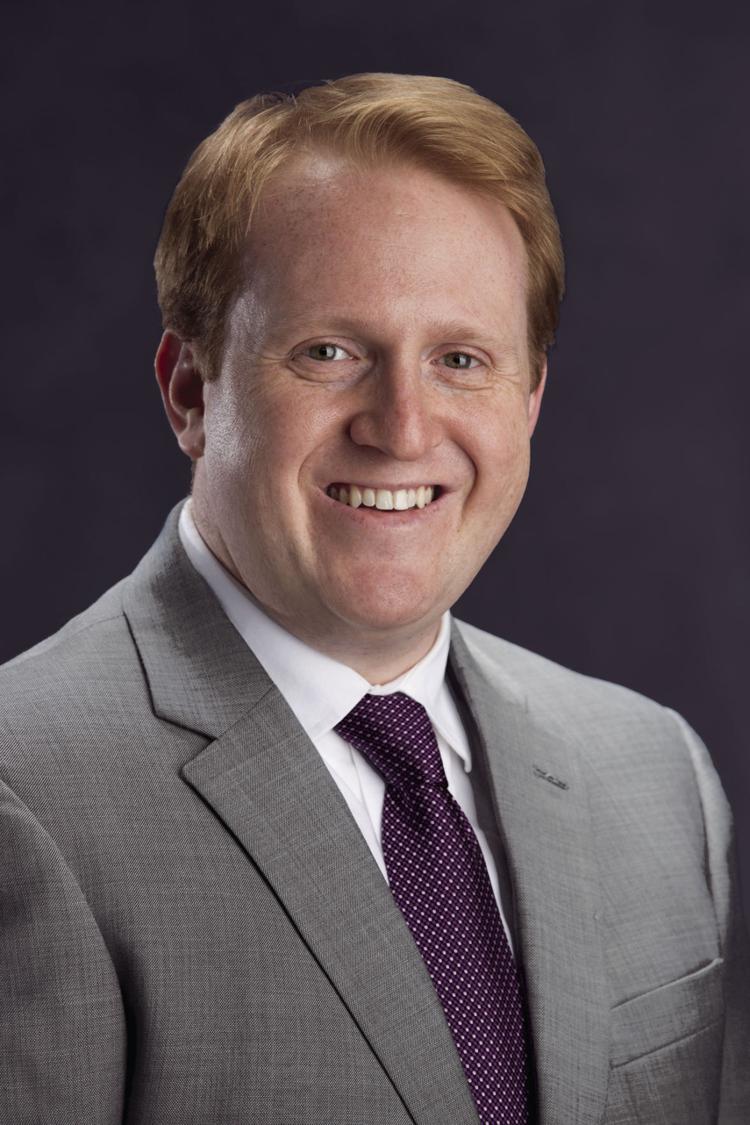 "I don't think there is going to be a single solution that solves the problem," said council president James Pasch. "It is clear to everybody that you can't have six violent incidents in under three years without needing to do things to change course.
"It's incumbent on all of us at the city to work with the owners of the Beachwood mall and Beachwood mall management to figure out what measures we can take to prevent the current trend of violent incidents."
On Nov. 25, mall owner Brookfield Properties implemented the Vapor Wake Public Safety Canine Detection Program, which uses security officers and canines inside the mall as a way to detect firearms.
Until the Nov. 21 incident, the previous five shootings involved nonresidents, and all were isolated and not random acts of violence, according to police.
In the latest incident that took place at about 2 p.m. Nov. 21, Latraize D. Walker of Beachwood, a 2020 Beachwood High School graduate, was arrested and charged in the shooting of a man he knew in the parking lot near Dillard's and Nordstrom, according to Shaker Heights Municipal Court Records.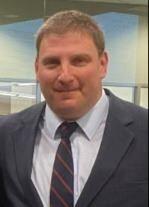 Councilman Mike Burkons said in an email to the CJN about what are termed isolated shootings, "That doesn't really matter because it has caused a very reasonable perception many people have that it is unsafe to visit the mall."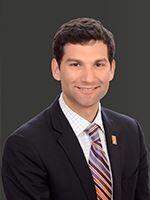 The latest shooting, councilman Eric Synenberg said, has left the mall as the "biggest concern for the city as far as both safety and the potential it has as far as the economic development driver for the city in the future – that if we don't take action, that potential can be slipping right through our hands.
"Not only for the city, but more so for the schools because Beachwood Place currently constituted more of a property tax driver than an income tax driver, which therefore the schools benefit more from Beachwood Place than the city."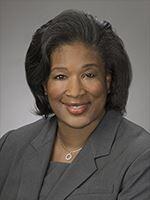 Councilwoman June Taylor said city leadership needs to step up.
"It's just not acceptable for leadership to be treading water," she said. "Leadership has to be nimble. They have to strategize and they have to anticipate."
Taylor said since she joined council in January 2018 to replace Martin S. Horwitz when he was elected mayor, "council was very proactive in giving the mayor resources."
Multiple attempts to reach Horwitz last week for this story were unsuccessful. On Nov. 30, Lynn B. Johnson, the city's communications coordinator, wrote in an email to the CJN, "Mayor Horwitz has been tied up today preparing for meetings and he will be unavailable to speak with you."
Once the safety and public health committee meeting began Nov. 30 and prior to going into executive session, Horwitz said in the meeting, the city has spent "probably in excess of a half-million dollars a year" in additional personnel and equipment for security at the mall.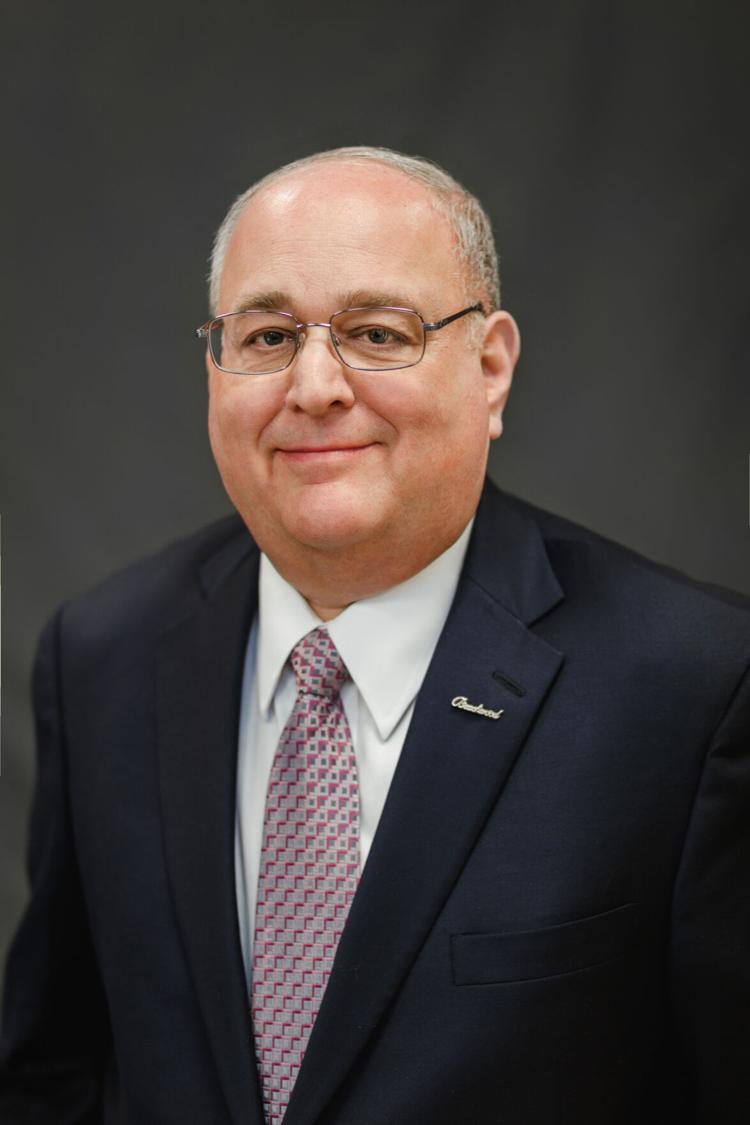 "We believe it's a sound investment, we're certainly not complaining about it," he said. "We're thrilled to have the mall here because Beachwood Place is really what distinguishes us from many other suburbs around us."
At the meeting, Horwitz said he intends to have a meeting with Beachwood police and mall security this week.
"Ultimately, though, this is private property, so while we may have some good ideas and we may offer some assistance and we may offer some very fine suggestions, whether they adopt those suggestions and accept the assistance are two different things," Horwitz said.
"Our mayor's also safety director," Taylor told the CJN. "He wears both hats. We've had how many shootings? So, we've given the mayor resources to be in front of this," noting council approved funding for a police chief, an assistant police chief, technology and "whatever resources are necessary."
"We have said, 'Name it, go do it.' So, you have to look at the structure that's in place and the structure that's been in place," Taylor said.
Five of the six shootings occurred after Horwitz became mayor and one occurred after Kelly Stillman became police chief on Sept. 29, replacing former Police Chief Gary Haba, who retired in July.
"It's up to the safety director," Taylor said. "I think we are definitely at the door, the emergency door level. There are a great number of citizens who refuse to go to the mall in their own city, who refuse to let their own kids go there, and given the bloodshed there it's understandable."
"Everyone's refrain is 'enough is enough,'" Taylor said residents have told her. "Don't forget there's a public relations battle in this, too. You have to be able to work with and speak with the press. … That's a seven-day-a week job. It's more than a statement from the police chief … given the gravity of the situation and how people are concerned, I don't know what city has outdone us in mall shootings in the state."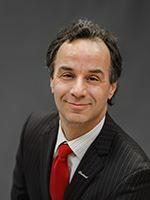 Councilman Alec Isaacson said he is also looking for input from others.
"We want to deter people from using the mall for bad purposes," Isaacson said. "What I am looking for is input from the police and from others on strategies we can adopt to make the mall safer."
Several council members who have teenagers told the CJN they would not let them go to the mall alone.
Why Beachwood Place
The proximity of Interstate 271 to the mall at Cedar and Richmond roads, as well as exclusive department stores, are factors in the shootings, council members told the CJN. Additionally, it is the last remaining mall on the east side of Cleveland.
"Because of this, I have never understood why the (current and past) owners of the mall wouldn't take what I believe is the simple step to put a tremendous amount of very visible security cameras all over the parking lot," Burkons wrote the CJN. 
"I am not suggesting that this would prevent 100% of these incidents from happening … most are smart enough that when choosing a meeting place to conduct a crime, they choose a place that doesn't have a ton of security cameras," he said, noting that additional cameras would make patrons feel safer.
Several council members also cited the socioeconomic conditions for the shootings.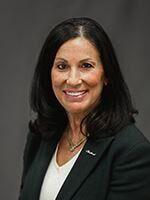 Council vice president Barbara Bellin Janovitz said the mall has received a bad reputation because of those incidents.
"Something starts to get a reputation and that precedes itself, and that's possibly part of the problem," she said.
Janovitz said the city can't prevent people from coming to the mall, "but if you do something in the parking lot, like in this case, you will be caught in minutes."
In almost all recent shooting incidents, the shooter was apprehended within minutes by Beachwood police.
"We have cameras, we have officers, so that's the risk you're going to take," Janovitz said. "Apprehending someone and stopping it when it happens is probably our best immediate defense. … You could get into bigger societal things, which would be about guns, and that becomes a much bigger issue."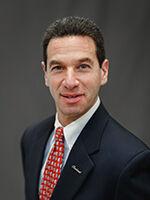 Councilman Justin Berns, safety and public health committee chair, said the busy mall may also be advantageous for criminals.
"There's always a lot of cars there," he said. "What does the city do at this point? In the interim, the city has stepped up, spent hundreds of thousands of dollars on security for the mall. Both uniformed and undercover, internal in the mall is probably working. It's on the perimeter. We've installed cameras at every intersection on the mall, including at the entrance of the mall at (the former) LaPlace. The city has really stepped up."
Nevertheless, with the additional security measures taken, Taylor questioned why these incidents do not occur at other malls or lifestyle centers in Cuyahoga County.
"What is it that our community is not doing that these same perpetrators – they're not at Westlake, they're not at Crocker Park to my knowledge – and the brazenness of these perpetrators, is at a level that the safety director and our police chief are going to have to take a closer look at," Taylor said.
"Our citizens are irate. The number of calls I got today that have mentioned race, that have mentioned socioeconomic challenges, not to mention we are under a stay-at-home order and this occurs at 2 o'clock in the afternoon, tells you there is something dramatically, traumatically broken and wrong. And you can't blame all of it on the decline of retail and the decline of malls. We're not the only ones. You can't put it all on race."
Taylor was also referring to the shooting Nov. 20 at Mayfair Mall in Wauwatosa, Wis., about seven miles from Milwaukee, where she was born and raised. A 15-year-old male opened fire, injuring eight people in what police said was "not random but an altercation between two groups." The suspect was arrested two days later.
"We're living in times now that require a serious, strategic thought-process to do your best to stay ahead of these things," Taylor said. "We're at the point now where there's got to be a serious conversation with the mall owners about the lack of wanting to take this seriously enough. And let's be clear, the mall is located here in our city.
"Perpetrators have decided that Beachwood is an easy place and rendezvous spot to conduct their business. In addition to that, they make very high-volume purchases there. No other mall has that. No other mall has those items."
Synenberg said "It's sort of like the perfect storm. All the other malls closed in the area ... it's like the pot has been stirred and the ingredients are in the pot … and based on socioeconomic, the mall has become a place criminals like to hang out."
Pasch said "America has a gun violence pandemic and that gun violence doesn't adhere itself to geographical boundaries, and we are now seeing some of that violence play out at one of our main retail centers. Gun violence is something that we should have zero tolerance (for). … It's incumbent upon us to figure out where we can do a better job and how to improve safety measures."
Mall adds safety measures
Toronto-based Brookfield Properties, via Brookfield Asset Management Inc., acquired the Beachwood Place property and other assets from General Growth Properties for nearly $15 billion in August 2018.
Three of the six shootings, including two on the same day, occurred under its ownership. In 2019, mall owners implemented additional security measures.
Brookfield has more than 150 properties and Beachwood Place is the third to use the Vapor Wake Public Safety Canine Detection Program. The first two malls began using the system this summer after fatal shootings occurred on those properties.
In July, an 8-year-old boy was killed at Riverchase Galleria in Hoover, Ala., about eight miles from Birmingham. In August, a man in his 20s was killed at Saint Louis Galleria in Richmond Heights, Mo., seven miles from St. Louis. Beachwood Place is about 10 miles from Cleveland.
"They were implemented for various reasons," Lindsay Kahn, director of public relations, retail at Brookfield Properties, told the CJN Nov. 25 about why the canine program went into effect at the three malls. "Every single one of our properties, and we have over 150 of them, every one of them has its own customized security program and protocol, and it was a measure that was necessary and made sense at those centers."
Kahn said the measures have been "effective" at the first two malls where the canine program has been in place.
"We take these incidents seriously," Kahn said. "The safety and security of everybody who shops and works and spends time at our center, there is no priority higher than safety."
Fatalities averted here
Unlike other malls around the country, no fatality has occurred from the six shootings at Beachwood Place, but that is on the minds of several council members.
"We've been very fortunate thus far that hasn't occurred," Berns said. "If it ever does occur, if that happens, then what?
"I got to believe Brookfield is just as concerned about this and their tenants as the city of Beachwood is because people are going to be leaving the mall, they're not going to be flocking to the mall. The stores at the mall have got to be concerned about that as well. Again, it's tough enough with COVID and getting people to come into the mall, and then with these incidents, it certainly doesn't help the matter."
If a fatality occurs, Pasch said, "It would make what is already a horrendous and terrible event extraordinarily horrendous, and we need to do everything in our power to prevent this."
Taylor said, "I am hopeful it will not take a tragedy before our city demands better performance from these owners. But we as a city cannot stand for this any longer. It's gone too far and for too long. We're past the tipping point"
This a developing story