University Square, the beleaguered shopping center on Cedar Road, is on the brink of a conversion to apartments and retail with a local development team.
Brad Kowit and Gregg Levy, operating as KL Holdings, LLC, plan to do what University Heights Mayor Michael Dylan Brennan calls "creative demolition" to repurpose the central portion of the complex into 203 market-rate apartments and retail space on the first floor.
"This project has been a failure for most of its existence and it's about to change," Brennan told the CJN May 27. "I've been working on this longer than I've actually been mayor."
He said he is optimistic that the developer's approach will breathe life into a space that has long been neglected.
City council was scheduled to meet May 27 to approve a development agreement for the central portion of the site on Cedar Road, tucked between Macy's and Target, which have different owners.
At his state of the city address in February, Brennan said the developer hoped to break ground in the summer.
City council was expected to vote on whether to allow Brennan to enter into a development agreement with KL Holdings, LLC "on emergency."
The word emergency, Brennan told the CJN, is a parliamentary term to allow the ordinance to go into effect immediately, rather than after the usual 30-day waiting period.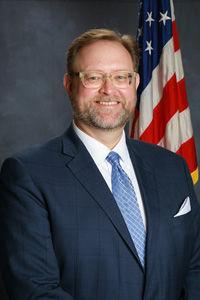 "They are purchasing all of University Square, which the bondholders are holding, which is everything but Target and Macy's," said Brennan, referring to Lapis Advisers, a San Francisco-based investor that is the majority holder of bonds tied to University Square.
The plan is to begin construction this season and to open apartments within 24 months.
Phase one entails the area where TJ Maxx stood facing Cedar Road.
Brennan said he expects the tax benefit to University Heights from the first phase to total about $150,000 annually in payroll tax for employees of the stores and income tax from residents.
Phase two of the project has yet to be determined, Brennan said, and will be determined by market condition after phase one is complete.
University Square was built with Tax Increment Finance revenue bonds in 2001 in the amount of $40.6 million. The outstanding aggregate principal amount stood at $33.78 million, according to University Heights City Council information from January 2020. Bond financing for the project has been approved already and new bonds will be issued by Cleveland-Cuyahoga County Port Authority.
Kowit said the developer will buy the real estate at an undisclosed price.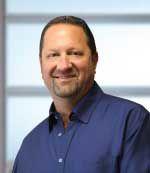 "The bondholders are going to reissue new bonds to satisfy the old bonds," he said. "We're buying real estate."
Kowit said he has been working on the project since February 2019.
"All the partners are east siders," said Kowit, who grew up in Mayfield Heights and lives in Hunting Valley.
Levy grew up in Beachwood and lives in Pepper Pike.
"We grew up shopping there," said Kowit, referring to the former May Co. and the former Cedar Center shopping plazas. "We know the market well. We saw an opportunity for redevelopment. We had just finished a redevelopment in Lakewood and saw the need for a similar type of redevelopment on the east side, and this fit in nicely."
Brennan carries high hopes.
"We're now on our way to make University Square everything it should have been when it first opened and (was) first built almost 20 years ago," he said.
Brennan said he first began working with Kowit in early 2019 and he was impressed with Kowit's work on Lakewood Center North.
"I could just feel it," he said. "I knew that we had the right person for this, plus Gregg and Brad grew up in the Heights, and they have a sentimental tie to this community and they want to see us succeed. They're of us. They're not outsiders."
Kowit said the apartments will feature amenities people expect in market-rate apartments, such as a fitness area and a place for dogs, as well as an area to grill.
"We're in between sort of the Beachwood and University Circle market," Kowit said. "Nothing new has been built in the Heights for 20-plus years, so the student, the younger professional, the empty nester, the medical student, doctor, all of the above."