For restaurant owner Doug Katz, it was closing fire food and drink on Shaker Square in Cleveland and Chutney B at Van Aken's Market Hall in Shaker Heights and going to takeout and delivery only at Zhug at Cedar-Fairmount in Cleveland Heights.
For deli-bakery owner Jeremy Umansky, it was laying off his five employees, cutting his menu in half and going to take-out only at Larder Delicatessen and Bakery in Cleveland's Hingetown neighborhood. Eventually, he closed Larder and announced on Facebook he may have COVID-19.
Local eateries are facing such effects due to state-mandated precautions to prevent the virus from spreading. And despite the mandates and closings, most businesses still have to pay rent and other regular costs associated with owning a business.
"Everything we've built is pretty much gone," Katz said. "It only takes a few months to pretty much drain what we had, and then anything in our bank accounts will be gone. Hopefully, we won't have to put too much more into the business to keep it afloat and moving forward."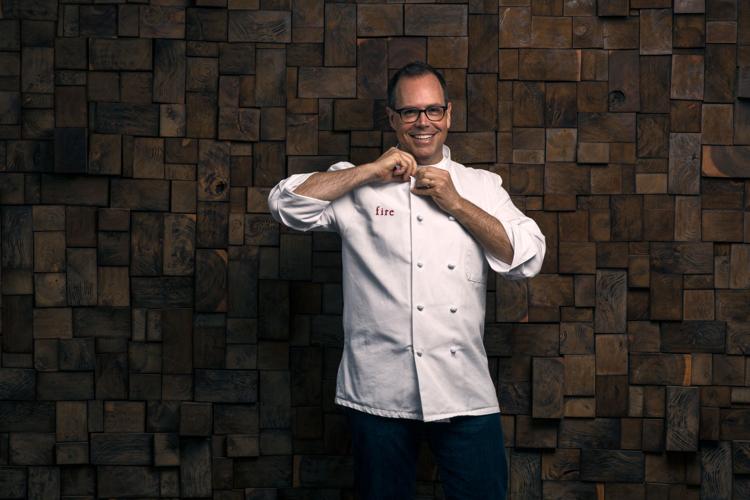 Katz said he made the decision to close fire before Ohio Gov. Mike DeWine mandated all restaurants close their dining rooms March 15, and following the mandate came the closing of Chutney B and reformatting of Zhug.
"Of course, it was a difficult decision to close the restaurants, but in this situation where everything is closed and you have no money to work with, you have to do what you have to do," Katz said.
Along with the restaurant closures came layoffs and reduction in staff at Zhug.
Katz took the leftover food from fire and Chutney B to Lutheran Metropolitan Ministries in Cleveland on March 17.
He said he plans to reopen his eateries after the mandate is lifted, but changes will be implemented to protect his investments.
"We will certainly be much more conservative with seating numbers, with the amount of dishes and amount of staff that we can have, just based on not knowing how the community will be able to support us," he said. "So, if everyone sort of loses their income and isn't going out to eat, we have to be careful of that."
Despite financial issues, loss of staff and changes his businesses have had to go through, Katz remains optimistic and continues to think of others.
"We feel like we will survive the closures," he said. "We'll come out certainly a different form, but we'll be here. We're thinking of everyone in our community and we know it's hard for everyone. People shouldn't forget about all the other people who are fighting this challenge."
Zhug is open daily from 4 to 9 p.m. and customers can view a menu and order online at zhugcle.com.
Umansky's two weeks leading up to COVID-19 entering Ohio was the calm before the storm. Larder experienced its last days of notable money-making before a sudden drop in profit, he said.
"We actually had record sales," Umansky said. "And then (March 15), we definitely noticed a drop in sales, which was then followed by the governor's announcement of ceasing dine-in at restaurants."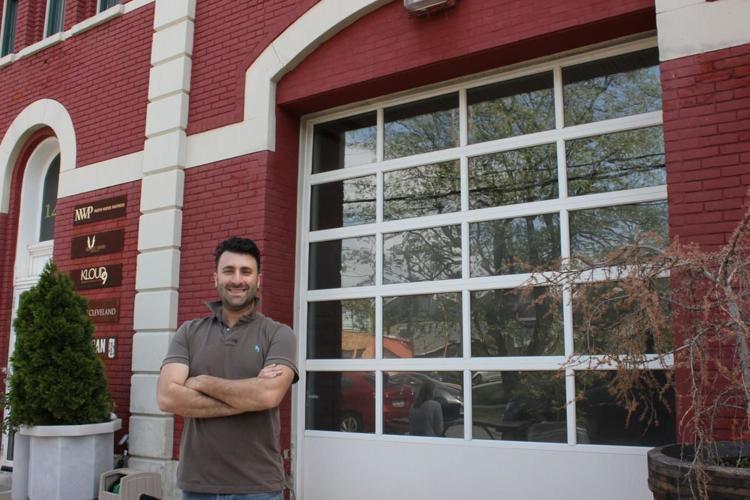 The biggest initial change in Larder's game plan came as a change in staffing, going from eight to just Umansky, his wife and his business partner.
Once DeWine announced
food-service employees could apply for unemployment,"It would be best for our employees to get at least that bit of stability," Umansky said.
"Part of that is me coming to the realization that because my goal is to be here when this is all over with, we had to look at our financial situation with much more urgency," he said. "You don't know what it's going to be in a day, or an afternoon or a week."
When the restaurant remained open, Umansky said he cut Larder's usual small menu in half to maintain the deli/bakery's level of quality and allow for the smaller staff to balance the workload.
Despite the recent closure, Umansky plans on leading his deli/bakery to success once the pandemic passes.
"First and foremost, our goal is to be able to be here for our employees – who can't be here right now – when this is all done," Umansky said. "So whatever course of action we need to take for those people is what we're going to do."