Dr. Amy Acton's role as the director of the Ohio Department of Health has provided anti-Semitic conspiracy theorists a target, panelists said at a webinar on anti-Semitism in Ohio.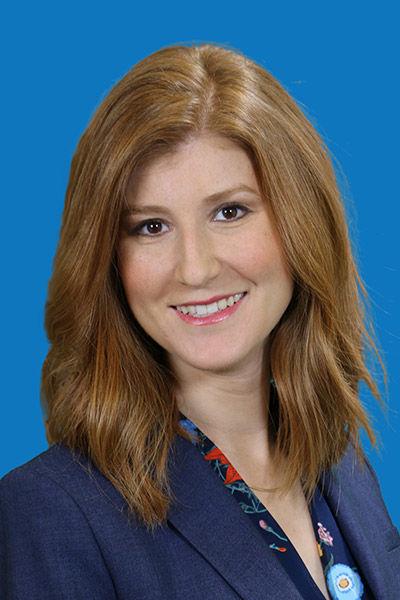 "She's been subject to, at the very least inappropriate dehumanizing verbal attacks, and at the worst, flat-out anti-Semitic allegations," said Jackie Congedo, director of the Jewish Federation of Cincinnati's Jewish community relations council, which partnered with The Nancy & David Wolf Holocaust & Humanity Center in Cincinnati to host the two-part webinar.
The first part of "Hate and Anti-Semitism in Ohio During COVID-19 and What You Can Do About It," explored both the history of anti-Semitism and its specific manifestation in Ohio on May 21. The second webinar was scheduled for May 28 and was to explore xenophobia during the pandemic.
Congedo pointed out the origins and subtleties of the anti-Semitic rhetoric by politicians and invoked by some people opposed to the measures Acton has ordered under Gov. Mike DeWine. She spoke of a protester at Acton's house who carried a sign that read "Jewish Leaders John 7:1."
"You can see that J, E and H are actually highlighted," said Congedo, referring the letters in blue. "We know that JEH is actually a term that hate groups have misappropriated from the Zoroastrian faith, which is sort of known as a female demon, that JEH word, again making a point to drive home Acton as this demonic Jew, which again is sort of … classic anti-Semitic language."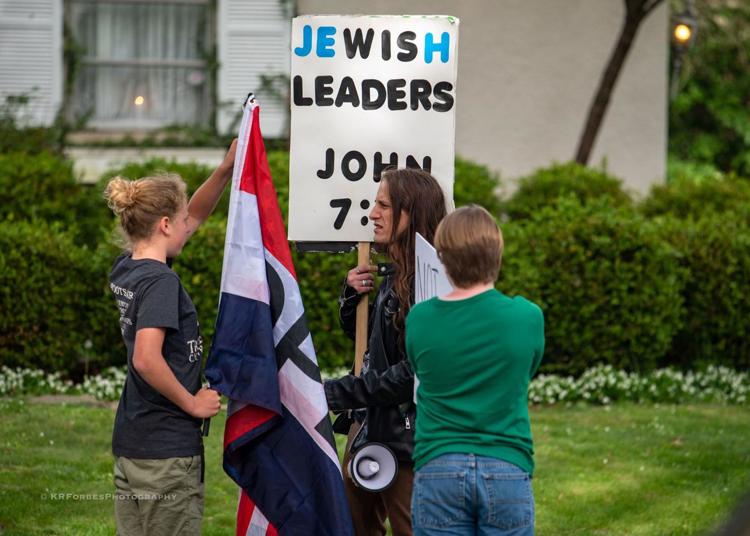 She showed a cartoon, in which Acton appears to be holding a marionette and DeWine's face appears on the puppet, which she called an "age-old classic anti-Semitic trope of a Jew behind the scenes pulling the strings."
One protester at a Columbus rally, identified by Canton Police as Matthew Slatzer, 36, of Canton, held a sign in which a rat was depicted with a star of David. His sign read "The Real Plague." On May 3, he entered a Stow convenience store with a hatchet and a machete and asked the clerk where the Jews were because he wanted to kill them, Congedo said.
"It's just to show you that these people show up at these things and may look relatively tame and like they're just there to participate in a protest," she said. "Some of them harbor ideology and have backgrounds that are very dangerous and connections that are dangerous and agendas that are hateful and dangerous."
She also spoke of her appreciation for apologies and for the calls for condemnation of such rhetoric by legislators from "both sides of the aisle."
Congedo explained that anti-Semitism had been on the rise across the country and in Ohio prior to COVID-19, going over
Anti-Defamation League statistics documenting an unprecedented rise in anti-Semitic incidents across the country.
Eric Ward, executive director of the Western States Center in Portland, Ore., offered perspective on the rise of anti-Semitism.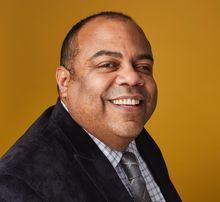 He defined anti-Semitism as a conspiracy theory – and a dangerous one, not just for Jews. He spoke of the narrative in the Protocols of the Elders of Zion, originally published in Russia in 1903, but with lasting international influence.
"These anti-Semitic tropes are very serious," he said. "They open up the space of violence."
He said anti-Semitism "strips the agency … from minority communities who have legitimate grievances and it replaces those legitimate grievances with a false narrative that people of color are merely puppets acting on the behalf of their Jewish masters."
He called on civil rights leaders "to raise the call that the use of anti-Semitic rhetoric by elected officials is simply unacceptable and that elected officials who use rhetoric like globalist… or media control… or the control of Hollywood are merely pedaling in dog whistle politics that have very real consequences for communities. It is time for us to hold them accountable."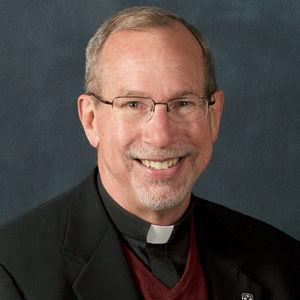 The Rev. Michael Graham, president of Xavier University in Cincinnati, spoke apologetically about the origins of anti-Semitism.
"It's our tradition regrettably that created that," he said, adding that what he called 'flat' interpretation of Christian Scriptures.
He said white supremacists latch on to its themes.
"There's a politics afoot of white self-promotion that depends upon a certain paranoid view of white insecurity and the politics in facts underlines that view of white paranoia in a lot of ways," he said. "Then you layer upon this pandemic in which we find ourselves."
Echoing Ward's sentiments, he said, "Our national political leadership, when it doesn't explicitly condone this, at least gives it permission."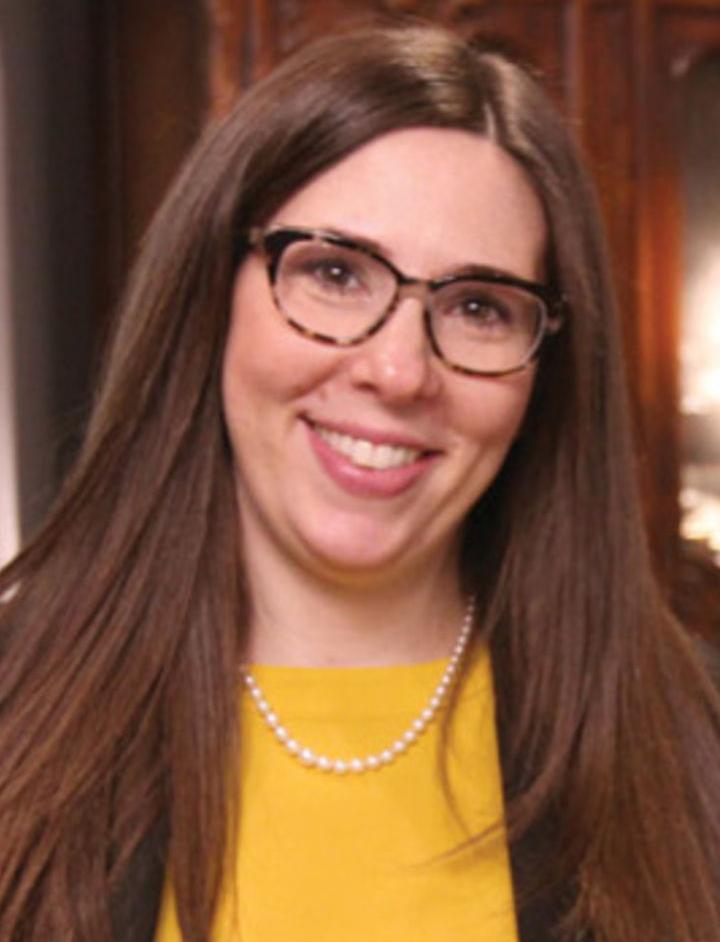 Sarah Weiss, CEO of the Nancy & David Wolf Holocaust & Humanity Center, which hosted the session, said that crises, such as pandemic, tend to heighten anti-Semitism, racism and "other issues that we see and that we want to stop."