About 350 customers browsed and shopped during the opening day of the National Council of Jewish Women/Cleveland's 51st annual Designer Dress Days held at Stonehill Auditorium at Mandel Jewish Community Center in Beachwood.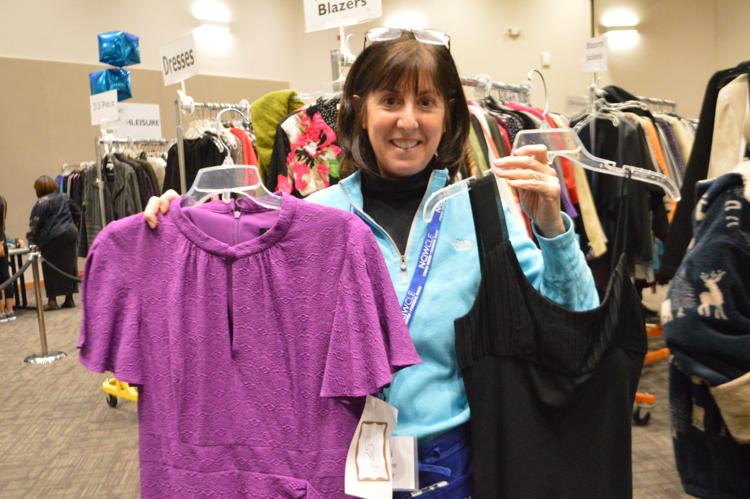 The four-day event, which opened Oct. 25 and continued Oct. 27-Oct. 29, features clothing, purses, scarves, fine and costume jewelry, and furs.
About 250 volunteers donned aprons as they worked different parts of the show.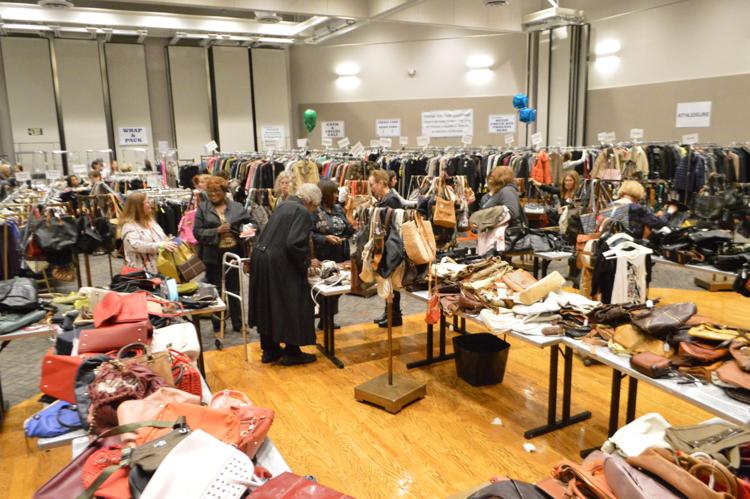 Among the racks was a celebrity rack, featuring dresses previously owned by author and actress Vanessa Bayer and actress Molly Shannon, as well as a pink cloak donated by actress Susie Essman.
Bayer and Shannon are both former Clevelanders.
Prices will be reduced starting Oct. 28 with a 20% discount, and were cut in half Oct. 29.
All merchandise that didn't sell will go to Thriftique Showroom, NCJW's resale shop at 5055 Richmond Road in Bedford Heights.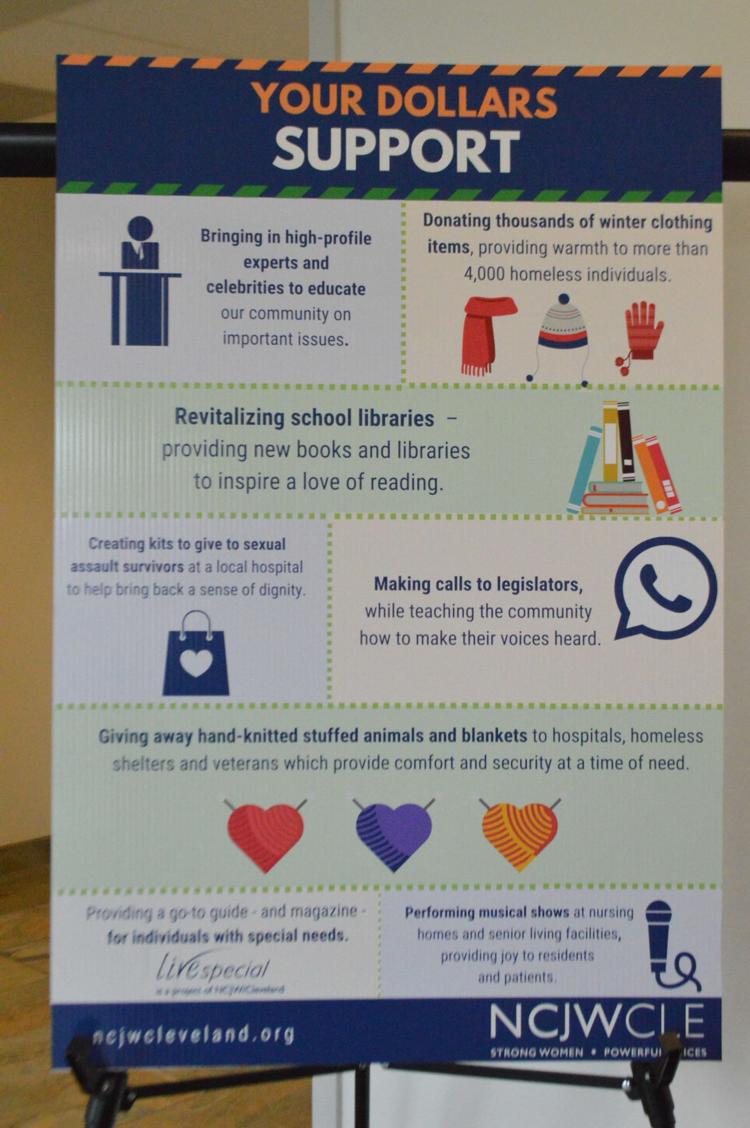 Proceeds from Designer Dress Days support NCJW's agenda.