County Executive Armond Budish reiterated July 24 that Cuyahoga County is still in the coronavirus crisis. 
"Under the state's measurement system, the county is still red, which is bad, and the federal government recently called out 11 cities with serious COVID problems and Cleveland was one of them," Budish said. "Things are still problematic. What can we do about that? Well, it's pretty simple."
He urged Ohioans to follow guidance from the Centers for Disease Control and Prevention, Ohio Gov. Mike DeWine and local boards of health.
"Don't gather in large groups, stay socially distant and wear a mask," Budish said. "I know we're all fed up with this situation, but until we can do the right thing for ourselves, for our families and our friends and the entire community, we simply aren't going to get ahead of this." 
As a result of the county's mask hotline, Budish said roughly 1,400 letters have been sent to local businesses conveying citizen concerns regarding mask compliance. 
"But today I want to talk about movies and bedbugs," Budish said. "That's right, movies and bedbugs."
Mentioning websites such as Yelp and Rotten Tomatoes, the county executive said, prior to picking a movie to see or booking a hotel to stay at, it is common to check a rating site to gauge other people's experiences. 
"They depend on the public to register their votes, their views, their experiences," Budish said. "Well, that's what we're moving to with our mask experience site."
Budish said citizens can visit cuyahogacounty.us/masks to submit both positive and negative ratings for personal protective equipment and social distancing compliance, as well as cleaning practices at different businesses and locations within the county. 
"All this data goes into a map of Cuyahoga County and you can see, at a glance, how businesses are generally doing and you can drill down to a specific location to see how a specific business is doing," Budish said. "My hope is that if you see a business that is practicing good protocols you'll take the time to tell people that as well, so we can see the good and the bad actors." 
Businesses that are following good practices will show up on the map with a green dot; businesses that are following none of the practices will show up with a red dot; businesses that are following the practices partially will show up as yellow. 
This will apply to businesses including, but not limited to, bars and restaurants, grocery stores and gas stations. 
Board of Health Commissioner Terry Allan said Cuyahoga County continues to see widespread, community transmission of COVID-19.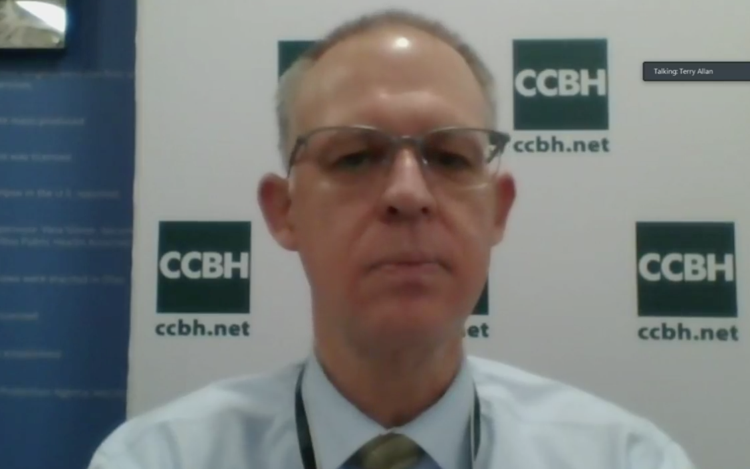 Last week, Allan said 13 counties in Ohio, including Cuyahoga County, met the designation for red level 3. This week, he said that number has risen to 23. 
"We appreciate the leadership of Governor DeWine in establishing a statewide, mandatory masking order for Ohio," Allan said. "We think this is sound public health practice, and as we've discussed in the briefings over many months, the data's clear that masks prevent the spread of COVID-19 (and) save lives, plain and simple." 
Co-director of Prevention and Wellness Romona Brazile said Cuyahoga County saw a slight decline in the number of COVID-19 cases reported this week at 855.
Last week there were 919 new cases reported.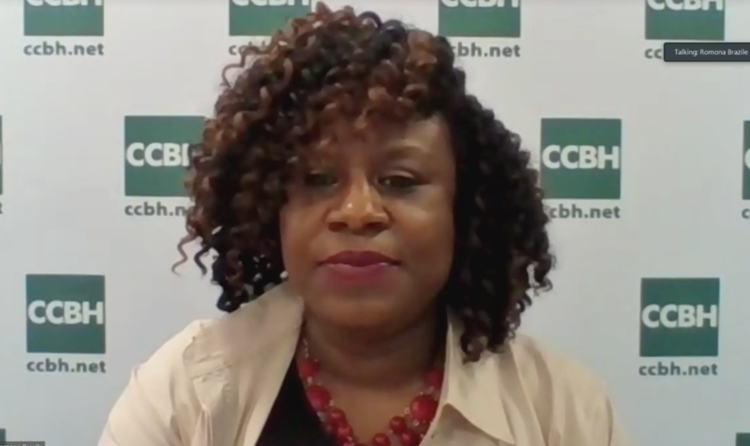 "This represents our second highest week of reported cases since the pandemic began in our area," Brazile said. "But it is a break and I will take this break. We hope to see it continue to decline and going down is definitely better than going up."
She said one important change in procedure is that the Cuyahoga County Board of Health will no longer provide discontinuation of isolation letters.
People under isolation orders may be released from public health oversight once they meet all of the following criteria:
It has been at least 10 days since the onset of their COVID-19 related symptoms;
Those who tested positive but are asymptomatic have to wait at least 10 days since the date of that test;
Fever free for at least 24 hours without taking temperature reducing medication such as Tylenol or Ibuprofen;
Improvement of COVID-19 related symptoms
"We ask that people follow up with their healthcare provider to determine if their health status has improved enough to return back to normal activity," Brazile said. "We do see people who do really well, they have mild disease, some have no symptoms, some are better in 10 days or 14 days, and some people have lingering symptoms for weeks and unfortunately some for months. So it really depends on the person what it means to be fully recovered." 
Board of Health Medical Director Dr. Heidi Gullett said this was one of the most difficult weeks in Cuyahoga County in regard to loss of life with the death of 34 residents due to COVID-19.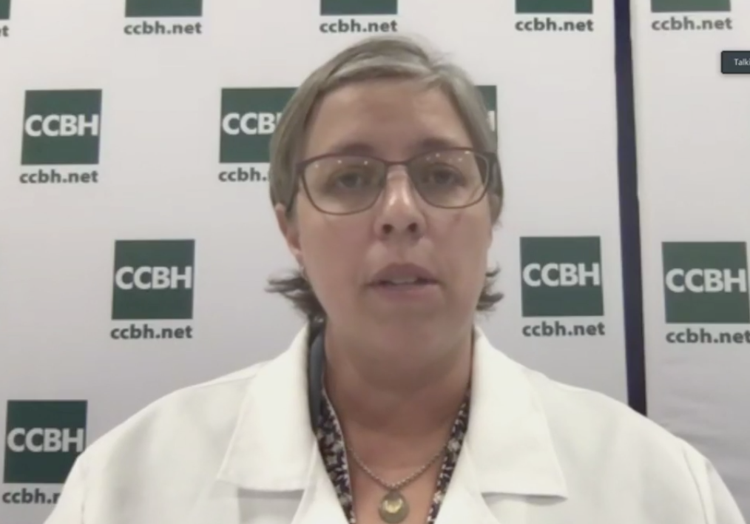 "If you haven't been affected by this personally it might not seem like it is as severe as we tell you every week, but when you call families and you hear their stories and you grieve with them over their loss, it's very painful and the reality of COVID-19 in our community is very real," Gullett said. "So I would encourage you to continue to remember all of these families and to recognize this is the second highest number of fatalities in one week since this started in March." 
Gullett said the burden of COVID-19 is significant on communities of color in Cuyahoga County with 45 percent of those who test positive self-identifying as Black; 42 percent identify as white. 
"The same trend holds for both hospitalizations and intensive care unit supports," Gullett said. "That has been a trend that has held for quite some time, and again, this week it is no different." 
Nearly 38 percent of cases are in people between the ages of 20 and 40, and while these younger individuals may be relatively healthy, they are likely to spread COVID-19 to those around them who are sick. In those cases, Gullett said the negative outcome could be very high. 
"So we really need you to mask up," Gullett said. "We need you to do everything you can to prevent getting this infection yourself."