Cleveland native Cantor Daniel Gildar, who was sought after as a voice teacher and accompanist by cantors the world over, died in Philadelphia Nov. 26. He was 75.
Gildar made frequent appearances throughout his career at Greater Cleveland synagogues, after he was ordained at the Jewish Theological Seminary in New York City and worked at Buffalo's Temple Emmanuel and later Congregation Shaare Shamayim in Philadelphia for 36 years.
One of his students was Cantor Aaron Shifman, who made a point of bringing Gildar to B'nai Jeshurun Congregation in Pepper Pike, both to accompany and to perform.
"I think we lost one of the great cantorial connoisseurs and accompanists of this generation," Shifman told the Cleveland Jewish News Dec. 2. "He was a phenomenal teacher, a vocal specialist also. He came alive on stage, whether he was singing or playing at the piano."
Shifman said Gildar was well versed in Yiddish and was a humorous impersonator.
"In my opinion, he was better than 99% of the cantors out there," he said. "He would be mouthing the words and he knew the pieces better than the performers."
Gildar's stepdaughter, Rebecca Dear, who referred to Gildar as her father, first met him as a voice teacher prior to his marriage to her mother.
She said he used humor in his lessons.
"He was especially good with (outreach to) troubled teens," she said. "He brought them back. He gave away a tremendous amount of his lessons and his talents. He was very modest."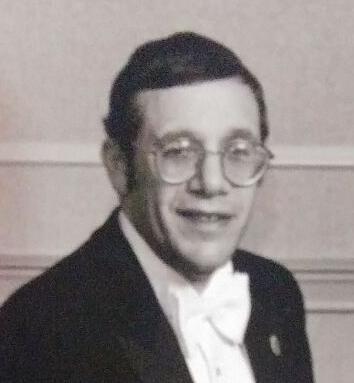 Dear said she has a collection of brochures from Gildar's many East Coast tours, which her family would attend. He typically went abroad alone, performing in Eastern Europe after the fall of the Iron Curtain and in Israel.
He helped rabbis and teachers project their voices without straining their vocal chords, she said.
As a young man, Gildar admired Cantor Moshe Koussevitsky, and then worked with his brother, David Koussevitsky.
More recently, Gildar accompanied a concert in Israel by Cantor Meir Helfgot in Israel.
Born Oct. 2, 1945, at Mt. Sinai Hospital in Cleveland, the son of Reuben and Belle Gildar, he grew up at Temple on the Heights in Cleveland Heights, attending Hebrew School and becoming bar mitzvah there. He was influenced by Cantor Saul Meisel and decided to become a cantor rather than a rabbi because he loved music, his brother, James Gildar of Boca Raton, Fla., told the CJN.
As a child, he studied both piano and flute.
"My brother didn't have to look at music," James Gildar said. "He knew everything by heart."
A graduate of Cleveland Heights High School, he studied at the Cleveland Institute of Music prior to going to seminary, where he graduated in 1968.
In his final years, he belonged to Ahavas Torah in Philadelphia.
He was predeceased by his wife, Marcia (Denenberg) Gildar. He leaves his stepdaughter, Rebecca (Shmuel) Dear; a stepson, Ben (Holly) Koren; his brother, James Gildar; a niece, Deborah Telsey; four grandchildren and two great-grandchildren.