Colleagues of Moreland Hills Mayor Daniel Fritz told the Cleveland Jewish News they were "shocked" by his sudden death.
Fritz died March 15 at age 55.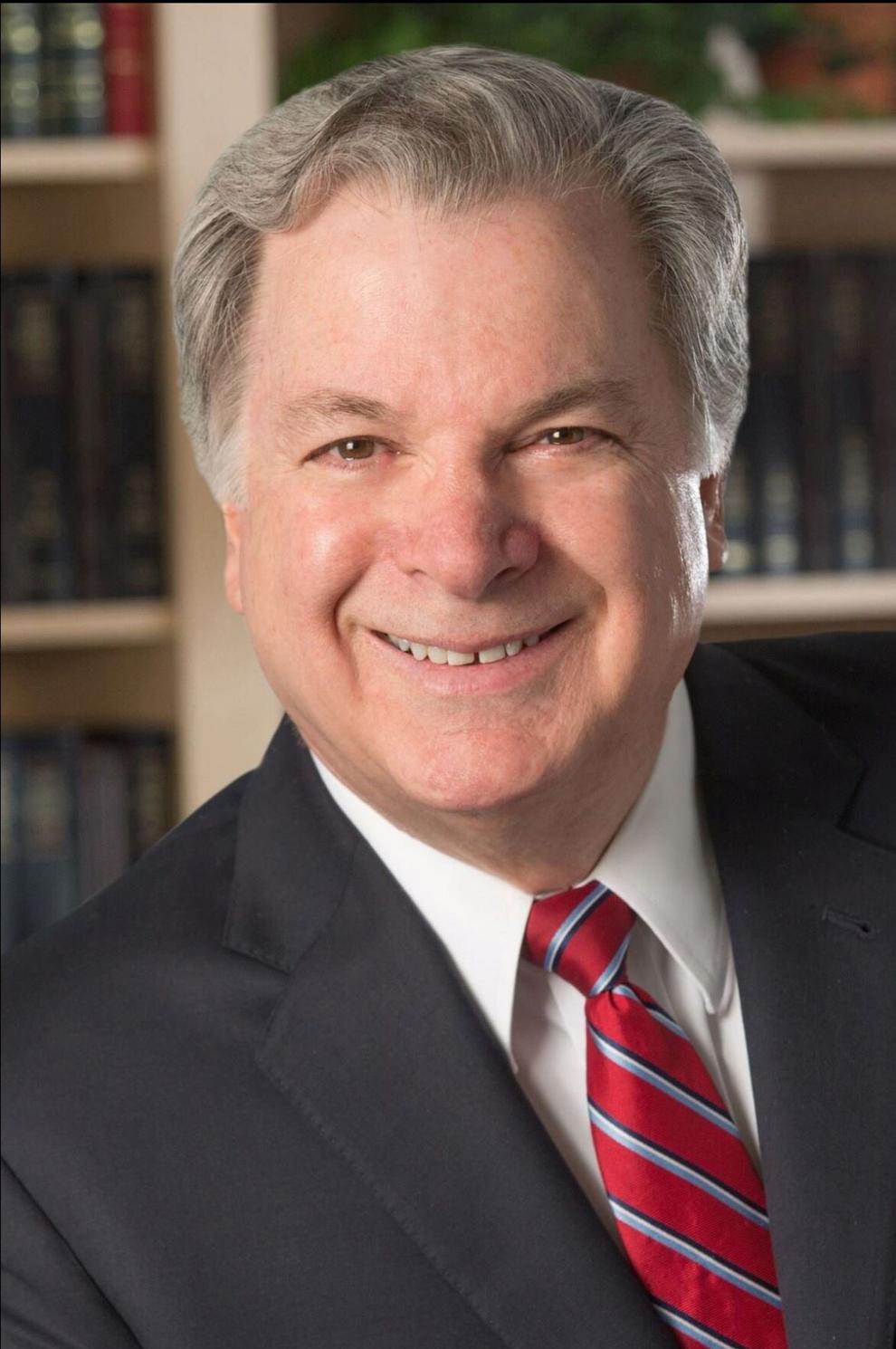 "He was a great colleague, a very positive, problem-solving kind of guy, and a pleasure to work with," Pepper Pike Mayor Richard Bain told the CJN March 17. "He was very friendly, and I just talked to him last week at a meeting. It turned out to be the last time I saw him. It's shocking he's not with us anymore."
Fritz was mayor since 2019, after serving as a village councilman for 12 years.
Bain said Fritz climbed enthusiastically on board when asked for help and was generous with his time.
"He was always a thoughtful and positive participant in our regional conversation," said Bain, who is president of the Cuyahoga County Mayors and Managers Association. "He participated in our virtual food drive for Harvest for Hunger last year. Dan was the mayor who immediately signed up for Moreland Hills to participate, and it touched my heart. These were important issues for him, and he was always generous in his thoughts and instincts to help people. He was a caring guy, and he recognized that it was an important thing to do."
Bain said Fritz was also very involved with issues like recycling in Moreland Hills, and that he always wanted to express and promote good values. Fritz also supported the sharing of building department resources with Moreland Hills, which he said saved both cities a lot of money, Bain said.
"Dan was totally on board with it and very supportive," Bain said. "It was a change he carried forward. He was an easy person to work with and always a good guy. This is a truly grievous loss."

Orange Mayor Kathy U. Mulcahy's voice was filled with emotion when she told the CJN Fritz was one of the finest men she's known. She said she had worked with him for decades and had known him since 1984. He also was the assistant fire chief in Orange.
She saw Fritz almost every day and talked to him frequently.
"Many of us have spoken to him – in fact he spoke to the fire captain a few days ago, and they were planning a trip in June together," Mulcahy said March 17. "There' a lot of grieving going on and nobody really knows quite what to make of it.
"I've had the pleasure of watching Dan grow up in Orange Village, where he was never far from his father, Fred, who also dedicated most of his adult life as fire chief of Orange Village. Dan was my next fire chief."
Mulcahy said Fritz followed in his father's footsteps and grew to become one of the most respected firefighters in the region and beyond.
"He was so much to so many in Orange Village," Mulcahy said. "He was our light in darkness, our calm in the storm and our wisdom in times of uncertainty."
She said he worked toward the betterment of the residents, "with humility, kindness, courage and grace. He was a fine guy and one of the smartest, steadiest human beings I've ever worked with. You never expect to live this life without him in it, so go hug your kids or whoever you love."
Mulcahy said his death brings profound sadness and a broken heart to herself and to the people of Orange. She lauded his unwavering commitment to excellence through his service.
"His legacy will continue and he will be honored by fellow firefighters as one of the very best," Mulcahy said. "We extend our deepest condolences to Dan's family during this difficult time."

Solon Mayor Eddy Kraus referred to Fritz as "the real deal."
"We are all shocked and saddened," Kraus told the CJN March 17. "We knew him pretty well. We went to breakfast now and then, especially when he first became mayor. Getting to know him through the years, I learned a lot from him. I know how much he loved being a fireman. He was the consummate fireman and EMS tech, and just wanted to help for the love of helping others. That was at his core, who he was. We are all going to miss him."
Kraus said he spoke for all mayors that their hearts go out to his family, wife and children, and everybody related to him or who knew him.
"He touched a lot of people, there are broken hearts far and wide," Kraus said. "He had a lot of life left in him.
Between meetings and outings, Kraus said he and Fritz saw each other regularly.
"When I heard the news yesterday (March 16), I was completely shocked," Kraus said.
Because of his background, Kraus said Fritz helped Solon with Chagrin Valley Dispatch, which he said involved a host of communities throughout Cuyahoga County.
"He had such detailed technical knowledge of it, every time he would talk, I would try to take up all the information he relayed," Kraus said.
Kraus said he will greatly miss going to breakfast and hanging out with Fritz.
Moreland Hills posted reflections of Fritz on its Facebook page March 20.
"... Moreland Hills is a small village, but Dan found a way to have an outsized impact. He was our energetic leader. ... He approached the position with an unparalleled work ethic and a commitment to making a difference. Look around any corner of Moreland Hills and you will see Dan's imprint. ..."
Fritz is survived by his wife, Colleen, and three children.
According to the village charter, council president Ethan Spencer will succeed Fritz as mayor, serving out the rest of Fritz's term, which expires Dec. 31. Voters will cast ballots for the next mayor in the November election, according to Sherri Arrietta, the mayor's administrative assistant/clerk of council.
On March 20, the Geauga County Coroner's Office said the final results of the autopsy are still undetermined and toxicology reports won't be available for at least 90 days.
The Geauga County Sheriff's Office told the CJN the preliminary determination of the cause of death is a gunshot wound to the head. Fritz's body was found at 16315 Rapids Road in the Geauga Park District's Eldon Russell Park in Troy Township. A 911 call was made by a woman at around 8:32 a.m. March 16. The police report coded the incident as a suicide attempt, and a shotgun was retrieved from the scene.