Tibor's Kosher Meats has a new owner, but his face will be familiar to customers of the South Green Road butcher shop in University Heights.
And chances are, he's on a first-name basis with most regular customers.
Ilan Senders, 21, of University Heights has been working at the shop of about 2,000 square feet for the past two years. He greets customers by name with an easy smile.
"It's like I grew up here in the store," Senders said. "Every time I came in here, I would say hi to Tibor and to the guys. And they even put me in the sink one time to wash dishes when I was little. They used to have a big sink and the big butcher in the back, his name is Otto, he says he recalls me coming in here and saying, that when I was really young that I was going to own this place one day. So my family's been coming here, all my siblings, all my brothers worked here. My mom comes in here at least once a day so it was only fitting."
The transaction, for an undisclosed amount, went through Sept. 9, in time for the pre-High Holy Days rush. It was finalized a week ago.
Around the corner, Boris's Kosher Meats at 14406 Cedar Road in University Heights is the only other kosher butcher in Greater Cleveland.
The sale
Tibor Rosenberg, 65, who owned the store for some 30 years, said he didn't intend to sell the store when Senders first approached him two years ago.
"I didn't think they were serious," he said. "He wanted to work. He worked. And it's almost two years. He got serious talking about selling the business. I came to the point and realized that I'm old enough to retire."
Rosenberg will remain as an employee of the store, for two to four years, he said.
"He is my mentor," Senders said of Rosenberg. "He is my liaison. He is everything I could ever want in an employee. I don't even consider him an employee. I consider him a partner."
He thanked Rosenberg and his wife, Irene, for their help during the transition.
"It's a small store," Rosenberg said. "And I like it small. This way I had always control over my employees, over my merchandise and this is what I like."
Rosenberg said his daughters were not interested in taking over the business.
"I had girls and they did not want to come to this business," he said. "They moved away. That's why I decided to sell."
Senders said he plans to make at least one immediate change, opening the store until midnight on Thursdays to serve freshly made kugel and cholent starting Sept. 19.
In addition, he'll be raising the profile of the business on the internet and in social media – adding a website, with presence on Facebook, Instagram and possibly Whatsapp –  steps Rosenberg said he wasn't interested in taking.
"You have to adjust to a new business, way to do business, and I think he's got it," Rosenberg said of Senders.
History of the shop
Since 1971, there has been a kosher butcher at 2185 S. Green Road. Michael Altman opened the shop there relocating from 17210 Chagrin Blvd. in Shaker Heights working with his wife Edith. Rosenberg worked for Altman for several years and credited him with teaching him everything he knew about the business. He purchased Altman's Meats in the 1980s, changing the name about a year later. His wife, Irene helped him in the business. 
After the sale went through, Altman stayed on working with his former employee, just as Rosenberg will today. Altman, who died at the age of 91 in June, was remembered for giving out slices of salami to children.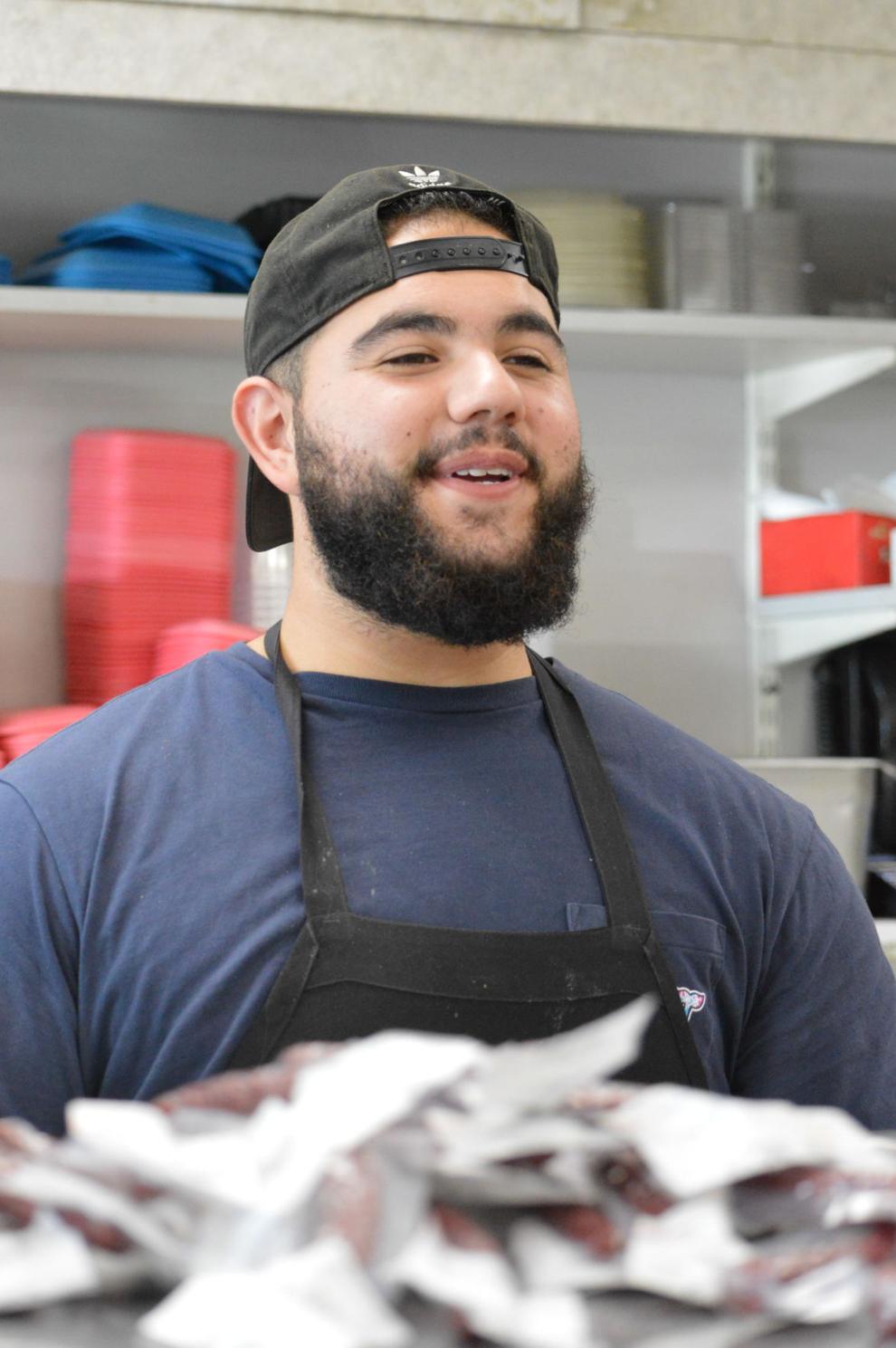 About Senders
Senders who is single, said he is "looking."
He thanked his father, brother and sister, and the rest of his family, whom he called his "support team."
He spent one year in public school, one year at Gross Schechter Day School in Pepper Pike, two years at Hebrew Academy of Cleveland in Cleveland Heights and graduated from Fuchs Mizrachi School in Beachwood. 
He then went to Israel to study at Reishit Yerushalayim Yeshiva in Beit Shemesh, where he studied for a year and a half.
"I knew that I had to get on with life," he said. "I couldn't sit and learn at a yeshiva, even though I wanted to. I had to get back to the real world."
He jokes that he'll attend whichever synagogue "has the best kiddush,"  but he is a member of Waxman Chabad Center in Beachwood.
An unabashed meat lover, he said his favorite breakfast is Tibor's cold-cut sandwich, which features Mexican pastrami. And his favorite dinner? 
"A juicy steak."
He said he blows off steam by playing basketball and enjoys spending time with family.
He said the hardest part of the job is standing on his feet all day but that he enjoys working. His favorite part: interaction with customers.
"That's part of the reason I want to do this job because I get to see everyone in my family," he said. "I get to serve them and I love food also. So, Judaism is centered around food. … I can make a lot of Jews happy in this store. That's what I aim for."