Eric Levitz knew he would move from Cleveland to Israel just three days into a Birthright Israel trip in December 2015, and not long after, he decided his role there would be working in addiction recovery – a field he was passionate about because he was in recovery himself. 
Staying with the family of an Israeli soldier who was on his trip, days after Birthright he got a job at a drug treatment center – albeit one that was nearing closing its doors. And after officially moving there a month later, he began work on opening AZ House Jerusalem, a communal recovery center that draws on models from similar centers in Northeast Ohio. He and assistant director Brian Surasky are the only employees at the center, which opened Sept. 1, 2016 and is kosher, free for clients and considered to be the first of its kind in Jerusalem. 
"That's a huge deal, especially because all the rest of the Jewish facilities charge around $10,000 per month per person," said Levitz, who's executive director. 
Now, after fighting to secure funding to continue the operation, Levitz is focused on providing much-needed support and changing the way drug addiction help is viewed in Israel.  
Drawing on experience
Levitz, now 28, grew up in Shaker Heights. He began shooting heroin when he was 18 – within weeks of returning home from a boarding school in Montana. 
"I had a drug history prior to getting sent away, and when I moved back home ...  I liked painkillers, I liked prescription drugs (and) I liked street drugs," he said. "It's like trying a new food. There isn't really much to it, other than when you do it, it feels good." 
After about four years of intermittent drug use, and following being arrested while carrying drugs, Levitz sought help at The Ed Keating Center in Cleveland. He was in and out of recovery centers before becoming sober in April 2012 via the Keep It Simple Sobriety Foundation Inc. program in Cleveland. 
A few years later, after being dumped by his girlfriend and quitting his job as a kitchen manager, Levitz began volunteering at the recovery centers where he was once a client. He said he was "in a lot of pain," but that he'd been taught that "when everything is going wrong, and you aren't going to do anything with your life, give it to someone who can and needs it." 
Soon thereafter, he went on Birthright, which led to his move to Israel and the eventual opening of AZ House. To get the project off the ground, Levitz received a $50,000 donation – 25 percent of total annual overhead cost to operate the 15-bed men's recovery house, which accepts residents with all forms of substance addiction, and in some cases, sex and pornography addiction. 
Using a Cleveland model
In 1998, Jack Mulhall, whose 2009 obituary identified him as a "high school dropout, an elementary school janitor, an alcoholic with decades of sobriety and a beloved but controversial leader in a town's fight against alcohol and drug abuse," opened The Ed Keating Center with colleagues Phyllis Eisele-Curran and Hall-of-Fame pitcher Dennis Eckersley, whose major-league career began in 1975 as a member of the Cleveland Indians. 
Mulhall's treatment model is unique and controversial in the sense that it promotes using free in-house rehab programs that are run by a small, sometimes uncertified staff – many of whom are recovering addicts themselves. 
"It works," said Jackie Lia-Rivera, executive director KISS Foundation Inc., a Cleveland-based men's recovery center that also follows Mulhall's model. "I work with men as well, and for me, I'm in recovery and I would be very hesitant to receive any kind of advice from someone who's not in recovery. One drunk helping another drunk is the model we are taught in Alcoholics Anonymous, but it also is the model that helps because people in early recovery are more inclined to listen to someone who can share their experience and help. They've walked in their shoes."
Levitz said that though there was no space available at The Ed Keating Center when he entered, the staff there made room. 
"They did not have any beds available, and my parents were so desperate to not bring me home and to get me help. This place ... took out one of their own beds and built a bunk bed so there was an extra bed," he said. "My parents didn't give them a dime."
Moreover, its model is what Levitz drew from when opening the AZ House, however it differs in that he only allows in people who he deems are serious about their recovery. And unlike many government-funded, licensed institutions, if a client wants to leave, they won't be forced to stay.
"The reason we don't have to have a bunch of police or staff is because our center runs on the idea that the people who come here want to be here," he said, adding that residents also help cook, clean and lead meditation groups, all of which reduces the need for hired staff. 
"If they don't want to be here, they have to go. We are not a place for a worried parent to send an unwilling child to get help."
Lia-Rivera, who's a licensed counselor and spoke highly of Levitz's ability to serve clients despite him not having formal training or being licensed, said she first met Levitz when he was a resident at her Lia House facility. Now, she talks to him regularly about his own center. 
"He's modeled the AZ House after the Lia House and it's just awesome," Lia-Rivera said. "It's really good to see him succeed and really be helping people."
Staying afloat, new conversation
Since opening, the AZ House has faced serious challenges. 
Levitz is adamant he's not selling his facility's services, nor will he seek or accept funds that will force him to adhere to government standards and practices. As a result, AZ House's only funding is donations, which means its existence is dependent on raising money.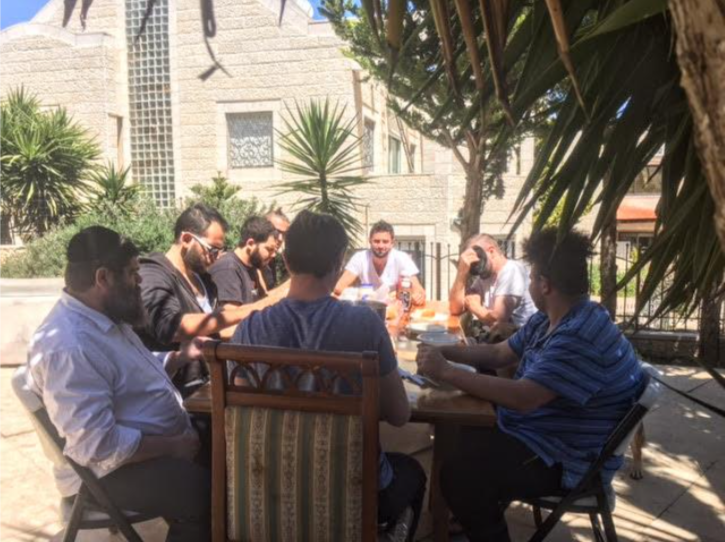 Last May, there was a funding gap where Levitz and Surasky had to either close or stop taking salaries. They chose the latter but continued to work "100 hours a week," Levitz said. 
"You either make it work or it has to fail against your control," he said, adding he currently has funding for the next four months. 
Levitz said 15 of the 35 men who have come to the center are still in recovery, and as of early January, there were eight residents at the house. He believes his demonstrated commitment to helping others, as an addict himself, encourages others to be motivated to give back. He said he knows former residents have stayed in recovery because they often come by to help new residents. 
"Our house is very much based on this idea that you come in and you get better, then you help the dude behind you that's newer than you," he said, adding that many residents come from American-Israeli families or have made aliyah in the past five years. 
Levitz, who is observant, said although most of his residents are not, they have religious parents who would be reluctant to send their child to a treatment center that didn't observe kosher laws. Thus, it's important AZ House has separate meat and milk kitchens and offers opportunities to observe Shabbat. 
He also noted the stigma of drug and alcohol addiction that is prominent everywhere, but based on his experiences, more severe in the Orthodox community. Moreover, Israel's recovery community isn't as strong as that of Cleveland, Levitz said.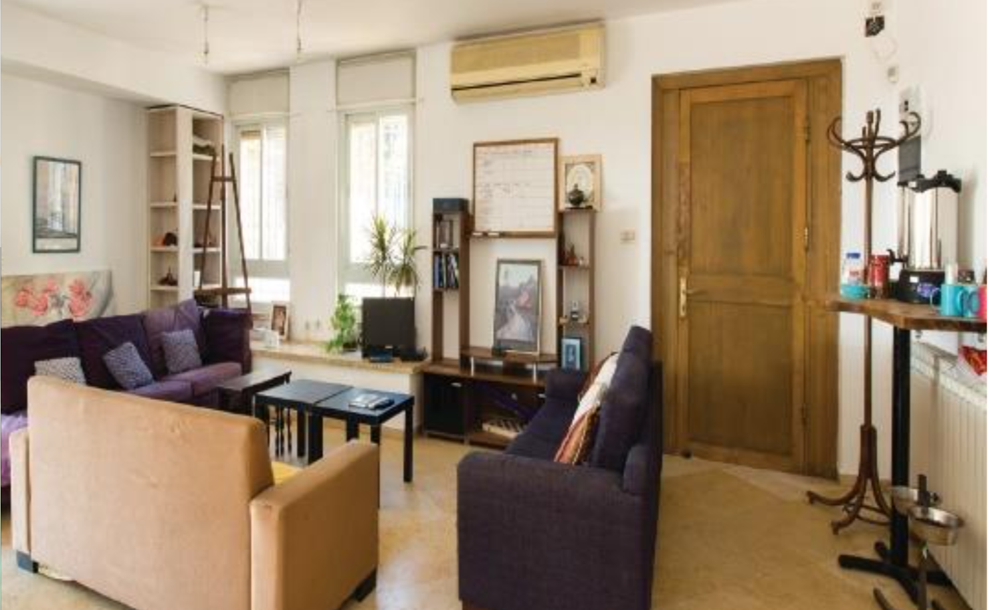 His sentiment was echoed by Erin Franklin, a Parma resident who serves on the advisory board of The Ed Keating Center and is a friend of Levitz's who traveled to Jerusalem to visit AZ House. 
"I definitely don't see that support being available (in Israel) for free, and I think that him having that center and having it open with no charge – other than we just want to see you succeed and we are there to help you do that – I think that has had a huge impact on the residents," she said. 
As for what's next, Levitz said he's focused on staying ahead of his budget, and then possibly opening a similar program for women or opening the same model elsewhere – maybe even in Cleveland.