As the Jewish Federations of North America's general assembly was moved up to coincide with Yom Hazikaron and Yom Ha'atzmaut celebrating Israel at 75, it also happened to take place as Israel faces ongoing protests of proposed judicial reform.
Usually held in October, the general assembly brought about 3,000 people from North America to Tel Aviv from April 23 through April 26, as the conference returned in person for the second year since the onset of the COVID-19 pandemic. It is held in Israel every five years.
"It's actually interesting because we wanted to be in Israel, for the real Israel of this real moment of 75, and boy, did we get that," Eric Fingerhut, JFNA president and CEO, told the Cleveland Jewish News May 10. "Because this is clearly what's happening in Israel right now."
As the four-day conference opened, the Jewish News Syndicate reported anti-judicial reform protesters had met conference-goers at the airport, hotels and outside the Tel Aviv Expo, where the assembly was held.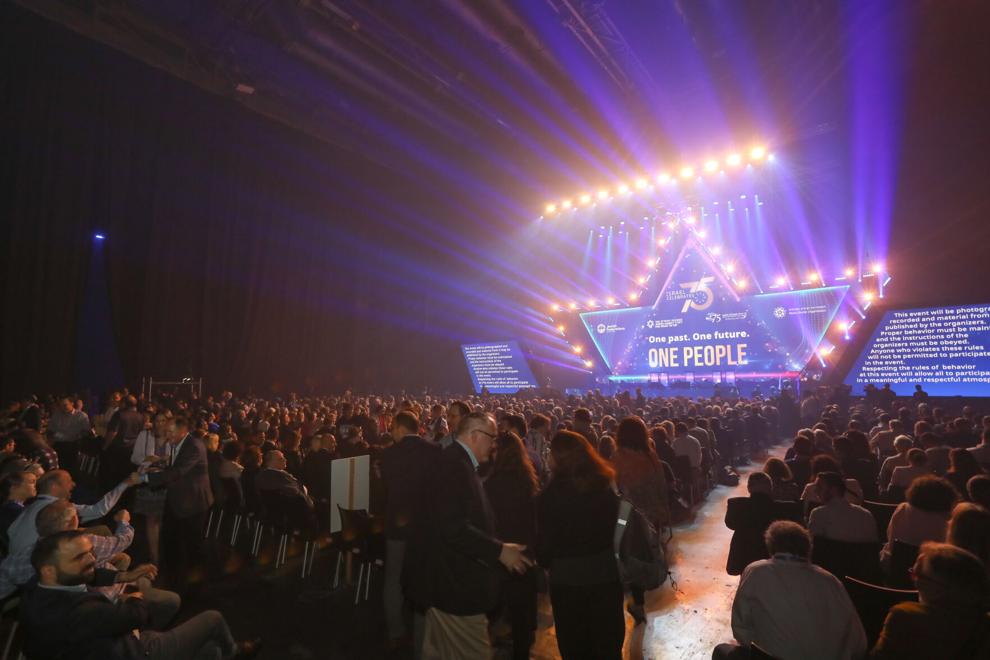 Fingerhut explained the protesters wanted to reach out to American Jews to make them aware of the issues regarding judicial reform and ask for support.
"Not only was it impossible to ignore, but I think if you look at it, it became a very interesting part of the events," said Fingerhut, a former Cleveland and Columbus resident. "And overwhelmingly, it was engaging and interesting, and people engaged with us in a very honest and sincere way."
As the protests continued outside the convention hall, several protesters disrupted one of the assembly's panel discussions featuring Knesset member Simcha Rothman, one of the key figures behind the government's judicial reform initiative. The panel was about issues related to the Law of Return. JNS reported protesters – many identifying with Achim L'Neshek, meaning "Brothers in Arms," an activist group made up of Israel Defense Forces reservists – chanted slogans and heckled the chairman of the Knesset Constitution, Law and Justice Committee.
"There was a little disruption at one of our sessions, and that's disappointing and not something that we think was particularly helpful, but overwhelmingly the protest(ers) were really very open and interested in talking and engaging with the delegates, and certainly added a whole level of interest and intensity to it," Fingerhut said.
Several community missions and a national mission, including JFNA's first Jews of Color leadership mission, were traveling to Israel to celebrate Yom Ha'atzmaut and were able to take part in the assembly. The opening event brought the assembly together with members of Karen Hayesod, the World Zionist Organization and The Jewish Agency for Israel, as Israeli Prime Minister Benjamin Netanyahu and President Isaac Herzog were set to speak. Netanyahu ended up canceling his address, citing "scheduling issues and preparations for Memorial Day and Independence Day ceremonies," as the Prime Minister's Office told the Ynet news site.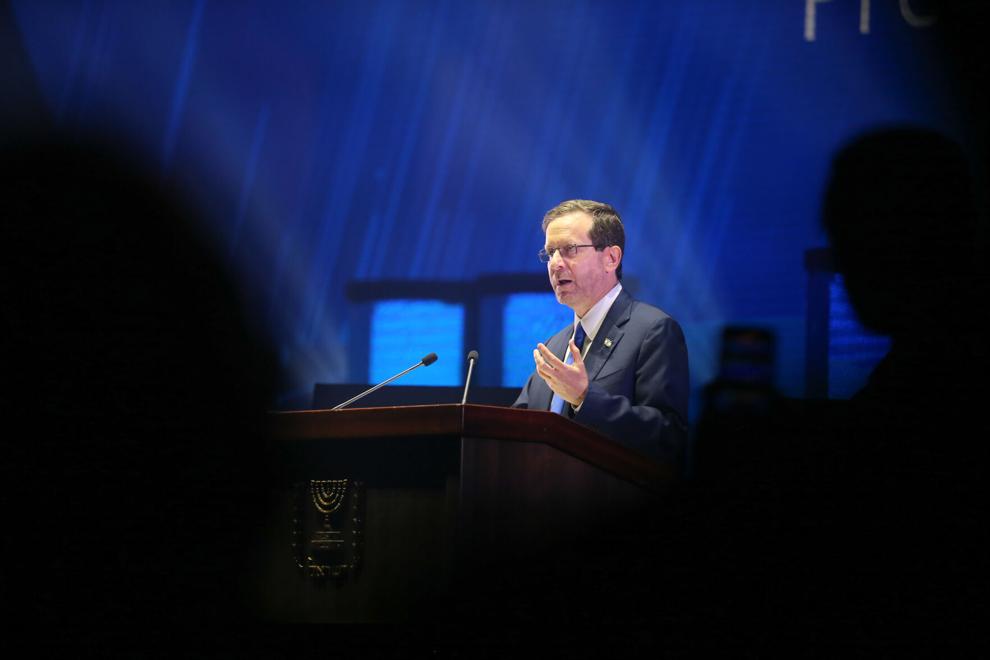 While the topic of judicial reform made its way into the assembly, Fingerhut said the rest of the assembly was to focus on the state of Israel at 75 and its future.
"We really wanted to look at Israel as a force for innovation, not just business and technology, but also what it means to the Jewish world, what's changing in terms of Judaism and as a society and culture, and because of Israel's flourishing and success at age 75," Fingerhut said. "Then, we also wanted to look forward, what would the next 25 years look like? We had some speakers who gave their thoughts and their ideas."
While the panels and discussions took place at the convention center, the conference-goers were able to go into several Israeli communities to share in commemorations for Yom Hazikaron April 25 and celebrations for Yom Ha'atzmaut April 26.
On Israel's memorial day for fallen soldiers and terror victims, Fingerhut said there were 20 buses that took people into different community commemorations, many at schools, community centers and cemeteries, to experience the memorials with families who had lost loved ones. Then, the next day transitioned to celebration of Israel's independence as the assembly celebrated Yom Ha'atzmaut with a traditional Israeli picnic and barbecue, and they watched the flyovers.
"(It's the) first time we're aware of ever that (the general assembly) was held on Yom Hazikaron and Yom Ha'atzmaut," Fingerhut said. "That was a very deliberate decision. We made that decision three years ago because we really thought it was important not only to be there for the 75th of Israel, but also for our leadership to really experience the actual celebration of what they call the 'yoms' – Yom Hazikaron and Yom Ha'atzmaut – in Israel."