Fishstix, a kosher seafood store in the Cedar Green shopping plaza in University Heights, had its last day of service Sept. 6.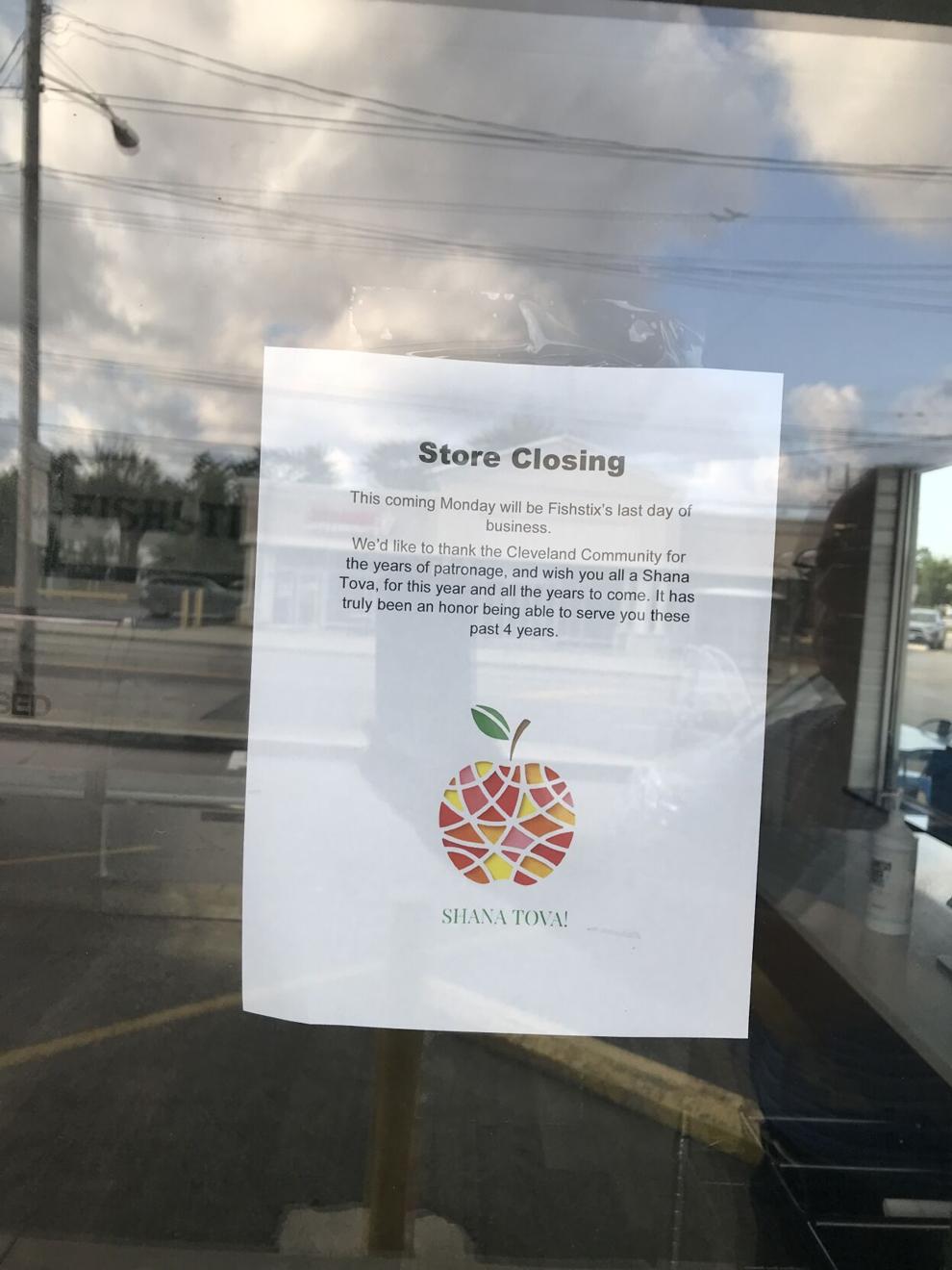 In a note taped to its door, the store thanked its customers for their support. In February 2018, owner Leo Gluck opened the store, which served fish and other seafood certified kosher by Cleveland Kosher. It offered both cooked and raw seafood, as well as grab-and-go self-service products with sandwiches and food for take out. Gluck moved to the Cleveland area from Brooklyn, N.Y., to open the store, according to a Cleveland Jewish News article on its grand opening in 2018.
"This coming Monday (Sept. 6) will be Fishstix's last day of business," the note read. "We'd like to thank the Cleveland community for the years of patronage, and wish you all a Shana Tova for this year and all the years to come. It has truly been an honor being able to serve you these last four years."
A man identifying himself as "Chaim," the last manager of the store before it closed and who refused to give his last name, confirmed the closure in a call to the CJN on Sept. 10, saying "it was time" and that the location closed just before the Rosh Hashanah holiday.
Larry Weiser, who is a general partner of Cleveland-based Cedar Green Associates Inc., which owns the shopping plaza, told the CJN Sept. 10 it was "a sudden closing."
"I was kind of surprised myself," he said. "I think they wanted to stay open for the Jewish holidays, but I don't know for sure because I don't have much information."
He later said he met with store leadership on Sept. 12 to "try and resolve things" but was told they plan to sell off their equipment and other furniture. Weiser added he has gotten calls from other entrepreneurs interested in leasing the space, and will be showing it in the coming weeks.
"Everyone is being nice," he said. "I just don't know what the rationale was behind it all."
Fishstix was at 14480 Cedar Road.