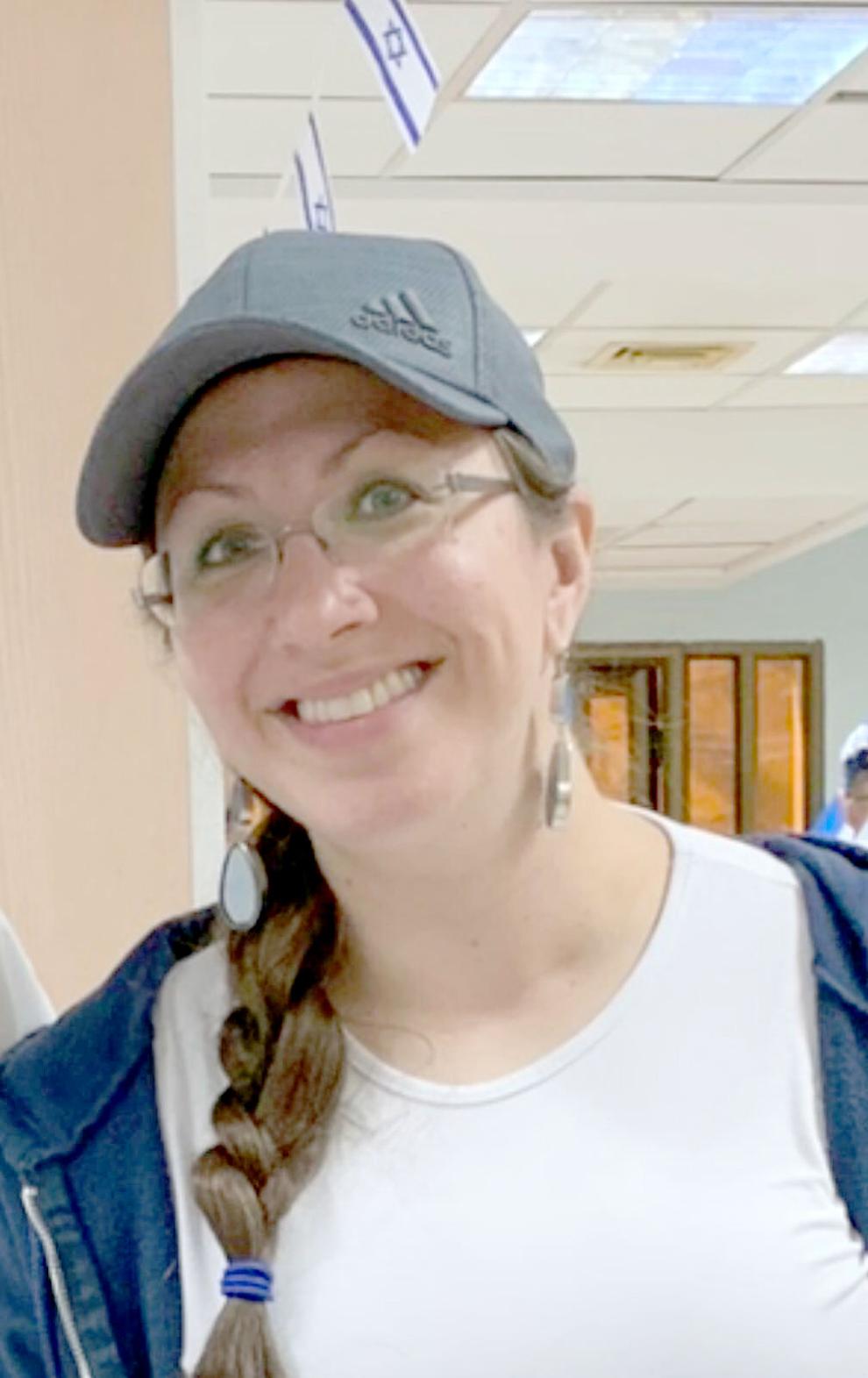 The Israeli-Palestinian conflict resurgence earlier this month hit home for Rachel Holzer while she was on call for a United Hatzalah volunteer shift weeks prior.
"A friend of mine was in an ambulance shift in Jerusalem a couple of weeks ago, and they were busy the entire night, treating people with head wounds and other injuries related to Arab riots in East Jerusalem, that's when it truly started," Holzer, 42, a former Beachwood resident who attended Congregation Zichron Chaim in University Heights, told the Cleveland Jewish News on May 19. "Days later, I saw my son's first-grade class' WhatsApp group and parents were saying they did not want to send their children on a school trip that was planned for Jerusalem because of the rising unrest."
Holzer lives in Beit Shemesh, Israel, with her husband, Aton, and their six children. They made aliyah six years ago.
She said everyone was disappointed because it would've been the first true activity the class could go on since the beginning of COVID-19. So, Holzer said she'd go along as a medical and armed escort. The families then agreed to go.
"That was kind of a shock to my system because Jerusalem is, by and large, considered safe," she said. "Because of this unrest that popped up, people were afraid to send their children. It was eye-opening for me."
Holzer said her community in Beit Shemesh is typically out of range of rocket fire since most of it is concentrated in Gaza. But this time around, they heard a siren ring out the week of May 10 – while she was at home with seven children, five of hers and two of their friends.
"I was sitting on the couch reading, they were all playing and (a siren) randomly rang out around 6:05 p.m., and the kids just looked at me," she recalled. "I tell everyone to run to the safe room, slamming the door and putting the iron window coverings up. I counted heads, sent a text message to parents so they know their kids were OK."
Holzer said the group waited 10 minutes before coming out in case there was falling shrapnel from the Iron Dome. In the following days, the family heard several booms overhead. She said she won't let her oldest daughter, Rivka, take public transportation to her Israel Defense Forces base in Beersheba. So, the Holzers drive her the hour there and back.
"When I picked her up May 13, there was a siren and a red alert popped up on my phone," she said. "I looked over to my daughter, and we both ran out of the car and made a beeline back to her base. The commander said the siren wasn't for this specific area, but that we were welcome to wait as long as necessary."
Amid the clashes between Israel and Hamas, Holzer said it can be discouraging.
"When Israel responds legally to these rockets, Israel is demonized in every headline," she said. "It's disheartening, and it makes Israeli people feel very lonely. At the same time, it does strengthen us as Israelis, to lean on each other because we know we can't necessarily rely on support from abroad. So, it's a lonely feeling."
But, Holzer added she feels safe in her community.
"The Iron Dome is here, we have the IDF and we trust our soldiers to minimize civilian casualties, while at the same time doing a primary job of protecting us," she said. "We may feel isolated and alone in the world, but we've always lived that reality. But now, we have a state – so we aren't helpless. We aren't Jews with trembling knees."