After he moved to Taiwan in 1971, native Clevelander Jeffrey D. Schwartz joined Taipei's small Jewish community – one that then lacked a permanent meeting place created for them and by them.
In 2018, Schwartz took matters into his own hands and began the process of building the first Jewish community center in Taiwan. Construction on the Jeffrey D. Schwartz Jewish Community Center is expected to be completed in December.
With the help of his wife, Na Tang, a Taiwan-born actress, musician and author, who converted to Judaism when the couple married in 2017, the center is slated to span 22,500 square feet and include Taiwan's first synagogue, a kosher restaurant, a mikvah, a 300-person ballroom, classrooms for children and adults, and a museum of Judaica and Jewish art from Schwartz's collection. Schwartz's first wife of 33 years, Margaret, passed away in 2012.
Schwartz said that as he was getting older, following his life in University Heights and Beachwood, he recognized the new life he was able to build in Taiwan was a blessing – one he wanted to pay forward. He is the son of Harry and Eleanor Schwartz of Moreland Hills.
Renderings of the Jeffrey D. Schwartz Jewish Community Center
The center is a core initiative of the Jeffrey D. Schwartz & Na Tang Jewish Taiwan Cultural Association, a nonprofit established by Schwartz and his wife. He still serves as chairman and CEO of the Four Star Group, a large group of companies that operates as a worldwide consumer product supply chain firm. He has been building and operating companies for close to 50 years.
"I learned as I got older, it's not all about the religion, it's about the culture," Schwartz, 70, told the Cleveland Jewish News on a July 12 call from Taipei. "It dawned on me that I needed to do something. What was important to me was Taiwan but also my heritage, being Jewish. My children were raised Jewish, they know they are, but now they have children. Down the road, with each generation, they'd lose their Jewishness. I made a promise to my mother to keep Judaism in my family, so I decided to create a Jewish legacy here in Taiwan."
Of his wife, Na Tang, Schwartz said she encouraged him to "go after my dreams of building a legacy for the Jewish community of Taiwan as well as connect to the global Jewish community."
"She has been, from the beginning, my partner and to some extent, my mentor in this project," he said.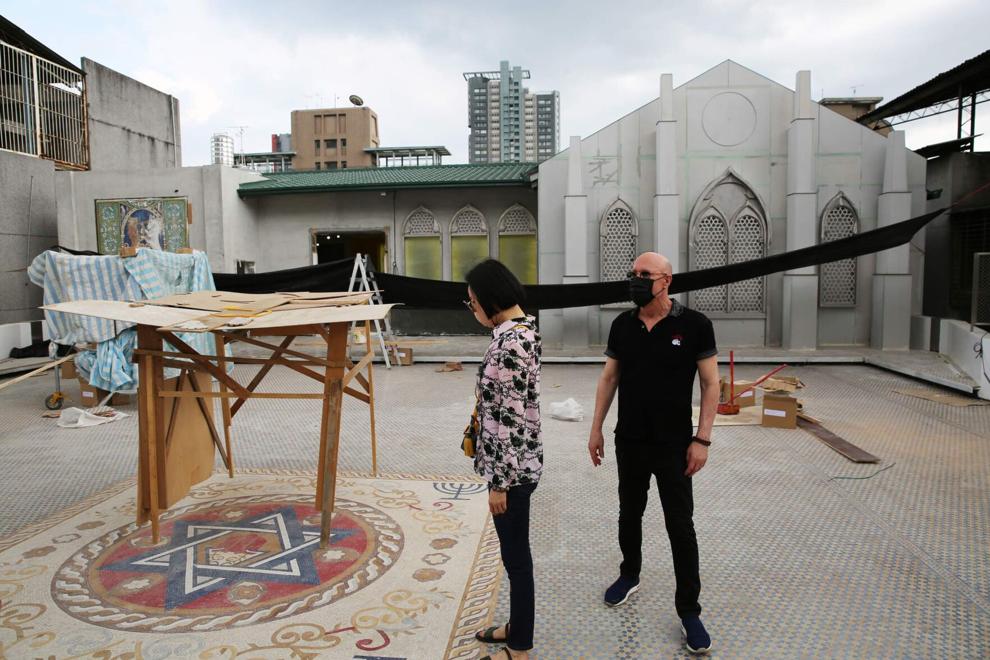 Originally a "selfish project" for his family, it grew to serving a community of 800 to 1,000 Jews in Taiwan, Schwartz said. But the process of securing the land and developing a project of this size wasn't easy, he added. With real estate hard to come by with any piece of land available coming with a lofty price tag, Schwartz secured a piece of land housing a decrepit building owned by the country's department of defense that sat vacant for 15 to 20 years.
After meeting with different levels of government, the defense minister agreed – Schwartz had the green light to develop the four-floor building in a "beautiful center," he said. Taipei's Chabad rabbi, Rabbi Shlomi Tabib, will move into an on-campus apartment with his wife, Racheli, and children to run the religious side of the center.
"I couldn't tear it down, so I had to build around what I had," Schwartz said. "I had to make it secure because we have typhoons and earthquakes here. I had to take this structure and rebuild it into something safe. Fortunately, we live in a place where there is very little antisemitism, but that doesn't mean it can't turn on a dime. They don't understand us. And when it does switch, it's going to be fast. Things change quickly and antisemitism is spreading. I want to be at the forefront of that. And that's going to come through education."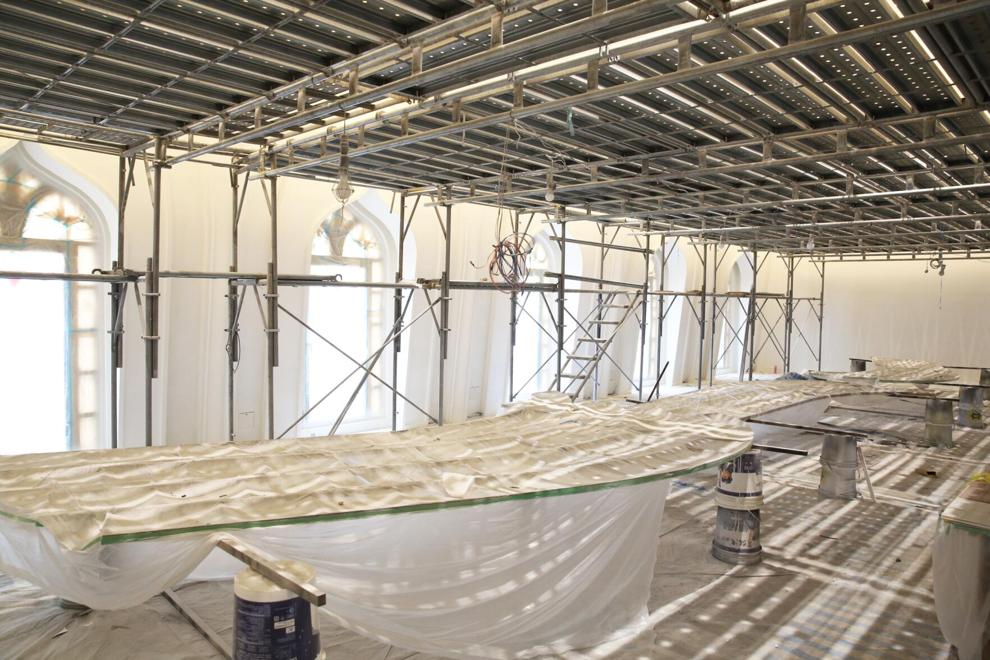 But the easiest part? Never having second thought onward from the moment he decided to begin the project, Schwartz said, which "comes down to the fact I have such a passion for it."
"I started with a budget that has already gone over 10 times that, but I won't budge or stop," he said. "I know it is the right thing to do. I sometimes find myself thinking too much. And any time I do, I tend to procrastinate. When it's right, I don't have to think about it. It's just right. I was a nice boy from Beachwood who came to Taiwan and did well. And now, I'm a passionate activist for Judaism around the world. Sometimes you build with a vision, and everyone else will catch up to you."
And at 70 years old, Schwartz said he knew he only "had one shot at this, and at this age, you don't get a lot of chances to redo things." So, being so close to completion and seeing his dream come to life shows his legacy in a more tangible light, he added.
"I realized that I am an unusual person, being here for 50 years," he said. "I've accumulated a lot, and I am in a position to do it. So, why shouldn't I? I don't mind giving up what I have to build a legacy that is larger than myself. There was a seed within me slowly growing over 50 years, but sometimes when the timing is right – great things just happen."