Holocaust survivor Nina Frankel shared her story with University School's upper school students on Oct. 29.
Frankel was a teenager in eastern Poland when the war started in 1939.
"Overnight, I went from a sheltered child to an adult who had to learn to fight the inhumane conditions forced upon me by the Nazis," she said.
Frankel lived more than four years in Nazi-occupied Poland, surviving slave labor, concentration camps, and mass execution. With the help of a Christian family, she hid in a grave for 11 months until Soviet liberation.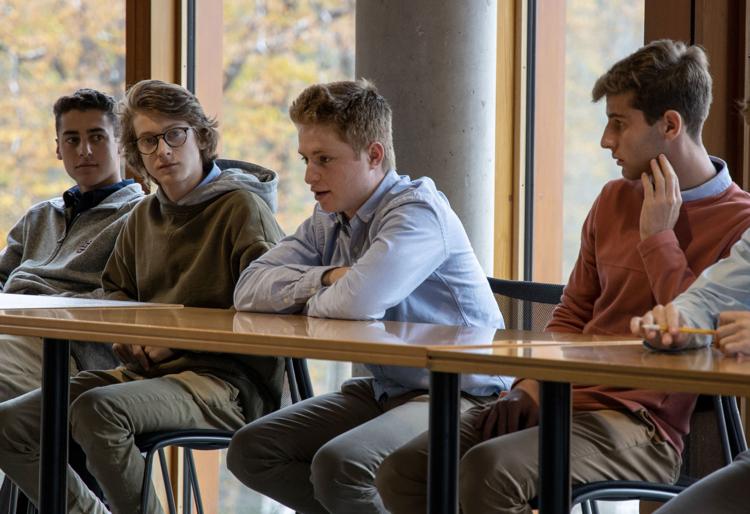 "Even though it was a cold, cruel world, somewhere by luck and destiny you find heroes," she said. "Not necessarily just the kind you find on a battlefield, just plain good human beings, filled with the very goodness of people, who with compassion open their hearts to us in the brutal world."
She is the sole survivor of her family.
Frankel migrated to the United States with her husband in 1949, where they built a new life for themselves, raised three children and seven grandchildren, and owned many small businesses.
"You are the future of this country," she told the students. "Maybe some of you will become a teacher of history and the Holocaust. Teach against ignorance, prejudice, and other forms of hate. Teach tolerance.
"When you spread your teaching, you will secure a safer and better world and prevent the seeds of hatred. The future of mankind and peace is in your hands. We cannot change the past, but we can better the future."