Rebecca Shiloff's parents were concerned about her welfare this summer while she spent two months in Israel as a volunteer medic for Magen David Adom.
The 19-year-old El Paso, Texas, native returned from Jerusalem last week and is set to begin her second year at Oberlin College. Her parents were relieved she was back.
"I could see in my parents' eyes, they let out a breath, and they were like, 'she's safe, she's back in the States,'" she said.
The very next morning, on Aug. 3, a mass shooting that left 22 dead and more than 24 injured turned an El Paso Walmart into a crime scene.
"To have something happen here – when they were worried about something happening in Israel – was really saddening, disheartening," she said. "The whole community has really been affected."
Patrick Crusius, 21, of Allen, Texas, was charged with capital murder.
An online manifesto attributed to Crusius "warns of an 'invasion' of Latino immigrants and expresses support for the man who killed worshipers at a mosque in Christchurch, New Zealand, in March," the Los Angeles Times reported. "A Twitter account that appeared to belong to Crusius was shut down (Aug. 3). Tweets on the account had praised President (Donald) Trump and, in particular, his effort to build a wall along the U.S.-Mexico border."
About 13 hours later, at 1 a.m. Aug. 4, Jews in Dayton were left shocked by a shooting there that left nine dead and 27 injured.
Connor Betts, 24, of the Dayton suburb of Bellbrook, was shot and killed by Dayton police at Ned Peppers Bar in the Oregon District at about 1 a.m., 30 seconds after the rampage.
Dayton Police Chief Richard Biehl said Tuesday that Betts had a "history of obsession with violent ideations with mass shootings and expressed a desire to commit a mass shooting."
Todd Wickerham of the FBI said "we have uncovered evidence throughout the course of our investigation that the shooter looked into violent ideologies," according to The Associated Press.
In addition, Adelia Johnson, a former girlfriend, told the AP that on their first date, Betts showed her a video of the Tree of Life Congregation shooting in Pittsburgh and narrated it play-by-play.
The mood of El Paso
Shiloff said that on Aug. 5, people were lined up around the block at a blood bank down the street from her home and that billboards read "El Paso strong," with the letters "so" in "El Paso" and "strong" in the same color.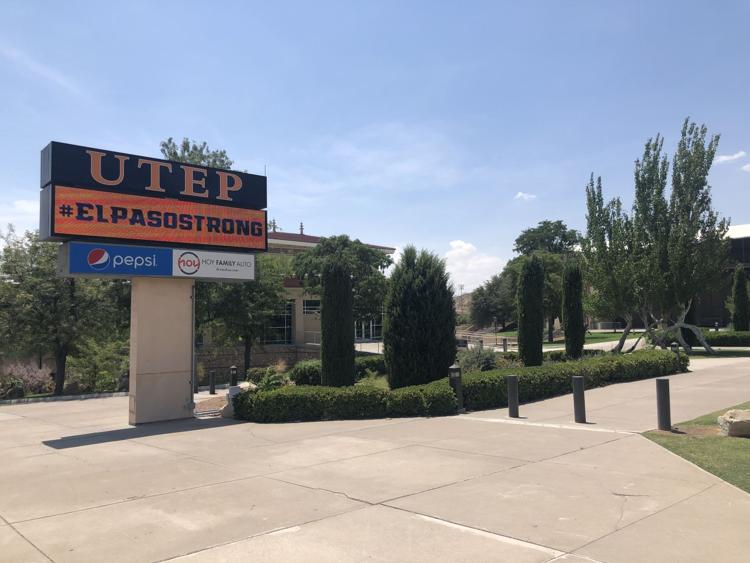 "It's really dramatically changed, I think," she said of the mood in El Paso. "Just driving, there's less people on the roads. Yesterday, I went to a store and when I left, instead of people saying 'have a nice day,' instead they said 'stay safe.' For me, that really hit because that's something you should never have to tell someone."
Norman Gordon of Beachwood arrived in El Paso on Aug. 4. He commutes from Cleveland to El Paso, where he works as a lawyer and lived for 40 years. He and his wife, Cheryl Gordon, still support two synagogues in El Paso.
"This could happen anywhere at any time, and we just haven't come to grips with looking for answers to this problem as a nation," Norman Gordon said. "I'm hopeful that at some point we will. On the other hand, there have been several times in the last year or so that I've said this has got to be enough – and we still haven't done anything."
Gordon said he does not know what will work, adding, "We need to have a national solution."
Cheryl Gordon was the director of the Jewish Federation of El Paso. She estimated that region's Jewish community to have about 4,000 people.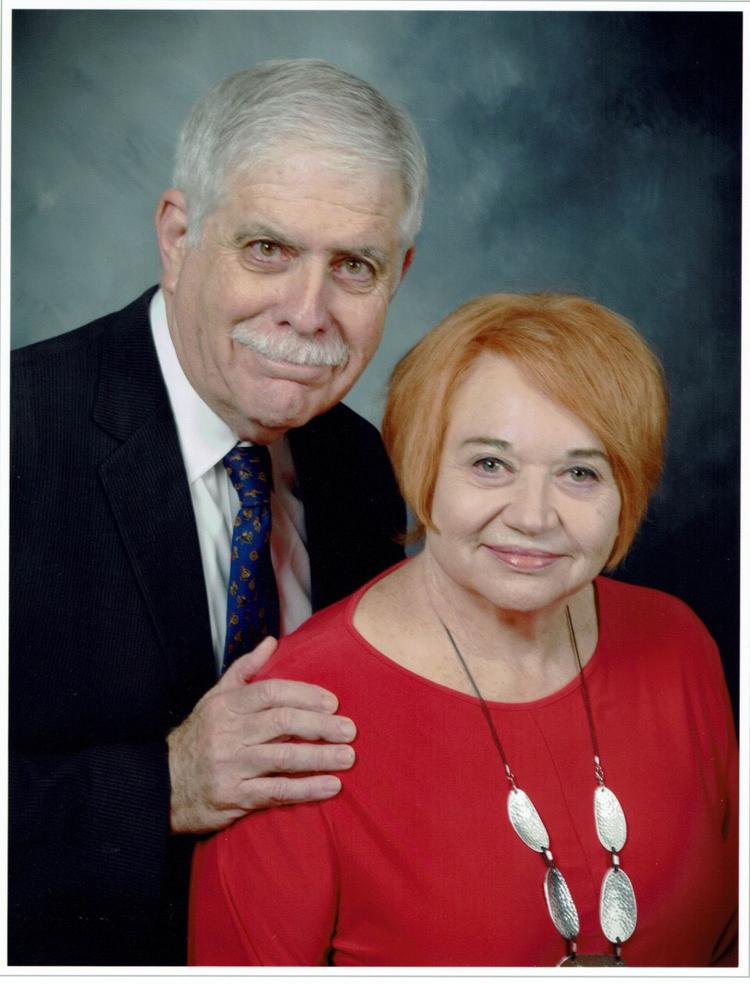 "There are a good number of Latino Jews in El Paso," she said. "The Jewish community has been extremely responsive in terms of showing whatever support can be done and been very visible in terms of giving blood, in being in the vigil and in holding people's hands who need hand- holding."
Rabbi Yisroel Greenberg, who leads Chabad Lubavitch of El Paso, visited those hospitalized following the shooting. He is the brother of Rabbi Zushe Greenberg, co-director of Solon Chabad in Solon.
An interfaith vigil was held in El Paso Aug. 4.
Politicians respond
Trump told the nation Aug. 5 the internet has provided "a dangerous avenue to radicalize disturbed minds and perform demented acts."
Trump called the shooters "monsters."
"Hate has no place in America," he said, adding he would introduce legislation to impose the death penalty on those convicted of hate crimes. "Hatred warps the mind, ravages the heart, and devours the soul. We have asked the FBI to identify all further resources they need to investigate and disrupt hate crimes and domestic terrorism – whatever they need."
He said he would direct the Department of Justice to identify red flags, early warning signs of those intending to do mass violence.
Statements on shootings in Dayton and El Paso
"Mental illness and hatred pulls the trigger, not the gun," Trump said, using language that echoes National Rifle Association rhetoric. He called for bipartisanship.
On Aug. 6, Ohio Gov. Mike DeWine called for a slew of legislative reforms and increased mental health funding. He called for background checks prior to gun sales, safety protection orders to remove guns from those thought to pose a danger to themselves or others and increased penalties for those who use guns in the commission of a crime and those involved in illegal gun sales.
"Gun violence doesn't just take the form of mass shootings, people are victims every day in Ohio and across the country," DeWine said in a news release. "I believe that this is both a public safety issue and an individual wellness issue – we must address both sides to help solve the problem. It's time to do something, and that is exactly what we are going to do."
Dayton 'still in shock'
"As the investigation continues, we will keep you informed regarding what we as a community can do to help the families, friends, and loved ones of those killed and injured, and to help the city heal," a statement from the Jewish Federation of Greater Dayton read. "Our hearts go out to everyone who has been affected by this morning's events."
In Dayton, Jews heard the gunshots from their homes.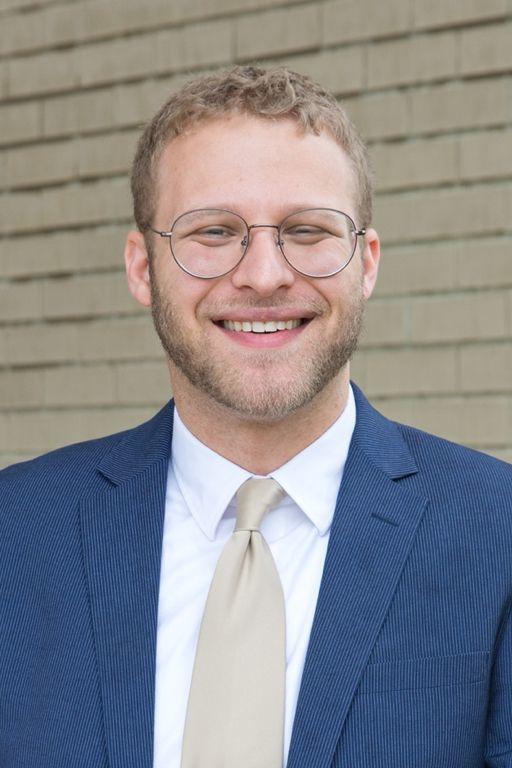 "This wasn't targeted at the Jewish community, of course," said Rabbi Ari Ballaban, assistant rabbi at Temple Beth Or in Dayton. "So, in one sense it's a little bit more remote than, for instance, the shooting in Pittsburgh last October. But on the other hand, it's in our backyard, so it feels much more immediate.
"Dayton's a small city, geographically. This wasn't so far for anyone. There are people in the Jewish community who go to places in this district where the shooting took place."
On Aug. 5, Ballaban described the mood in Dayton as "raw."
"I think people are still kind of in shock as of right now," he said.
A vigil was held Aug. 4 in Dayton, where 10 doves were released, one for each of the victims and a 10th for the 27 injured. A vigil was also held the evening of Aug. 4 at the Ohio Statehouse in Columbus.
Securing the Jewish community
Former Clevelander Eric Fingerhut, incoming CEO of the Jewish Federations of North America, was in Israel when reached by the Cleveland Jewish News Aug. 6.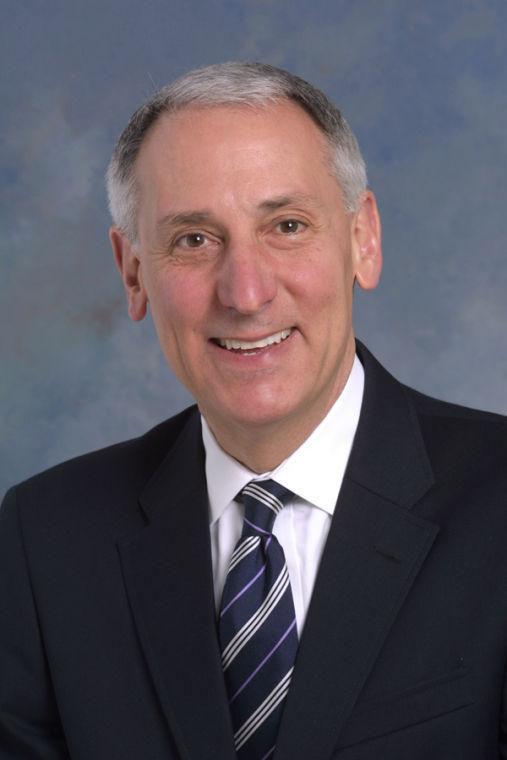 "First of all, everybody here is also grieving for the communities in Ohio and Texas," he said. "We also know that there are strategies and techniques and tactics of law enforcement and there are government policies that can make a difference because Israel lives in a constant environment where terrorist attacks like what we experienced in Dayton and El Paso can occur."
Michael Masters, national director and CEO of Secure Community Network, the national homeland security initiative of the JFNA, offered a broader perspective on the shootings.
"There were 30 mass attacks, according to the FBI, in 2017," he said. "There were 27 in 2018. By all accounts, certainly we'll hope that the last week is an outlier, certainly the last 48 hours. But if we maintain this pace, we will eclipse both of those numbers this year."
He said the environment has become particularly complex.
"That reality, amidst an increase in hate crimes directed against the Jewish community and anti-Semitic incidents to include the deadly attacks in Pittsburgh and Poway in the last year, (is) a call to action for our community that we must work to be as prepared as possible," he said. "The indicators that we often get for these individuals, if there are any, there is not enough time between when those (indicators) become readily apparent and when the incidents occur for us to identify the individuals and adequately prevent the attack."
Less than 30 minutes elapsed between the time the shooters made postings on social media about their intentions and the attacks of Pittsburgh, Poway and El Paso.
"I think that really forces us to recognize that we must be prepared, we must take training and physical security seriously – both because our institutions are Jewish, which means they are on a threatened picture, but just because they are community institutions," he said. "Whether you are at a garlic festival in Gilroy, Calif., or a Walmart (in) El Paso, a concert, a movie theater, a hotel (or) a school, this is the reality of these events on average: one less than every two weeks in the United States."
Mass shootings are now taking place at a rate of about once every two weeks, he said.
"They're not only increasing in number, they're actually increasing in lethality, according to the FBI," Masters said, adding that only in 25% of the cases was the FBI able to confirm a diagnosis of mental illness in the shooters. "Eighty-six percent either purchased the gun legally, already owned the gun or borrowed the weapon from someone."
Masters spoke of the need for consistent training, comparing the response to active shooters to that of a fire drill.
"What we have to do is guarantee that, as a community, we are keeping our community strong and empowered," he said. "We will not choose the time and place when one of these individuals tries to enter into or attack our facilities. We can choose our preparation. And in doing that, what we can ensure is that our community, our fellow Jews, continue to walk into our communities because they feel safe. They believe that they're secure and they have done the training to be empowered."
Cleveland thoughts
Rabbi Michael Ungar, who leads Beth El-The Heights Synagogue in Cleveland Heights, has family in Dayton and El Paso.
"It's frightening when it's a place, when it's near people (whom) you know, but it's everywhere," he said.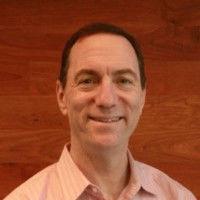 He called for tightened gun control on his personal blog following the shootings and said DeWine's proposed legislative steps are "a step in the right direction."
"It's fine for him to propose this, but it's got to get through the statehouse, which has for the last several years done nothing but expand access to guns," Ungar said. "I'm always troubled when people talk about mental illness."
The Jewish Federation of Cleveland issued a statement following the attacks, signed by board chair J. David Heller and President Erika Rudin-Luria: "This weekend our country was the victim of two acts of domestic terrorism, with deadly shootings in El Paso, TX and Dayton, OH. We are angry and horrified by these senseless, violent acts.
"The shooting in El Paso was perpetuated by a white supremacist/white nationalist. Similar to the attacks in Pittsburgh, Poway and Christchurch earlier this year, this individual believes in an ideology that dehumanizes people from other countries, races, religions and backgrounds. While the motivation of the Dayton shooter is still unknown, we are deeply angered at the escalating string of attacks that interfere with individuals going about their daily lives.
"We strongly condemn these tragic acts of violence and call on our community to work together with others to build bridges across our country that heal the hate that threatens our society. As members of the Jewish community and as Americans we must not allow our society to be ripped apart. As a country, we can't allow those who hate to define us. We must be defined by our humanity and by how we support each other in times of need.
"We must stand together and condemn all forms of hatred, bigotry and violence. As we are taught in the Jewish value of B'tzelem Elohim – all people are created in the image of G-d. Whoever destroys a life it is as if they have destroyed the world.
"Our thoughts and prayers are with the innocent victims, their families and community. We are grateful for the first responders who are caring for the wounded. Ha'makom yenahem etkhem betokh she'ar avelei Tziyon vi'Yerushalayim. May the memory of the precious lives lost yesterday be for a blessing and may all those impacted by these recent attacks find comfort and consolation among the mourners of Zion and Jerusalem."
Netanyahu offers condolences
Israeli Prime Minister Benjamin Netanyahu sent his condolences via Twitter: "In the past 24 hours, we have witnessed two murderous attacks in Texas and Ohio," he wrote. "On behalf of all government ministers and all citizens of Israel, I send condolences to the bereaved families, best wishes for recovery to the injured and solidarity with the American people."
In addition to Netanyahu's remarks, Israel's Foreign Ministry tweeted an image of "Tel Aviv's City Hall building lit up with the colors of the U.S. flag in solidarity with the mourning of the American people following the deadly shootings in #Ohio & #Texas," according to JNS.org.