Ohio Gov. Mike DeWine and First Lady Fran DeWine received the second dose of the COVID-19 vaccine Feb. 23. 
The governor, 74, and first lady, 73, became eligible to receive their first shots earlier in February when vaccinations opened up to Ohioans 70 years and older as part of Phase 1B. 
Currently, any Ohioan age 65 and older can be vaccinated. 
This morning, @FranDeWine and I received our second doses of the #COVID19 vaccine from Dr. Kevin Sharrett at Kettering Health Network's Jamestown office in Greene County. Anyone age 65+ is eligible for the vaccine in Ohio. Find a nearby provider: https://t.co/hqPtIO0reC pic.twitter.com/HnWkOLoMql

— Governor Mike DeWine (@GovMikeDeWine) February 23, 2021
Ohioans born with or who have early childhood conditions that are carried into adulthood, which put them at higher risk for adverse outcome due to COVID-19, are also eligible for the vaccine.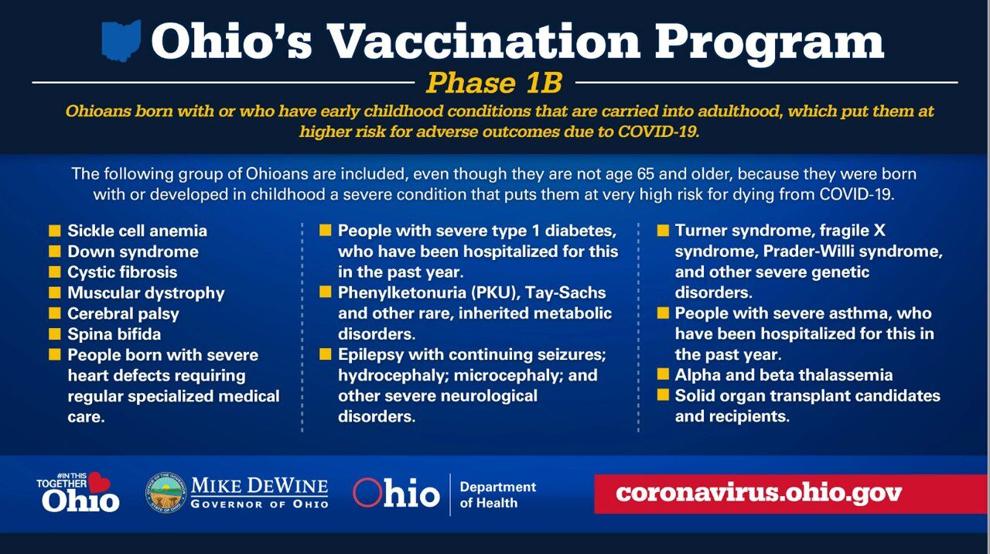 The pair received the Pfizer vaccine from their physician, Dr. Kevin Sharrett at his office at Kettering Health Network's Jamestown in Greene County.