Daniel Cohn, vice president of strategy at the Mt. Sinai Health Care Foundation, and Dale Anglin, program director of youth, health and human services, and Leon Wilson, chief of digital innovation and chief information officer, both of the Cleveland Foundation, discussed community inequities highlighted by the COVID-19 pandemic at NCJW/Cleveland's "How the Pandemic Revealed Inequities in Greater Cleveland" Zoom event April 28.
As part of NCJW's "Understanding the Issues" series, Jean Heflich, event co-chair with Roberta Herman, opened the discussion, saying the program was designed to focus on issues facing members of the Greater Cleveland community.
"The pandemic has revealed numerous disparities within the Greater Cleveland area," Heflich said. "Although many of us were aware of these disparities in health services, employment, and understanding of and access to technology, the pandemic has revealed that the depth of these disparities is far more serious than we thought."
Anglin presented first, discussing the Greater Cleveland COVID-19 Rapid Response Fund, a fundraising effort both the Cleveland Foundation and Mt. Sinai Health Care Foundation were involved in.
"The Cleveland Foundation has supported crises in the past by creating funds, but frankly nothing of this size," she said. "But we knew when the pandemic hit and we closed schools that this would be unprecedented and people would need help."
Anglin said the Cleveland Foundation then made calls to funding partners, including Mt. Sinai, and came together to raise $4 million in a few days after launching the fund on March 18, 2020. Now over a year later, Anglin reported the fund raised a total of $20 million with the help of more than 2,500 individual donors and over 80 fund partners. A total of 264 grants were made with $14,168,198.
For phase two, Anglin said organizers will keep it as a pooled find, allowing them to continue rapid response grant making and working to adjust operations as needed.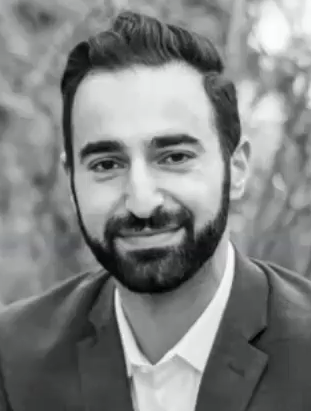 Cohn discussed health care and access inequalities in Cleveland, noting that racial disparities translate to worse-than-average COVID-19 outcomes for Black and brown communities.
"Racial disparities span across the multiple outcomes associated with COVID-19, meaning social, economic and health," Cohn said. "People of color, particularly Black people and Pacific Islanders, have experienced extremely high COVID-19 death rates relative to other racial and ethnic groups."
Cohn spoke about the goal of herd immunity, "hoping, crossing our fingers and praying to everything, we believe in large part that the vaccine will be our primary vehicle out of the crisis." But, he added herd immunity is "highly unlikely" due to challenges in vaccine roll-out, access, and misinformation, confusion and mixed messages about the vaccine.
Noting vaccine hesitancy is spread across populations, Cohn said the risk is not equally spread across populations.
"That is why it is particularly important that people have information and access to the vaccine, especially those who are disproportionately burdened," he said.
Closing out the discussion, Wilson touched on how internet access plays a role in pandemic-related societal changes.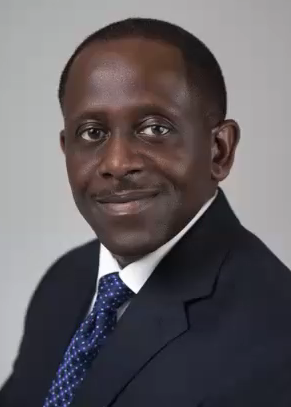 According to the 2019 American Community Survey, which used census results, out of the 103,573 homes in Cuyahoga County, 18.9% had no internet access, 40.1% of households making less than $20,000 annually had no home internet, and 28% of seniors over age 65 didn't have a home computer or internet access.
"If you narrow that down to Cleveland proper, the numbers get even worse," Wilson said, adding 30.7% of Cleveland households had no internet access, 45.2% of households making less than $20,000 annually had no home internet, and 46% of seniors over the age of 65 didn't have a home computer or internet access.
Cleveland has been listed as one of the least connected urban cities in the United States, and was only made worse during the pandemic as many aspects of life shifted online, Wilson said.
"It spread like wildfire as far as the inequities that were exacerbated," he said, noting it is especially true for minority households, individuals seeking unemployment help or seniors unable to connect with their families due to limited internet access or technological knowledge.
"It was a pile-on hot mess," Wilson said. "The people we are trying to reach are the hardest to reach, and what we've learned is that we need to do a lot more in outreach."
The panel ended with a question-and-answer session with questions submitted from audience members.