Fear follows Lisa Berns like a monstrous, mysterious shadow.
It sits beside her as she drives to Cleveland Clinic's main campus in Cleveland to start her eight-plus or 12-plus hour shifts as an assistant nurse manager.
It lurks in the corners as she manages the 30-bed surgical intensive care unit, triaging patients and making sure there are enough beds.
Fear even sits in the pit of her stomach when she returns to her home in Beachwood, where before spending time with her family after a long day, her first stop is the garage. There, she changes out of her scrubs and throws them immediately in the washing machine. She then takes off her shoes, covers her hair and puts on a mask to go inside.
Even after a full day of wearing head-to-toe personal protective equipment, Berns feels fear's lingering gaze, filling her mind with visions of catching COVID-19 or worse, spreading it to her family of five.
And yet, Berns doesn't let that feeling of fear paralyze her. Like many health care workers dealing with COVID-19 on the front lines, Berns pushes through as part of her promise as a nurse and her daily dedication to help others.
"There's always this fear that I'm going to get (COVID-19), this fear of the unknown," said Berns, a member of Anshe Chesed Fairmount Temple in Beachwood. "But I can't live in fear that something bad is going to happen to me or my family because you wouldn't be able to exist and go on. I prioritize safety, and I'm careful. My job is not really like a job, it's my calling. I help people, and that's who I am."
About a year ago, Berns was promoted to assistant nurse manager after working as a nurse in her unit for nearly 30 years. Being in critical care, the patients her unit sees are "the sickest of the sick," Berns said. Add on COVID-19 diagnoses and required protocols, and her unit and Cleveland Clinic as a whole are struggling to find space.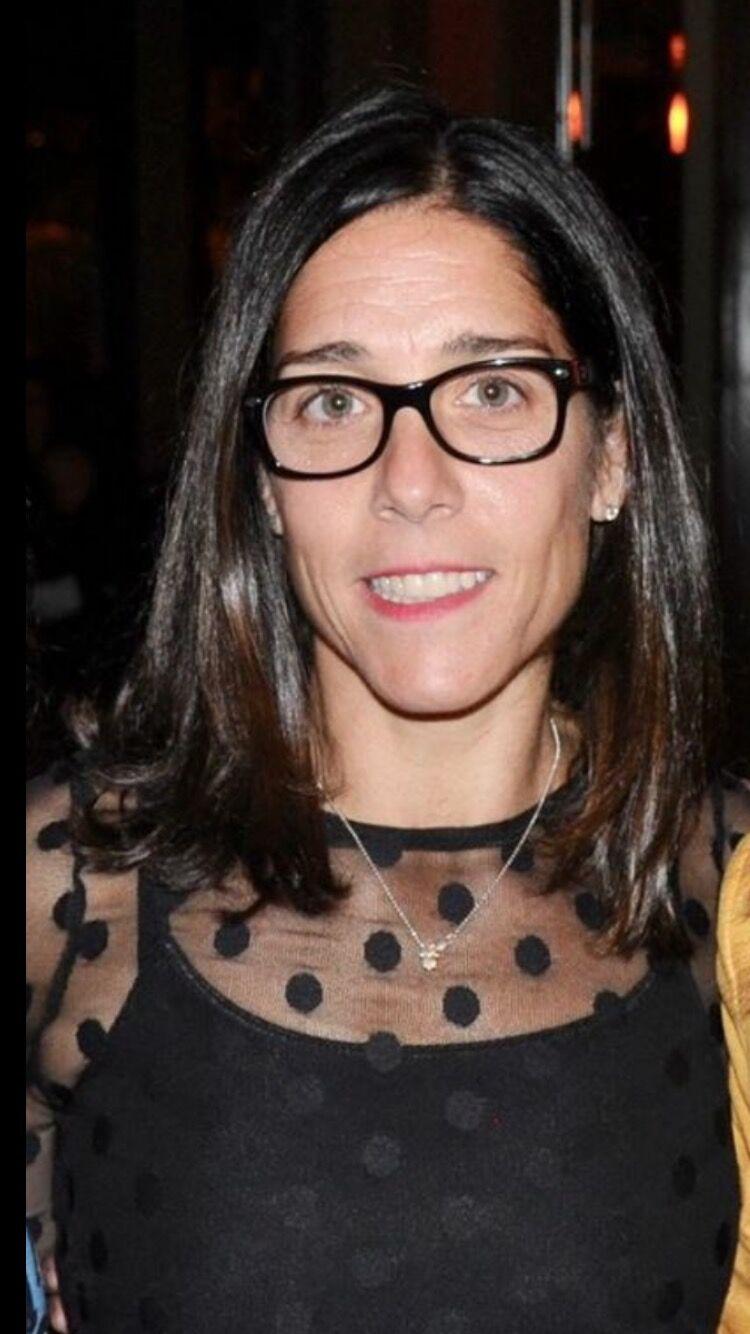 "Not only is the hospital full, it's very full," Berns said. "There were people that needed beds in intensive care and I had to board them out into other areas, which I was having a hard time doing because my unit's full and a lot of the other units are full."
While Berns said her unit only has a handful of COVID-19 patients at the moment, a majority of the hospital's patients sick with the virus are in one of her unit's sisters, the medical intensive care unit. She expects her unit will get more COVID-19 patients when it takes on patients for the filled-up medical ICU.
On top of the recent influx in COVID-19 patients, Berns said the caregivers at Cleveland Clinic are falling ill.
"I've had a lot of my colleagues test positive," Berns said. "I wouldn't say we're short staffed, because we're not. But a lot of people are getting sick."
The surgical ICU floats staff to its sister units in need, with the main one being the medical ICU due to the number of staff out sick and its multiple units.
Despite the many programs Cleveland Clinic has provided for staff throughout the pandemic, working over 40 hours a week on the front lines has been a challenge – both mentally and physically.
"We have the proper PPE we need, we've been as safe as possible and there's no issues or concerns with safety," Berns said. "But it's scary, because obviously we're all putting ourselves and our families at risk. We're tired, it's busy, people are very sick, there's a lot of death and the families of COVID patients cannot visit. It's gone on for a long time now and it's gotten worse, not better."
The daunting fear also keeps its noxious mist over Dr. Benjamin Ostro, an assistant professor of emergency medicine at The Ohio State University Wexner Medical Center, where he works at its on-campus hospital and East Hospital, both located in Columbus.
For his eight-hour shifts, Ostro ignores the dread. After performing a daily wellness check, he suits up in a protective gown, gloves, goggles and N-95 or N-100 mask to aid COVID-19 positive or symptomatic patients, as well as non-COVID-19 patients.
"This is what I signed up to do," said Ostro, a resident of the Short North neighborhood of Columbus. "... I feel like it kind of helps me fulfill the purpose of why I went into emergency medicine to begin with – being able to really help."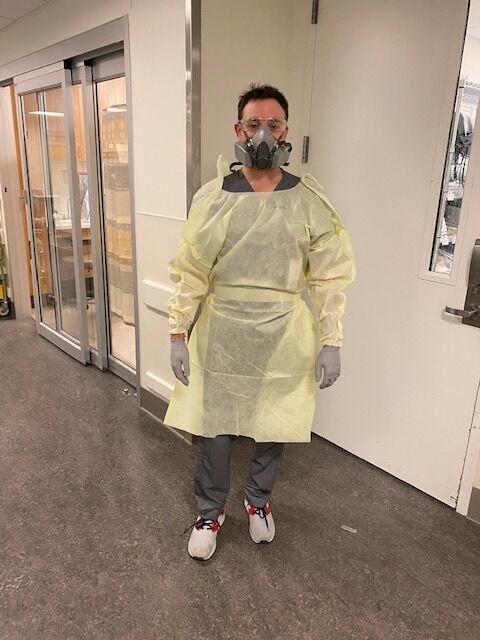 Of the patients Ostro sees, he said on average almost a majority are COVID-19 positive or show symptoms, meaning they require a special level of concern when receiving care. Ostro and his team are strict with repeatedly donning and doffing PPE as protection throughout the day, as well as careful with a number of isolating and sanitizing protocols to keep hospital patients and staff healthy.
With the recent case surge, Ostro said he and his OSU Wexner emergency department team are experiencing additional stress due to a smaller staff size. In the spring, OSU Wexner saw a dramatic drop in patients coming to the emergency departments as people feared hospitals to be a high-risk way to contract COVID-19. The hospital had to cut eight hours of coverage at East Hospital and between 16-20 hours of coverage depending on the day at the main campus hospital to maintain profitability.
"Because our staffing is less, we actually end up seeing a few more patients at times, just because there are less physicians working at any one given time," Ostro said. "It can actually feel busier, and certainly, the mental aspect of it is heavier, just dealing with such a high volume of sick patients. It's definitely changed the staffing and the feel of our emergency department on a day-to-day basis."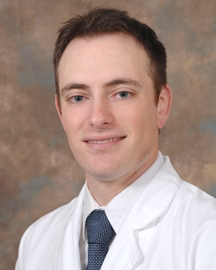 Ostro had once grown to a level comfortable with the nation's medical abilities in treating COVID-19 patients since March, but the recent boom in cases and deaths have brought him back to a state of worry, he said. Looming over his head is the concern that OSU Wexner's ICUs – along with ICUs around the nation – will reach capacity at some point in the coming weeks, and the worry of the small possibility hospitals could have to ration care.
"We get two emails a day from the hospital saying how many patients were admitted, how many patients were admitted to the ICU, how many patients are on a ventilator, both for our hospital but also Central Ohio," Ostro said. "When I look at those numbers from a bird's eye view, that's really when I get anxious. As those go up, I worry that our ICUs and our hospitals will reach capacity."
For those solely focused on COVID-19's mortality rate or who maintain it's "just like the flu," Ostro stressed that people diagnosed with the virus are showing issues that could affect their health into the future.
"We're reporting chronic fatigue, brain fog and all sorts of complications with blood clots and increased risk of stroke and heart attack that may not kill you but may debilitate you," Ostro said. "It's not just the super sick ones that need to go on a ventilator and then ultimately die, but it's also all those longterm complications of COVID that are really worrisome for us that we're seeing a lot of. That adds a lot of stress."
Despite the uneasiness plaguing the world and their workplaces, Berns and Ostro forge ahead on the front line, providing care to those in need.
"Today, it's COVID; in the early 80s, it was AIDS," Berns said. "We're going to get through this. (As a health care worker), I don't have to talk myself into it or pep myself up. It's just what we do. We all just do it together."