The Jewish community in Lorain Country will once again gather in remembrance of the Holocaust during a week of events April 24 through April 28, featuring Holocaust survivor Trudie Strobel.
After last gathering in 2019 for the Yom Hashoah Holocaust Memorial Program, the community is invited to Lorain Palace Theater at 7 p.m. April 24 and Oberlin College Science Center Dye Lecture Hall at 4:30 p.m. April 27 to hear Strobel's story of the Holocaust and how sewing saved her life – twice.
She will speak to over 800 students per session at the theater on April 25 and April 26. And she will travel to the Grafton Correctional Institution April 28 to speak with prisoners.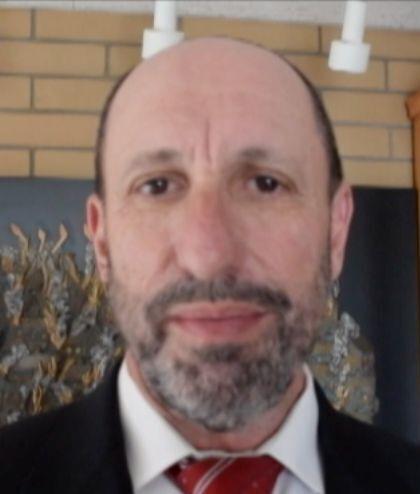 "It's going to be not only extremely educational, it's going to be very inspiring to have her speak to all these people," Arnie Milner, president of Agudath B'nai Israel Synagogue in Lorain, told the Cleveland Jewish News.
Strobel, 85, was sent to Auschwitz with her mother when she was about 6 or 7, and survived due to her mother's seamstress abilities which were passed down to the young Strobel, Milner said. Upon marrying another survivor and raising two children in California, Strobel never spoke about what she had gone through until the trauma caught up with her, triggering a paralyzing depression.
A therapist suggested drawing her memories, which Strobel did – using a needle and thread to create a mural. This led her to continue creating tapestries, spending six to eight hours a day over the past 30 years to depict Jewish history.
"I'm convinced that she is going to be famous someday because I don't think there's been a work of Jewish art like this since maybe Marc Chagall," Milner said.
Strobel's artwork was only recently discovered when a local girl reached out for her bat mitzvah project, and her mother, Jody Savin, captured Strobel's story in the biography "Stitched & Sewn: The Life-Saving Art of Holocaust Survivor Trudie Strobel." Savin's daughter is a student at Oberlin College, which led Rabbi Shlomo Elkan of Chabad at Oberlin to introduce the story to Milner, who flew out to California to meet her.
Strobel and Savin will both be in town the week of April 24 as the book will be available for purchase and a signing following the event at the theater, with profits going toward the Lorain Agudath B'nai Israel Holocaust Fund for future programs and book donations to schools.
"I think it's pretty exciting that we're able to get her from Los Angeles to come to a small town in Ohio and speak for this long," Milner said. "It's pretty awesome."