Solon City Council accepted Solon Community Living's bid to purchase 3.65 acres on Aurora Road and Portz Parkway to develop and build a 14-unit housing development for residents with disabilities at its Nov. 1 meeting.
Solon Community Living's bid of $300,000 was the only offer received at a Oct. 22 public auction for the parcel and follows an appraisal of the land at $310,000 by Charles P. Braman & Co., a Beachwood-based real estate appraisal firm. The sale agreement was recommended for approval by the council's safety and public properties committee before the Nov. 1 meeting. SCL will be able to purchase the property within the next 30 to 60 days.
Founded in 2015 by Ara and Leslie Bagdasarian, SCL will create a safe and accessible neighborhood for disabled residents. The Bagdasarians have lived in Solon since 1997 and have two adult children, Julie and Alex, with Fragile X syndrome, a genetic condition that can cause a range of developmental issues, including learning disabilities and cognitive impairment. The couple also founded the Fragile X Alliance of Ohio in 1997, following the children's 1995 diagnosis.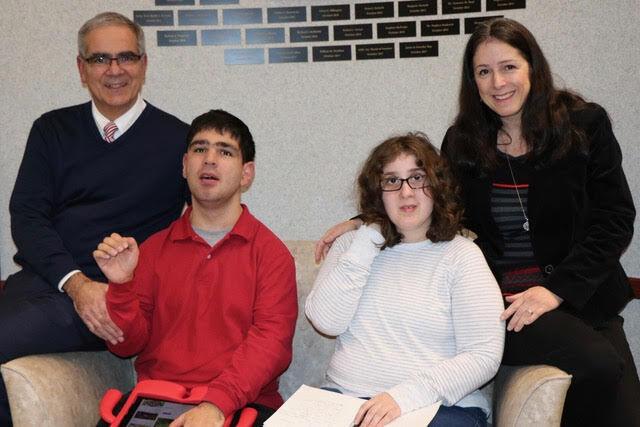 "It's been a journey," Ara Bagdasarian, president of SCL, told the CJN Nov. 4. "We've been working on this starting back in 2015. It is a milestone for all the families. We had to find the property, we had to create the zoning, we had to get something approved by the planning committee and council – and then they had to go to the voters. It was a long process, and being able to secure the land and have it properly zoned is the first important step to getting started."
Bagdasarian is referring to the passage of a new zoning district in Solon for multifamily residential and special-needs classification called R-3-C during the April 2020 election. The district is composed of about 8.85 acres on the corner of Aurora Road and Portz Parkway, and includes SCL's to-be-purchased land.
"The key is it's a really good piece of property and perfectly located," said Bagdasarian, referencing its walking proximity to amenities like shopping, the library, park and community center. "Getting the special needs zoning was where working with the city was so valuable. They agreed on the zoning, but it's the voters who we ultimately have to thank. They paved the way for us to be the bidder."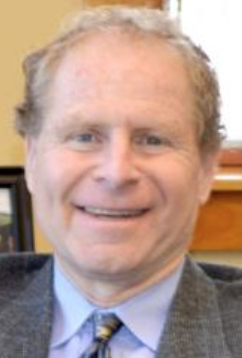 Solon Mayor Eddy Kraus told the CJN Nov. 4 that getting to this point for the project is "huge."
"(SCL) has spent a lot of time working on this," he said. "This is the culmination of a lot of work – and purchasing the land was the big hurdle. As a city, we had to do it by public bid. But, now they can move forward with their plans."
The project gives families in Solon hope they can properly care for their children, Kraus said.
"This showcases the heart and soul of Solon," he said. "We believe strongly in taking care of these families, especially the adults with disabilities who can't live on their own. This housing community will give them the ability to live here and give comfort to their families that they'll have a nice place to live. I've been here for years and I don't think I've ever been prouder as mayor than having Solon Community Living being able to purchase this land."
Kraus added having a housing project like this in Solon aligns with the city's values of inclusion, diversity and equity.
"What this does is show we are truly a community that is inclusive of everybody, regardless of ability," he said. "We take care of everyone, regardless of ability, race, religion, nationality or where you came from. You'll always have a home here and you'll always belong."
And with Pepper Pike city leadership giving Medina Creative Housing and the Ursuline Sisters of Cleveland the go-ahead to make their similar Creative Living for Life housing development, Kraus said he hopes other communities follow suit in support of their residents with disabilities.
"This shows other communities that disabled individuals are not second-class citizens," he said. "These families have been living in Solon for a long time, and are active in the community. It is incumbent we take care of them. They're part of our team. Why not do it here? Why not in our community?"
The next steps for the project include refining the design of the 14 units and developing the intake process for families, Bagdasarian said, which could happen by the end of the year or early 2022. After engaging families, securing funding and determining hiring processes for caregivers, construction could begin by the end of 2022 or early 2023.
"We're excited this is becoming a reality," Bagdasarian said. "Having the site properly zoned and having the community support us, it gives us confidence that we're going to be able to move forward with this dream of creating a unique, accessible neighborhood for individuals with special needs."