About 250 people came to the Heights for Our Lives protest June 23, marching from Wiley Middle School to University Heights City Hall.
Along the way, they chanted in call and response style,"No justice; no peace. No racist police," "Say her name, Breonna Taylor," "Hands up, don't shoot."
They carried homemade signs with similar messages including Black Lives Matter.
Police from multiple police departments assisted in blocking side streets feeding into Cedar Road west of Miramar Blvd. and feeding into Warrensville Center Road from Cedar Road to city hall. And a drone flew overhead during the march. Both Warrensville Center and Cedar roads were blocked off as well, allowing protesters to use all lanes to march.
No rain fell, although it had been forecasted.
Photos: Hundreds march for change in University Heights
The event, organized by five young adults, was low-tech and low budget. A few tables with snacks and water were set up at Wiley and at city hall, the protesters stood in the middle of Warrensville Center Road and used a megaphone to send out their message.
Aiden Monroe, a 12-year-old sixth grader at Beachwood Middle School, was a featured speaker.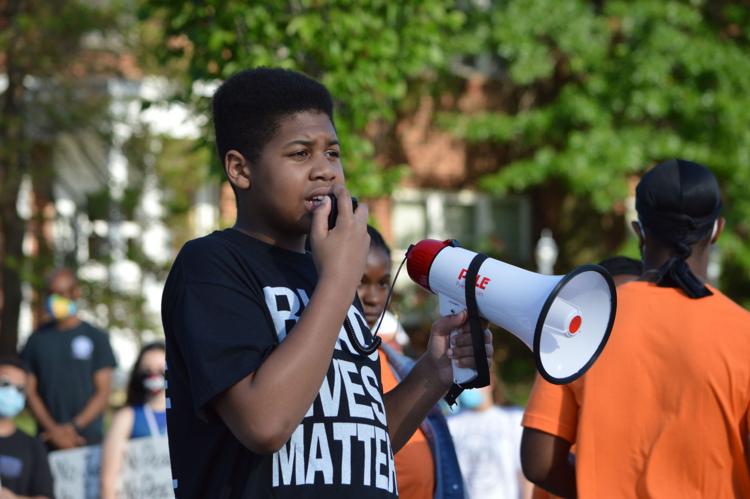 "We don't even have to commit any crimes," Aiden said. "There have been over 293 African Americans killed by police for what? The color of their skin."
Together, the organizers had attended other protests in Cleveland and surrounding suburbs.
"We were just really inspired," said Aliyah Lawson, who lives in University Heights, graduated from Cleveland Heights High School in Cleveland Heights and is a student at Case Western Reserve University in Cleveland. "And we are always afraid that things like this will come and go and so we wanted to put on our own rally in our own community so it can be something that is continued, that is prolonged, not just like a trend through the summer or anything like that.
"We really want to make some comprehensive change to the way the police is run, the way the community works as a whole because we live in a great community," she told the CJN. "But at the end of the day there are always things that happen in any great community. And we want to try to be as anti-racist and as equitable as possible in our city."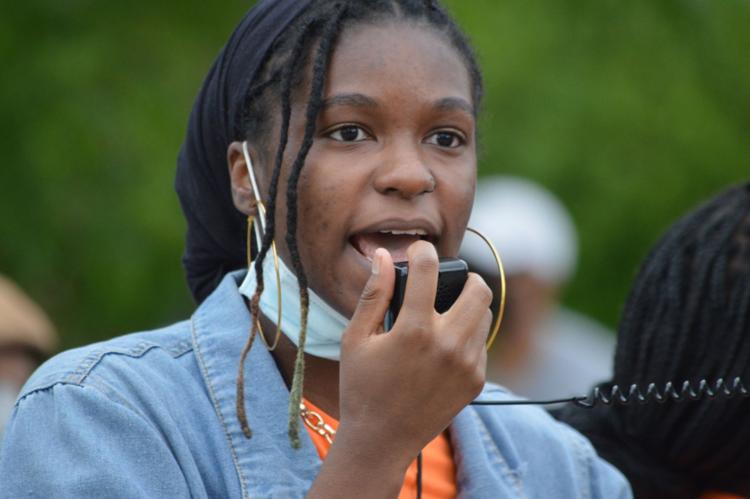 Minister Pia Gaston gave an impromptu speech. She spoke of the 2012 shooting of a man she knew, Kenny Smith, 23, whom she said was fatally shot by an off-duty Cleveland police officer.
She said he hadn't moved fast enough during a police stop and that he had no record.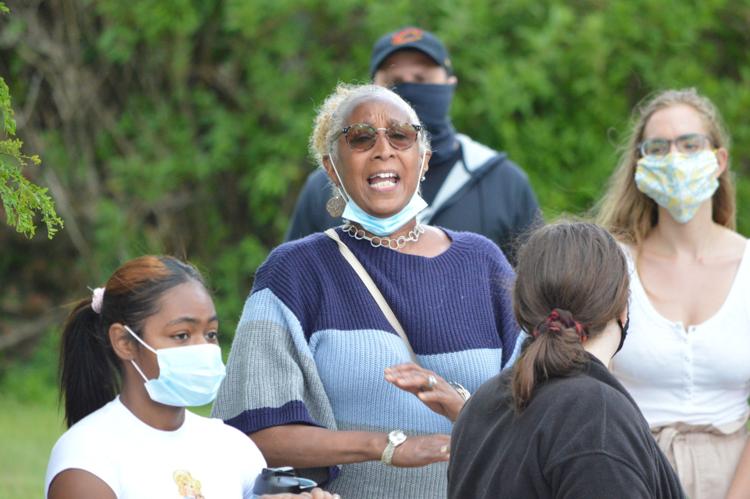 Anaiya Manuel asked protesters to form a circle around the organizers.
"Please step forward if you have ever been pulled over by the police," said Manuel, a student at Case Western Reserve University. "Step forward if you have ever been racially profiled. ... Step forward if you feel like you got out of a ticket because of the color of your skin. … Step forward if you feel safe around the police. Step forward if you feel unsafe around the police. Step forward if you have been denied entry because of your race and ethnicity."
University Heights Mayor Michael Dylan Brennan spoke at the protest, saying, "We can't change history."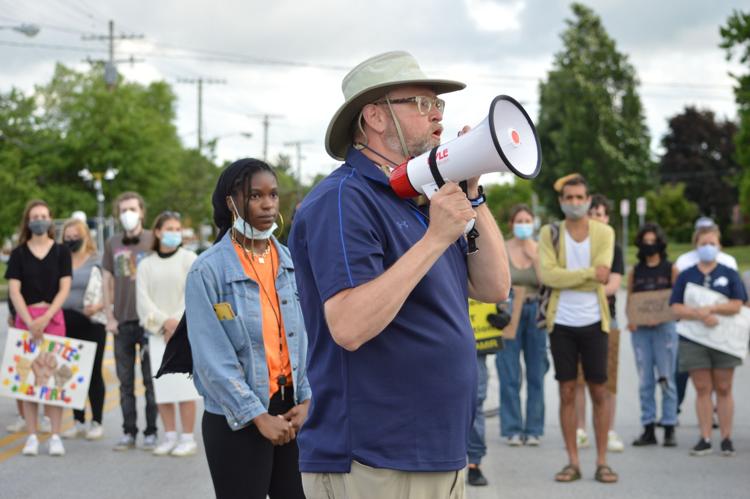 He pledged to review use of force by University Heights police and to appoint a citizen commission involved in that review.
One person called for demilitarizing the police. Another called out to defund police.
Gretchen Shapiro, attended with her husband, Dr. Rick Prizant. The couple belongs to Heights Jewish Center Synagogue in University Heights. Prizant said he hoped to make a difference by attending the march and rally.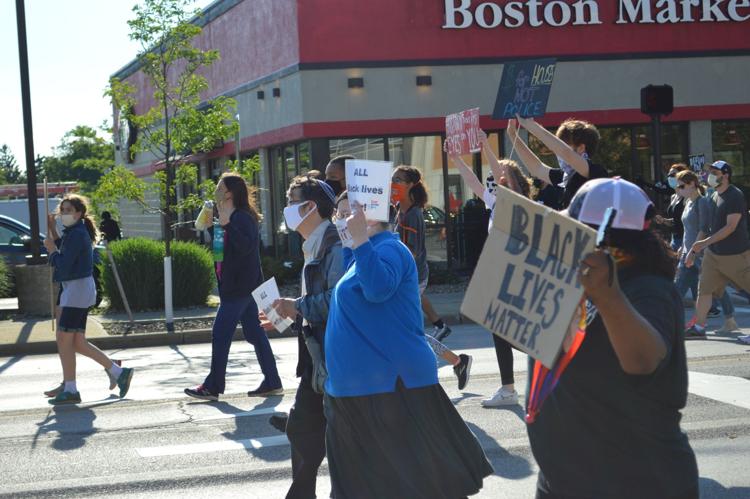 "I have taught children for 15 years–ish, and I have taught children from all ethnicities, all races," said Shapiro, who teaches both at Hebrew Academy of Cleveland in Cleveland Heights and at the Huntington Learning Center in Cleveland. "I worry for my kids. I want to make a difference so they'll be safe and their kids will be safe."