Jewish Community Board of Akron CEO Todd Polikoff will depart June 11 to become the COO of the Jewish Federation of South Palm Beach County in Boca Raton, Fla.
While Polikoff said his years spent in Akron were positive and cherished, he told the Cleveland Jewish News May 14 the opportunity to move to Boca Raton's federation was something he couldn't pass up.
"It's a tremendous opportunity," said Polikoff, who put in his notice of departure last week. "I was fortunate to have it presented to me. It's a terrific community that's growing; there's a lot of opportunity to have an impact there. It's got a terrific team of professionals, just like here."
Polikoff said Akron will remain a part of his heart well into the future, thanking Akron's Jewish community for allowing him the chance to function as its leader.
Polikoff, who started as JCBA CEO on Dec. 3, 2018, has served in leadership roles in numerous federations and Jewish organizations throughout his career. Prior to coming to Akron, Polikoff was the CEO of the Jewish Federation of Nevada, director of donor stewardship and senior development officer at the Jewish Federation of Cleveland in Beachwood, and director with the American Israel Public Affairs Committee in Houston and Las Vegas, as previously reported by the CJN. 
He cited working with the Akron board to better define the roles of JCBA and increase collaboration and communication throughout the community as his greatest accomplishments performed as CEO.
"I've very much enjoyed my time in Akron. The leadership professional team is phenomenal," Polikoff said. "I appreciate this community welcoming me and offering me the opportunity to be here and lead the organization. I will carry this experience with me moving forward."
JCBA board chair Brenda Schwartz said she and the Jewish community will be saddened by his parting next month, as she described Polikoff's impact on Akron's Jewish population as forward-moving and lasting.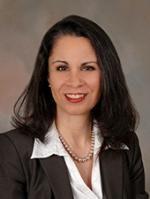 "I think I can speak for the community and leadership that we are going to be very sorry to see Todd go," Schwartz said. "He, in his short tenure with us, has made some very positive and impactful changes to the structure of our organization. Although he's not going to be here with us to continue on with that, we are going to do everything that we can to build upon all of the good work that Todd has started."
Schwartz explained the process to identify Polikoff's successor is at its very early stages. The executive committee is discussing plans for the next six months, where an interim CEO will take over while a soon-to-be established search committee will look for a new head.
"Right now, we're focusing on an interim position and looking at the next six months, and then using that time to determine what we are really looking for in our next CEO," Schwartz said. "That search committee will be looking at strategy for the community going forward and drilling down into questions about what we would feel is most important for the next CEO to bring to the table."
Schwartz's term as board president is up next month, and incoming board president Thom Mandel will take over Polikoff's replacement process starting June 9.
Polikoff will assume his role as COO at the Florida federation on Sept. 1, overseeing management of its operations, security, information technology and facilities departments, according to a letter from Matthew C. Levin, president and CEO of the Jewish Federation of South Palm Beach County.
"Todd brings an extensive background in financial resource development, organizational management and community development to our Federation family," Levin wrote in the letter announcing Polikoff's appointment.