Joshen Paper & Packaging, which opened in 1988 with $8 million in business, and grew to $500 million in 2019, was sold on Jan. 9 to publicly traded Bunzl of London.
Joshen is based in Cuyahoga Heights, and its 450 employees will stay as part of the acquisition, becoming a division of Bunzl, said Bob Reiner, president of Joshen, who co-founded the business with his wife, Michelle Reiner, CEO.
Reiner said he does not know whether he will continue working at the company, as it becomes a division of Bunzl, but the headquarters will remain in Cuyahoga Heights.
"The business is changing," Bob Reiner told the Cleveland Jewish News. "There's a lot of consolidation and, in any business today, to be really good, … you have to have a good niche or be a monster, like Amazon or someone like that, to control your destiny. And we were kind of caught in the middle."
The price was not disclosed in Bunzl's regulatory news release. It has $12.1 billion in sales, assets of $5.1 billion and profits of $435 million, according to Forbes.com, with 19,006 employees. It is traded on the London Stock Exchange.
"As a grocery business, Joshen's operating margin is below the average for the company's North America business area," Bunzl's Jan. 9 release stated. The compnay anticipates that it will realize a number of synergies over the next few years."
The release also included a statement from Bunzl CEO Frank van Zanten.
"The purchase of Joshen has increased our presence in the grocery sector and further enhanced our operations in the U.S.," van Zanten stated."We are pleased to welcome their employees to Bunzl."
Bunzl's most recent U.S. acquisition prior to Joshen was in Liberty Glove & Safety, based in Calif. That transaction took place Feb. 25, 2019.
Reiner said negotiations began about six months ago. Multi-national corporation Bunzl initiated negotiations with Joshen, which has offices or warehouses in 14 locations outside of Cleveland: Cincinnati; Belleview, Fla.; Calera, Ala.; Grand Blanc, Mich.; Hickory, N.C.; Huntington, W.Va.; Little Rock, Ark.; Lubbock, Texas; Milwaukee, Wisc.; New Lenox, Ill.; Ogden, Utah; Spokane Valley, Wash.; Wheatland, Pa.; and Yorktown, Ind.
LOOKING AHEAD
Joshen, the company's name represents a play on all three of the Reiners' children's names: Josh, Jen and Jordan.
And all three of the children will stay in the business, with Josh stepping up as COO, Jen in special projects and Jordan as a sales manager, according to their father.
The 200,000-square-foot Cuyahoga Heights headquarters at 5800 Grant Ave. has 145 employees and includes a warehouse and outlet store, where customers can buy items by the case and resell them.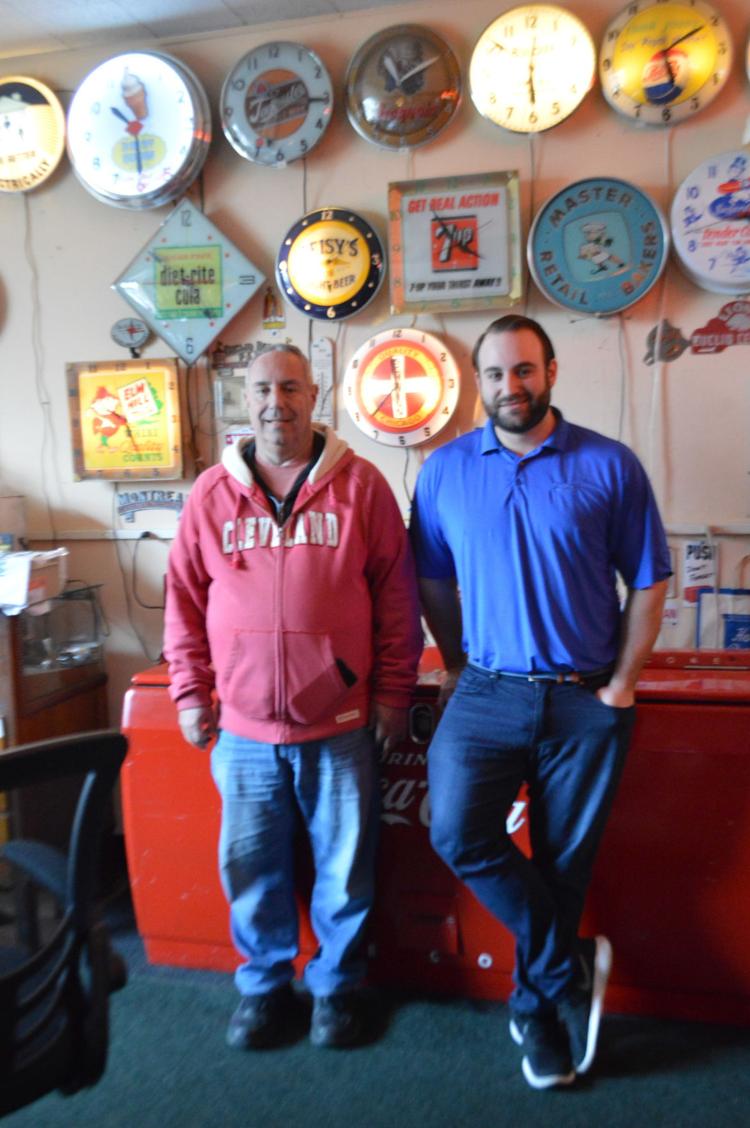 Toilet paper is one of the hottest selling items, Reiner said, but the business stocks an inventory of 20,000 items used by businesses, mostly for packaging and cleaning. The company website advertises Motorola two-way radios as well.
In 2019, Joshen won its "biggest order ever" from Cleveland Clinic, Reiner said, "which we've been trying to get for 20 years."
He also recently picked up an account with Kohl's department stores, which is based in Menomonee Falls, Wisc.
EXPANSION OVER TIME
Reiner said he and his wife opened the business in Bedford Heights and achieved first-year sales of $8 million with one major customer: Rini-Rego Supermarkets. In 1992, Joshen relocated to Cuyahoga Heights and expanded to become the third largest supplier of its type in the country, he said, largely through acquisition of five other companies. The first was Bandit Paper in Little Rock, Ark., in 1991.
Along the way, Reiner said, customers' tastes have changed, and inventory has grown.
"I guess a lot of the biodegradable items keep coming and going, but I believe this time, they're here for good," he said. "That's had us bring in maybe another couple hundred … line items, compostables. People are more interested in what's going on in the world."
Reiner said his secret to success has been "giving the customers what they want and more."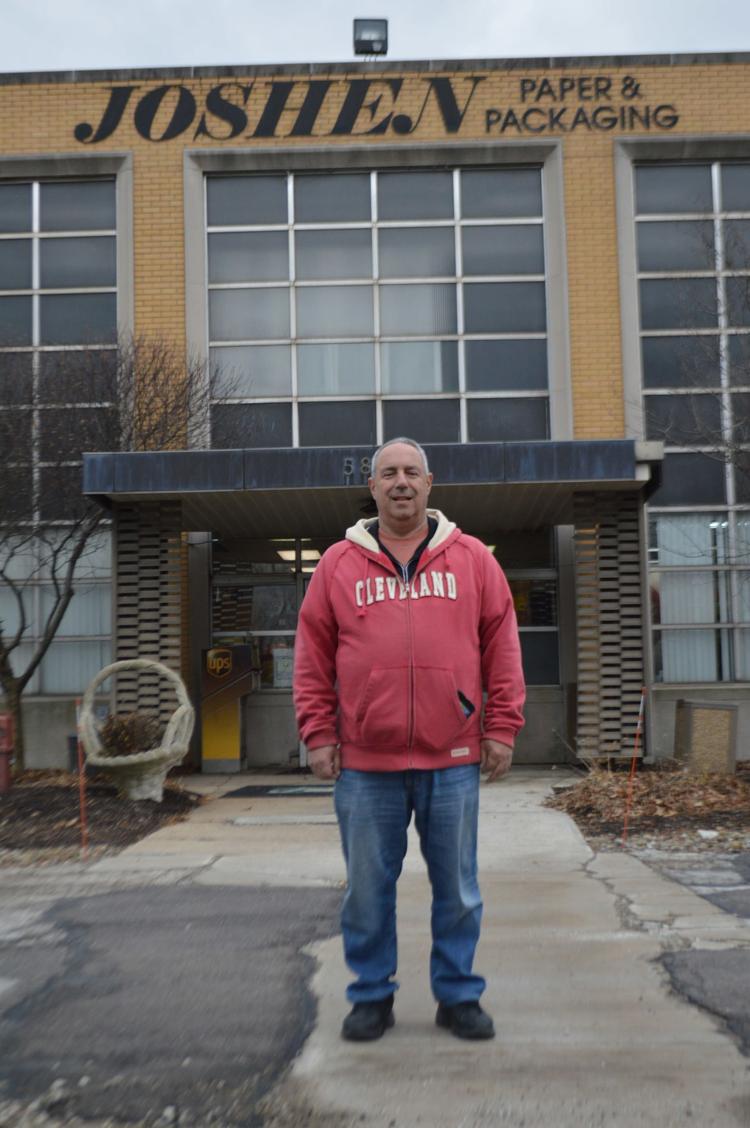 Reiner has a penchant for collecting advertising memorabilia, which is evident at the headquarters. The walls are covered with clocks and signs and the lobby is filled with plaster characters, including a Big Boy.
That collection of about 2,000 items will stay with the business, Reiner said, as part of the assets of the building. He valued the collection at about $300,000.
As the business grew, Reiner said he has personally invested in some of his customers' restaurants, including the Winking Lizard, Geraci's, Melt Bar and Grilled, Goldie's Donuts, Jet's Pizza, Cleveland Corned Beef and Adam's Place Diner. He is also an investor in Key Tower.
The company at one point opened Joshen's Bases Loaded at the Galleria in downtown Cleveland, where it sold sports memorabilia for about two years.
NEXT STEPS FOR FOUNDERS
Bob and Michelle Reiner, both Cleveland natives, met at Heights Temple in Cleveland Heights when they were both at the age of 14. He graduated from Cleveland Heights High School and she from Beachwood High School. Both graduated from The Ohio State University in Columbus. They are residents of Beachwood and live within three minutes of each of their children and five grandchildren.
Reiner said he is uncertain whether he will stay at the business, and is acting as an advisor. He said he has been offered a job as assistant to the president, but is considering at least one other venture, opening a car dealership with friend and fellow race horse owner Michael Friedman.
Michelle Reiner is leaving the business and will concentrate on tennis, yoga and babysitting their grandchildren.
Reiner said he will miss the people because the 31-year-old company's employees have longevity, with many working for more than 25 years at Joshen.
"I'm not really crazy about selling it, but you know it might have been the right thing to do," he said. "I was able to provide jobs for everybody here, and a future, and they're keeping Joshen a division of Bunzl."