Judge Dan Aaron Polster of the U.S. District Court for the Northern District of Ohio cited tenets of Judaism as his reason for accepting a high-profile multi-district opioid legal case that has grown from 100 cases to nearly 1,300 in less than a year's time.
"The first answer, half of that answer is sitting right in front of me, my exceptional mom, and also my late dad, Louis, the way I was raised," Polster said Oct. 4 at a panel discussion, "Addiction and the Opioid Crisis: Revelations of Recovery, Community Action and the Legal System " presented by Case Western Reserve University's Laura & Alvin Siegal Lifelong Learning program.
He said he was taught "when you're asked to do something hard and important, you should say, 'Yes.'"
Polster, who grew up in the Ludlow neighborhood of Cleveland, credited his interest in sports, particularly baseball, and his Jewish upbringing for imbuing in him a sense of responsibility.
"It's the Jewish thing to do," said Polster, a member of Congregation Shaarey Tikvah in Beachwood and Park Synagogue in Cleveland Heights and Pepper Pike, where he teaches ninth grade Sunday school. "I was taught that if you have a chance to maybe help, even if it's hard, you try to do it. And in our tradition, not succeeding isn't failing, but not trying is failing."
Polster has directed both plaintiffs and defendants to begin settlement discussions in the landmark opioid case. At the same time, he is moving forward with trials of three lawsuits in Ohio: the city of Cleveland, and Cuyahoga and Summit counties.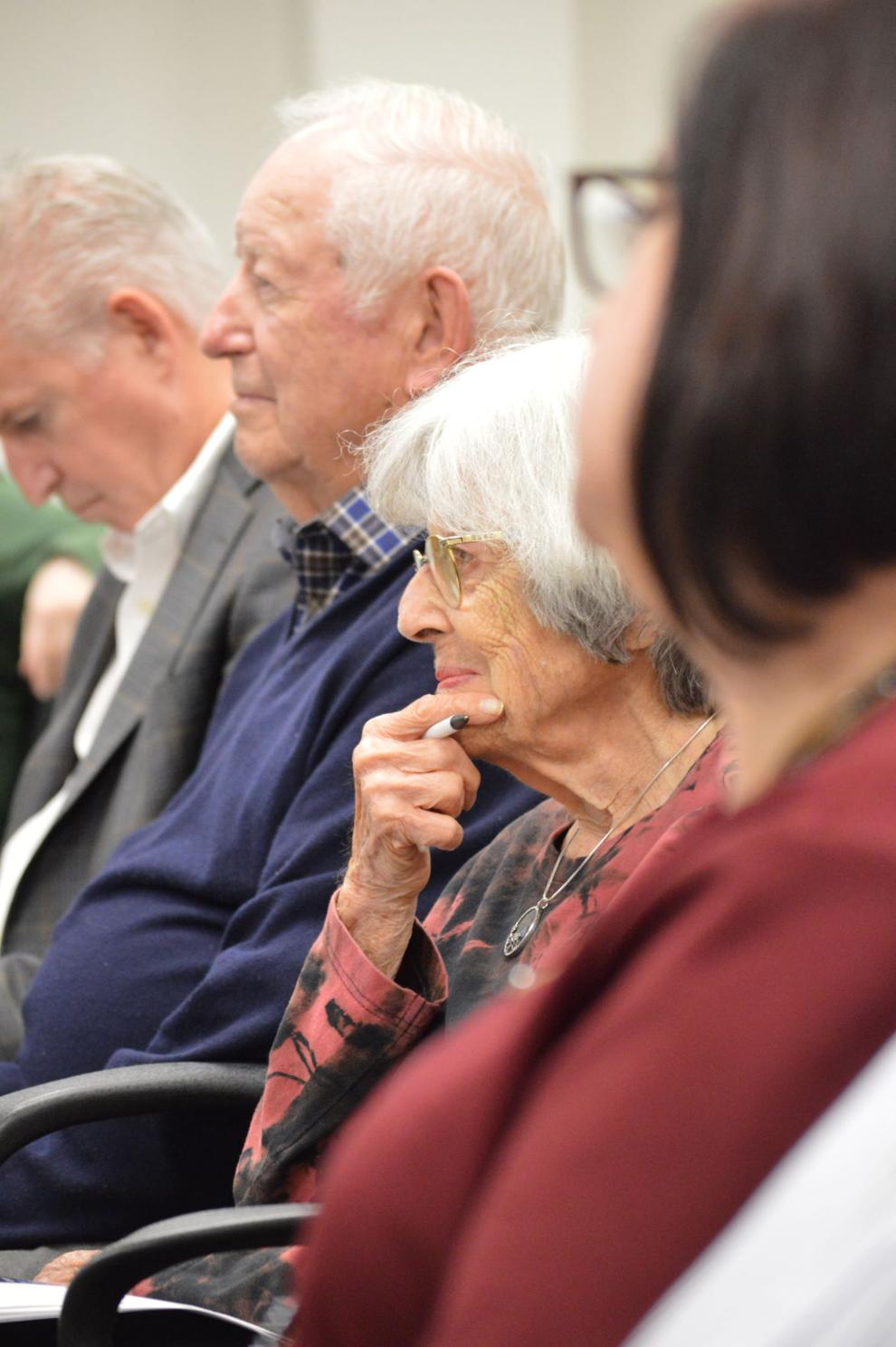 The other panelist, Andrew Pollis, a law professor at Case Western Reserve University in Cleveland, expressed reservations about the process of using a multi-district litigation in order to resolve the cases at hand.
"My concern about MDL is that it takes 1,300 voices, or however many there are, and puts all of that power in one person," Pollis said.
Polster responded, "The corollary is the only way our federal court system could handle this is through the MDL. This would completely overwhelm our courts if it wasn't consolidated."
He said he would look for both financial and systemic, or behavioral, change on the part of the defendants in any settlement. 
"It can't be solved by a lawsuit – or 1,300 lawsuits," Polster said. 
In June, Purdue Pharma, the manufacturer of Oxycontin, an opioid drug that has a high risk of addiction, and a defendant in the case, stopped marketing the drug and as a result, laid off its sales force. 
"In any settlement, if there is a settlement, there is a monetary component, and there will be a behavioral component."
Polster said money from any settlement would go toward treatment.
"I've made it clear that all of the money is going to go to this crisis," he said. "The big bucket is recovery." 
The judge and law professor spoke in the second of a four-part series at Landmark Centre in Beachwood, which was attended by about 40 people.
"I do something on this case every day," said Polster, who has other cases to handle simultaneously. "I'm committed to see it through, no matter where it goes."
Sheryl Hirsh introduced and spearheaded the series. Her daughter, Melissa Koppel, died of a heroin overdose five years ago, after developing an addiction to prescription painkillers used to treat migraine headaches. Hirsh is assistant director of Case Western Reserve University's Laura & Alvin Siegal Lifelong Learning program in Beachwood.
Kevin S. Adelstein, publisher and CEO of the Cleveland Jewish News and president of the Cleveland Jewish Publication Company, is moderating the series.