Even as the city of University Heights and the Aleksander Shul have come to an agreement allowing the University Heights Parkway house to be used as a synagogue for Shabbos and High Holy Days, a lawyer representing the synagogue has accused Mayor Michael Dylan Brennan of discriminating against members of the Orthodox community.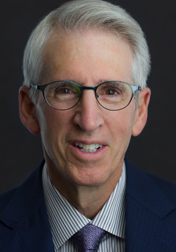 "This case is not about public safety," Dale H. Markowitz of Thrasher, Dinsmore & Dolan of Chardon wrote in a July 29 legal filing in Cuyahoga County Court of Common Pleas, where the city is trying to permanently block the building from being used as a synagogue. "This case is about a mayor, in an election year… adopting a new discriminatory policy to cater to a vocal constituency that does not want to live near Orthodox Jews. … This new policy specifically targets Orthodox Jews in general and the Aleksander Shul in particular and violates the United States and Ohio Constitutions, as well as provisions of the Religious Land Use and Institutionalized Person Act. … There is no justification to shut down the 10-year-long exercise of religion at the shul, which has harmed no one and presents no present threat of public."
Markowitz was writing in opposition to the city's motion to bar the Aleksander Shul from operating as a shul in the home at 4380 University Parkway.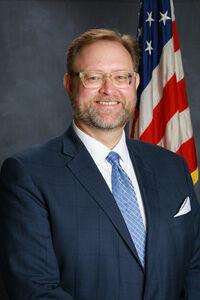 Brennan at a June 21 city council meeting publicly threatened to shut down the synagogue based on code violations and violations of city ordinance. The city filed both criminal and civil cases against the shul, its rabbi and owner. On July 8, Shaker Heights Municipal Court Judge K.J. Montgomery fined the owner $65,000 based on building code violations.
Brennan shot back in a signed Aug. 2 statement that was emailed to the Cleveland Jewish News.
In his statement, Brennan said he has worked with community groups, including Kollel Yad Chaim Mordechai, Cleveland Community Mikvah and Zichron Chaim, on new facilities serving the Orthodox community.
"During that same time period, Aleksander Shul wasted time and opportunities to work with the city," Brennan wrote, "and passed on opportunities to buy land when it was available … and has made no effort to assemble land."
Brennan said he and the city have a "proven record" of working with these groups, and that his efforts to work with Aleksander Shul were rebuffed, "instead presenting a series of unacceptable proposals, including one that would have expanded the occupancy of the shul to 501 with no additional parking or land."
He went further, accusing the defendants in the city's civil suit of taking "a bona fide legal dispute" and making it "personal and nasty."
Brennan said the defendants have "descended into name calling, distorted my words from a court-sanctioned settlement meeting, and filed false affidavits accusing me of racism and antisemitism," Brennan wrote. "The community cannot condone their shameful bad faith tactics."
He called upon those who had made affidavits with Markowitz's brief to withdraw them and called upon Markowitz and attorney Brian Green of Schapero & Green in Beachwood to "withdraw their sham and frivolous brief."
In the July 29 filing, Markowitz explained the Aleksander Shul practices a distinct form of Chasidic Judaism that was nearly wiped out by the Holocaust. Rabbi Schneur Zalman Denciger relocated from Belgium in 2007, according to Markowitz, with his wife and children. Since 2009, the house at 4380 University Parkway "has always been a place of prayer for Orthodox Jews living in University Heights," Markowitz wrote.
"The only other Aleksander Shul in the United States is 450 miles away in Brooklyn, New York," Markowitz wrote.
He further described an evolution in which the rabbi invited guests to pray with him.
"As a result, the Aleksander Shul organically came to be and it remains the only place in Ohio that offers communal Chasidic prayer services," Markowitz wrote.
Markowitz also said Brennan has tried to limit the area where Orthodox Jews live in University Heights.
"So long as the Orthodox Jews remained within the confines of the 'Green Road Ghetto' the Aleksander Shul was permitted to operate," Markowitz wrote.
Only as Orthodox Jews moved toward the center of University Heights did neighborhood hostility rise, Markowitz wrote, and Brennan took "discriminatory action to confine any attempts at Jewish prayer group to the perimeter of town to maintain the 'Green Road Ghetto.'"
In 2019, the shul applied for a special-use permit and the city was initially cooperative, Markowitz wrote.
"Starting in 2021, there were a number of strange departures from normal procedures that only seemed to apply to any attempts at gathering for Orthodox Jewish prayer," Markowitz wrote. "First, when the mayor learned that an Orthodox Jewish resident had invited 10 friends to his home to pray on Shabbos, the mayor personally called the resident and left an 'urgent' message requesting to be called back immediately and leaving his office and personal cellphone. … The mayor told the resident that inviting 10 Jews into a home to pray constitutes an illegal synagogue, and the mayor threatened to take legal action. The mayor called upon citizens to 'be on the lookout' for any Orthodox Jewish prayer activity and to report it to the city."
On Feb. 19, 2021, the city sent a cease-and-desist order to the Aleksander Shul.
"This abrupt change from the city's favorable policy towards the Aleksander Shul was motivated by the mayor's responsiveness to a vocal and hostile group of residents of the western side of the city that have made it known to the mayor that they do not want to live near Orthodox Jews," Markowitz wrote.
He said many of the opponents are affiliated with the Church of the Gesu.
The mayor "personally went out patrolling the streets around the Aleksander Shul hoping to find people gathering in the shul for prayer, and finding none, he resorted to counting the cars on the streets to establish a pretext to send a cease-and-desist letter," Markowitz wrote.
Closing the Aleksander Shul will have a heavy impact, according to Markowitz.
Citing a resident who is terminally ill and bound to a wheelchair, he wrote, "Shutting down the shul will completely foreclose Orthodox Jews from gathering to exercise their religion in the way that they believe they must."
"The city's actions here are neither neutral nor generally applicable," Markowitz wrote. "They are targeted against Orthodox Jews in general and against the Aleksander Shul in particular."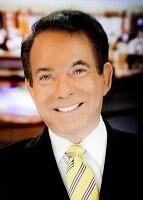 Avery Friedman, a Cleveland civil rights lawyer and CNN legal analyst, told the CJN Aug. 2 the traditional forum for freedom of religion cases is in federal court, not state court. Federal judges are appointed for life and are immune from political considerations, tend to have lighter caseloads and more staffing resources, he said.
"I don't know that as a rule people go to state courts to enforce religious freedom," Friedman said.
Markowitz told the CJN Aug. 2 he has the option to bring the federal constitutional claims to a federal court, but that the state has also upheld the right to practice religion in communities.
"The Supreme Court of Ohio has been very, very strongly in favor of houses of … worship … being able to have their facilities in residential areas so they can serve their community," he said.
Markowitz said, "They've given churches and synagogues the right to be in the community that they serve, and that is really important to Orthodox communities because, as you know, they walk to shul on weekends and High Holidays and they need to be able to live near where they pray. And the Supreme Court of Ohio has made that clear time after time that you have to allow that."
The civil case is being heard by Magistrate Stephen M. Bucha for Judge Joan Synenberg. The next hearing has been scheduled for 9 a.m. Oct. 1.
"The University Heights case I think will be a fascinating study to see how the state courts handle this freedom of religion," Friedman said. "It's an exciting constitutional exercise."