Arthur S. Gugick, who was a beloved teacher at Beachwood High School, will be remembered at a Beachwood Schools Foundation event Feb. 23 with an afternoon devoted to LEGO.
Gugick, 59, and his girlfriend, Barbara Fried Becker, 52, were killed in a car crash on March 30, 2019. The couple were on their way home from the Cleveland International Film Festival and had taken a ride from Uber driver David Caraballo. Sanford D. Doss Jr. pleaded no contest in August on multiple charges related to the crash and was sentenced up to 19½ years in prison. Doss was accused of running a red light and driving while intoxicated after his rented Chevrolet Silverado collided with Caraballo's Nissan Altima at the intersection of Warrensville Center and South Woodland roads.
Beachwood High School held a memorial service following Gugick's death, and students and faculty recounted stories of Gugick's kindness, his humor and his practical jokes.
E.J. Bocon remembers meeting Gugick at BrickFest in Washington, D.C., in 2007.
Bocon was a college student and Gugick was a math teacher, who was displaying LEGO creations he designed and built at the LEGO show.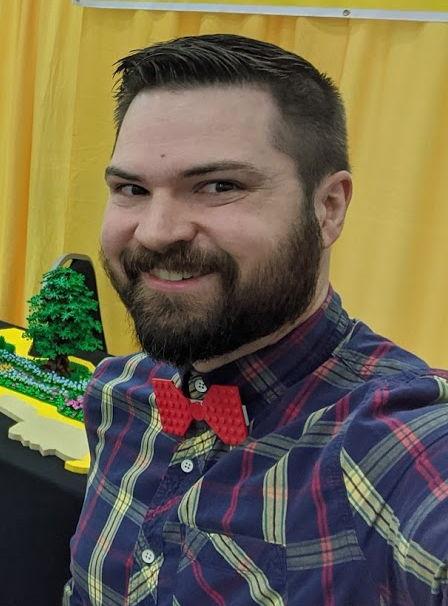 "We talked kind of briefly, but I didn't spend a lot of time talking with him that first show we were at," said Bocon, who lives in Kent and is a professional LEGO artist.
Fast forward to 2011.
"The LEGO store opened up (at Beachwood Place) and they reached out to local adult LEGO fans, and so Arthur and I were some of the people who they asked to come and help, like, welcome in the new store."
The two helped build a creation at the store that day – and with others at the event formed the Northeast Ohio Lego User Group.
"It was just a really great atmosphere for sharing ideas, sharing time, sharing a love of LEGO," Bocon said. "And that's one of the things about Arthur. He was always very friendly and open, and, you know, he was kind of quirky but definitely had a big heart and loved to share his interest with others."
Gugick and Bocon occasionally traveled together for LEGO events. Once the two traveled to lead activities at a Connecticut bar mitzvah. Another time, they went to New York City.
"He grew up in New York City," Bocon said. "So we went into the city once and he showed me, like, where his dorm room was, where he went to school, and walking through the city. I grew up in the country so it was really different for me."
Gugick told stories, and sometimes, Bocon noticed, the details changed in the retelling.
"He would say the details don't matter," Bocon recalled. "It's the heart of the story that matters."
The Feb. 23 event will feature Gugick's LEGO creations, as well as Bocon's and the work of other members of the Northeast Ohio Lego User Group.
Gugick's family will attend, and children and adults are encouraged to take part in creating a mosaic that will include a portrait of Gugick and highlights his interests.
Once that mosaic creation is finished, it will travel to different Beachwood schools as a way for students to remember Gugick and his contributions and creations.
Funds from the event will go towards the Beachwood Schools Foundation's overhead costs.
The foundation administers more than 26 scholarships, and this year, will name the first Arthur S. Gugick Memorial Scholarship winner in the spring.
It will go to a student who is creative and thinks out of the box, said Lauren Raff, who is on the Beachwood Schools Foundation board and is co-chairing the event.
"Art Gugick's family will be there," said Shana Wallenstein, co-chair of the event and Beachwood Schools Foundation board member. "They will be bringing some of the pieces that he has."
The event will also include LEGO art projects for children, open LEGO play, Beachwood schools LEGO robotics demonstrations, decorating LEGO cookies, LEGO challenges, LEGO movies, a photo booth, music, food and a raffle.