Most people only have the opportunity to live one lifetime.
For Holocaust survivor Leon Shear, who died Sept. 10, 2021, at age 94, a second chance at life was granted following his liberation a week into a death march on May 3, 1945, after surviving five concentration camps during the Holocaust.
His daughter, Betty Ruth Shear, of Lyndhurst, said her father didn't speak about those experiences until she was in her late teens. Before then, and after telling his story, he was just a "caring and kind" father, husband, brother, uncle and friend.
"He was my best friend," Betty Ruth Shear told the Cleveland Jewish News Sept. 23. "He was so kind to everyone. He was good to me, and so, so, supportive. I had problems in my life, and he was so supportive of me."
Betty Ruth Shear said she was diagnosed with bipolar disorder when she was 19 years old, but her father was always there to be a central member of her support system as she was in and out of hospitals. She wrote a book about her experiences with the disorder, "Full Circle: My Success Story living with Bipolar Disease," in which her father was interviewed.
"That support showed a true sign of him as a person, that he would never give up on his child," she said.
Born Feb. 15, 1927, in Bedzin, Poland, Shear was exposed to the horrors of the Nazi regime from a young age, as an unpaid worker in the building that housed the Gestapo and German police in his hometown of Bendin, or Bedzin, in Silesia.
"He never spoke about those experiences with us, not until we were young adults," Betty Ruth Shear said. "I was 19 when he first confided in me about the Holocaust. He felt that he didn't want to tell us the stuff that happened to him as a kid growing up because he didn't see that as being something beneficial for us growing up."
Upon his liberation, Shear spoke with a U.S. Army captain who spoke fluent German, according to a January 2020 CJN interview ahead of the 75th anniversary of the liberation of Auschwitz.
"When I was liberated, I saw that captain and he spoke fluent German to me and I says, 'No more war. No more killing.' He says, 'Never.' He was wrong," he told the CJN. "There is war. There is more killing. There is more hate. … It's up to you to make a better life with a better understanding of life."
But Shear, who lived in Beachwood and attended Green Road Synagogue, didn't let the horrors of his past become the only chapter in his story. He went on to work in the tool and die industry in Pittsburgh, and after 19 years, he was later in the washer and dryer business, Betty Ruth Shear said.
As he didn't get a chance to celebrate his bar mitzvah since the war started when he was 12, Shear was surprised with a mile-high bar mitzvah ceremony among the Friends of the Israel Defense Forces and IDF members in April 2018 at age 91.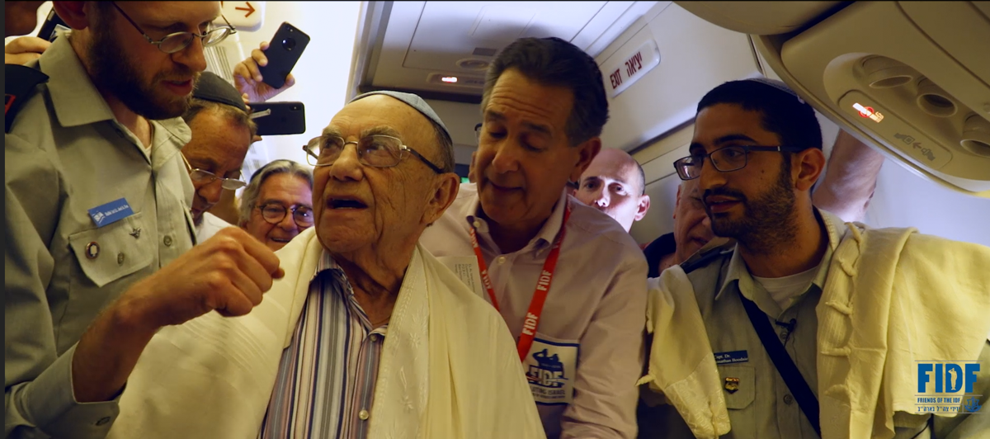 In a 2018 interview with the CJN, he said he wasn't aware of what was going to happen on the plane with several IDF soldiers, but could tell something exciting was going to occur.
"I said to my son, Howard, to have the camera ready because I did not know what was going to happen, whether they were going to push me out the window or what," Shear said, laughing, during the 2018 interview. "He says, 'OK, what's going on?' I said I got a feeling something's going on."
He said he was then called to read the Torah and was later carried off the plane on a chair by the IDF soldiers.
"His bar mitzvah was a big honor for him," Betty Ruth Shear said. "He was picked as the Holocaust representative to go to Israel and Poland, and talk to 150 IDF soldiers. They then surprised him with that surprise bar mitzvah on the plane from Poland to Israel. He was so ecstatic about it. We were so proud."
Shear was also a devoted family man, married to his wife, Helen, for 71 years at his passing. His daughter said he never took any moment of his life for granted, determined to live life to the fullest.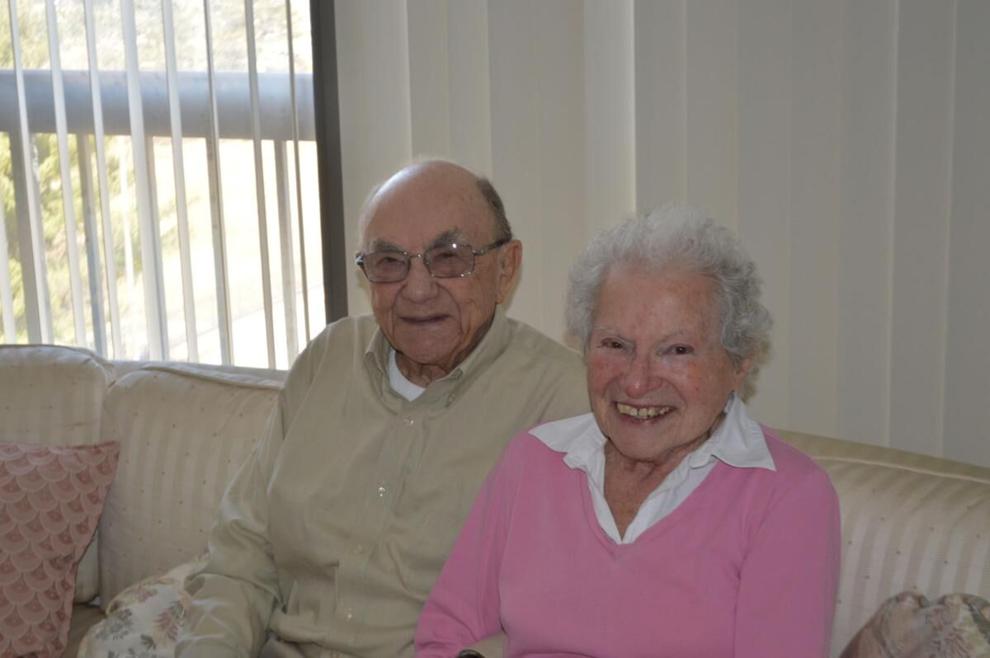 "He always said life was good," she said. "And he made sure it was that way. He enjoyed his family and his life. He lived each moment to the fullest."
As for his lasting legacy, Betty Ruth Shear said that was simple.
"He wouldn't want us to hate," she said. "We shouldn't discriminate or be bigots. That is his legacy."
In addition to his wife, Shear is survived by his children, Belinda (Jaye) Schlachet, Betty Ruth Shear, Marsha Shear and Howard (Michelle) Shear; grandchildren, Jeremy (Michelle), Sara (Brandon), Gabrielle (Rex), Janine and Brandon; and six great-grandchildren. He was also the brother of Samuel (Belle) Shear.
Services were held on Sept. 12 at Zion Memorial Park in the Green Road Synagogue section. Contributions are suggested to the Ohio FIDF or Green Road Synagogue.