Prominent Jewish residents of Bratenahl Place are not mere occupants of the resort-style condominium complex on Cleveland's lakefront, they're adoring fans. They like the views of Lake Erie. 
They also like how the two towers of Bratenahl Place afford both community and privacy – how Bratenahl Place is a world apart. One Bratenahl Place is 15 stories. 2 Bratenahl Place 16 stories. The respective numbers of condos are 178 and 76.
Bratenahl Place, which began celebrating its 50th anniversary last December with a black-tie gala, concludes the festivities with a show of photographs by residents Oct. 20-22.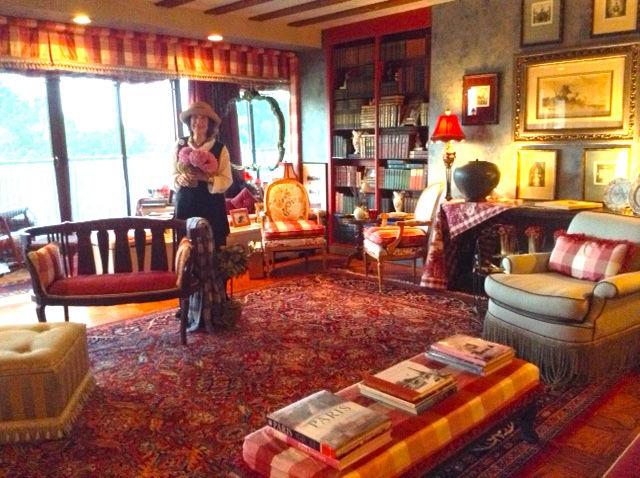 Pamela Barron, a retired marketing director for a Fortune 600 company who now sells wallpaper online, moved from Cleveland Heights into a three-bedroom, 2,100-square-foot unit at 2 Bratenahl Place 13 years ago. 
"I had been living in a large multi-story home requiring a lot of constant upkeep and maintenance and I was ready to simplify my life and devote more time to travel," she said. "Bratenahl Place was the perfect solution: one-story living, with all services covered in monthly maintenance fees, package delivery, held mail, and a secure gated community." 
Like fellow residents Anita Gray, Christopher Axelrod and Harlan Diamond, Barron values Bratenahl Place for its proximity to downtown and amenities like a pool, clay tennis courts and a fire pit in a "serene, 18-acre environment" awash with natural attractions. Barron said she "does something" to refresh her condo every year. 
"The concrete construction results in the absence of load-bearing walls allowing for maximum customization of living space," she said. "I have torn down walls, redone the kitchen, renovated the bathrooms, converted closet space to office space. One resident took a three-bedroom unit and converted it to one lavish, large, master bedroom suite with luxurious marble-clad his and hers bathrooms."
Gray has remodeled her unit at 1 Bratenahl once, which was quite enough.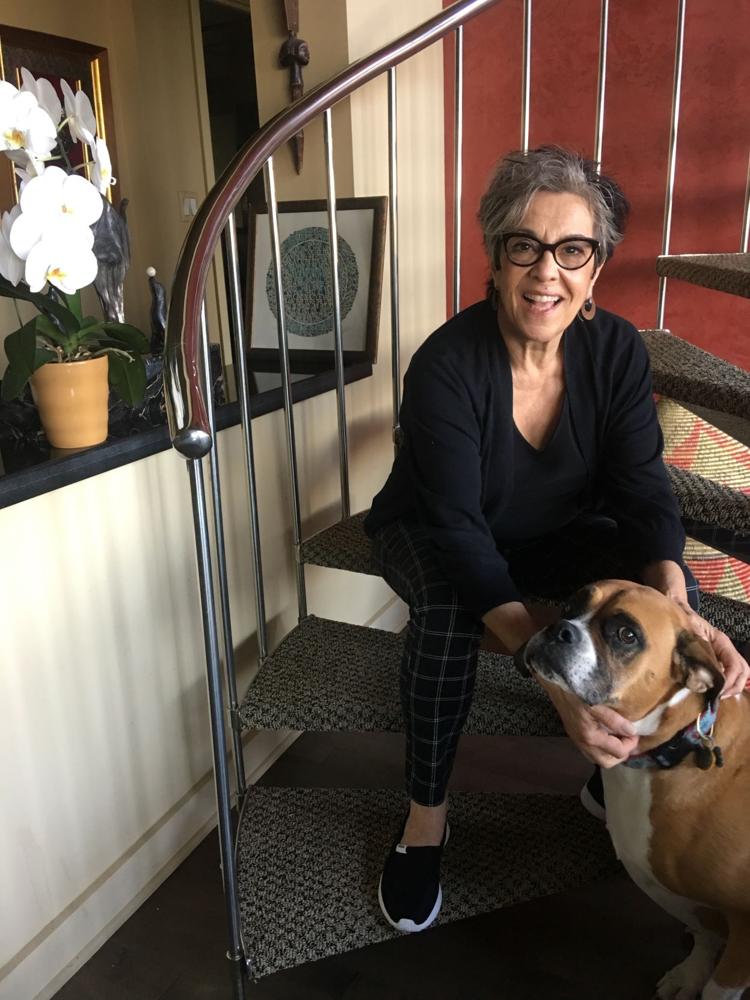 "I love the beauty that surrounds us, the walkable trails, tennis, swimming, the fire pit, the picnic grounds," said Gray, executive director of the Ohio, Kentucky/Allegheny office of the Anti-Defamation League. "It's a great place to walk, talk and mingle. And I live over a bar – how much better does that get? There is always someone to dine with at the restaurant or have a drink with if you feel like company. And I live in a bird sanctuary."
Gray cited "a small community of Jews" at Bratenahl Place, noting "we used to have an open Seder, but the couple who sponsored it retired from that particular duty." Gray said she misses that.
 Barron, meanwhile, hosts an annual Chanukah party and Passover Seder, inviting "as many Bratenahl Place residents as possible."
Gray moved into Bratenahl Place in 2005 after living in Shaker Heights for some 20 years. After attending three funerals in one day, she decided to take a year off, dedicating part of it to overcoming her fear of skiing. That led to purchasing a condo in Colorado, which in turn made her realize "how easy life is without a house." At that point, she sold her Shaker Heights home.
"I wanted mountains out there (in Colorado) and water here for quality of life," she said.
Besides having in common ownership of a Bratenahl Place condo, Gray and 1 Bratenahl Place friend Axelrod share a taste for stylistic flamboyance. Axelrod, an emcee and auctioneer who goes by the handle "Peacock," said Bratenahl Place is "a very social and diverse community. As an extrovert entertainer, I enjoy people and events. We have both public and private social events and a warm and welcoming environment that builds lasting relationships."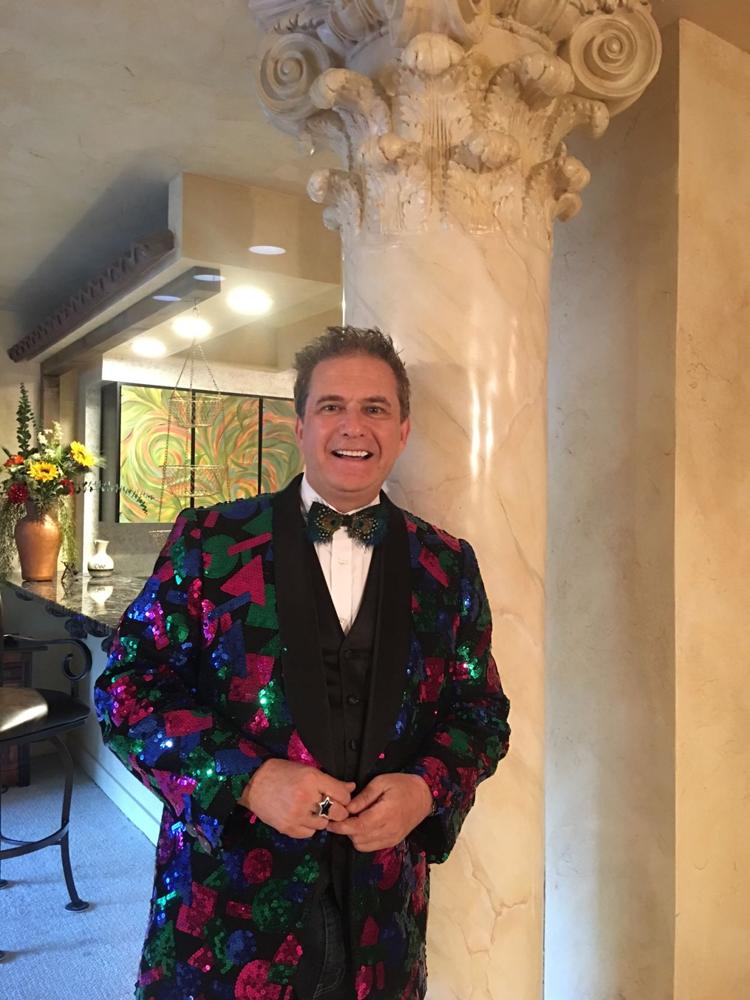 Axelrod, who said he owns the world's largest collection of custom-made "formal jackets all done in eye-popping themes to augment events," enjoys his neighbors "and we all know one another's lifestyles so we are observant of each other's welfare. There are so many caring and kind residents here. It really is like family."
Another resident of Bratenahl Place is Harlan Diamond, CEO of Executive Caterers at Landerhaven in Mayfield Heights. He lived in 1 Bratenahl Place for 26 years, moving to 2 Bratenahl Place 11 years ago.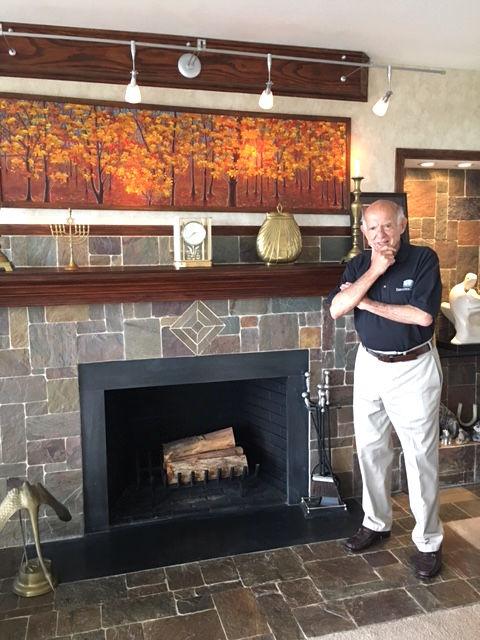 His first exposure to the complex came when he catered for "a friend's daughter's wedding and was so taken with the property that I wanted to move here," he said. But he had to wait for a unit – previously owned by the chairman of Higbee Co. – to open up. It did. The fact that there "was a bar in the building meant I didn't have to worry about drinking and driving," he said. Besides, Bratenahl Place is pet-friendly (Diamond's recently deceased Irish wolfhound, Connor, was a fixture at Executive Caterers).
What makes Bratenahl Place special to Diamond are the "lake, grounds, exercise room, restaurant, and a location far enough from work that I'm not tempted to return to the office after hours," he said.
"Drive through the security gate and you're driving into another world."
---
Carlo Wolff is a freelance writer from South Euclid.