Each year, before the 10 finalists deliver their essays before an audience of 600 in the annual Stop the Hate essay contest, they receive one-on-one coaching from none other than Milton Maltz, who made his fortune in radio and whose museum sponsors the scholarship contest.
A few days later, during the awards ceremony, Maltz, co-founder of the Maltz Museum of Jewish Heritage in Beachwood, introduces the students on stage and asks each a question designed for them.
"What Mr. Maltz is working with the kids on is really presentation skills," said Dahlia Fisher, director of external relations for the Maltz Museum of Jewish Heritage. "He knows that no one would have gotten there if their essays weren't amazing."
This information was imparted as part of the Sept. 11 launch of the Maltz Museum of Jewish Heritage's 12th annual Stop the Hate Essay Contest. Some 98 people, most of them students, gathered for pizza and an hour-long presentation that touched on guidelines of the essays and its theme of confronting discrimination and bullying through action.
The contest awards prizes totaling $100,000 in student scholarships, awards and anti-bias education grants to schools.
This year's contest honors the memory of Leonard Bernstein, who said, "This will be our reply to violence: to make music more intensely, more devotedly than ever before."
Students have until January to submit their entries, which will first be read blind by three of a fleet of 400 volunteer judges from across the country. The 10 finalists who are 11th and 12th graders, read their essays publicly. Their entries are judged on the spot by 10 judges in the audience.
Kennon Walton, who was the second runner-up in the 2019 contest, said having time with Maltz prior to publicly delivering his essay helped him.
"He was extremely nice, but he was very honest," said Kennon, a South Euclid resident and student at University School in Hunting Valley.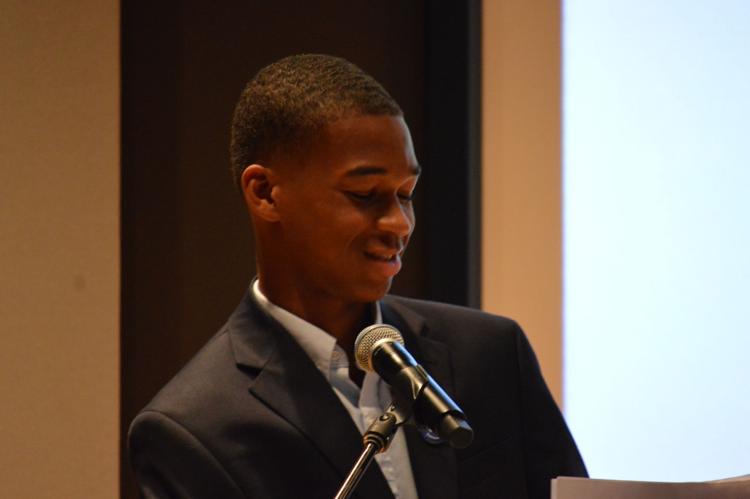 Walton had his own bit of advice for the students gathered at the launch.
"If you start writing the essay, don't procrastinate," he said. "Write it as early as possible. Ask somebody to proofread it because that's a great idea. You don't know your mistakes, somebody else may realize them."
Walton read his winning essay to the group. In it, he told how his uncle was killed as a result of police brutality, and he later decided to confront the issue using "cordial conversation."
Paige Zenovic, a teacher at Mayfield High School in Mayfield, said she required each of her honors English students to submit an essay. Three of them placed in the top of the grade level.
She said she first learned of the contest when she was introduced to Ben Becker, manager of public programs for the Maltz Museum of Jewish Heritage, who spoke about the contest at her school.
"I was particularly moved by the ability for students to actually use their voice for positive change," she said. "This essay really aligned with one of our major goals in honors English and other English classes as well."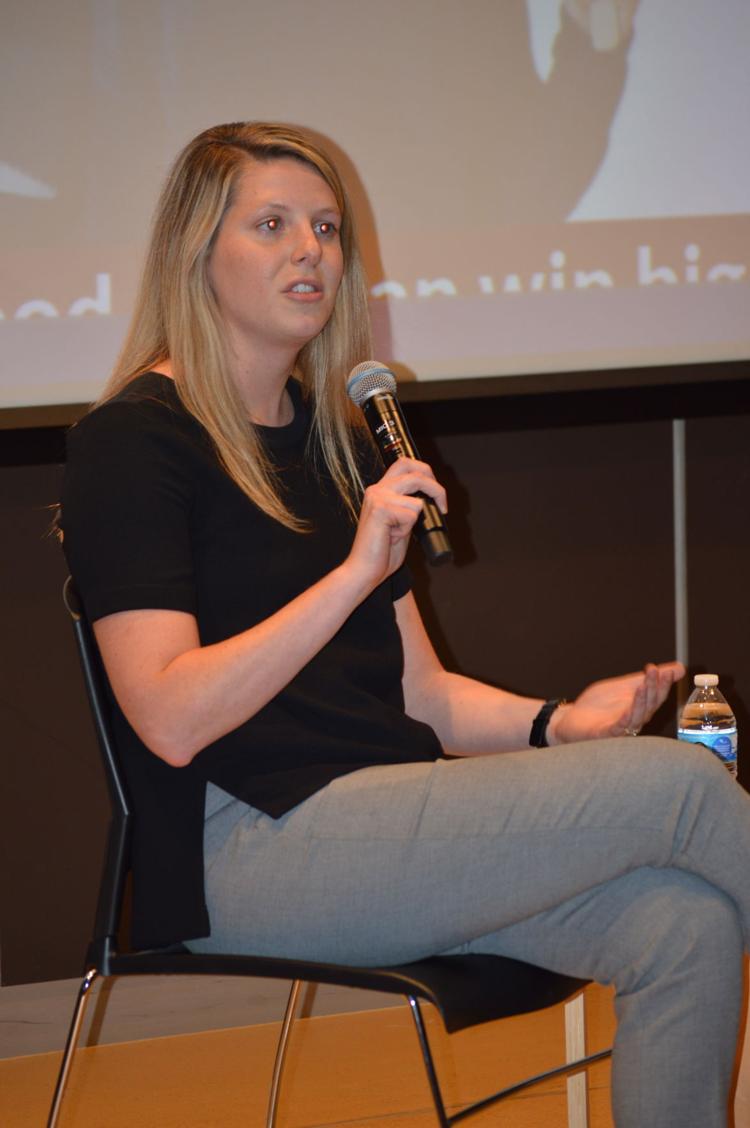 Fisher told the students to trust their own voices in writing essays about their experience as upstanders.
She also said that this year, for the first time, every student who submits an essay will be invited to a Stop the Hate Summit, a one-day conference at Cuyahoga Community College Eastern campus in Highland Hills, where they will get training and resources on diversity and inclusion.
"We don't ever want anyone to give up on being an upstander," she said. "Please join us on this effort and join us on April 26 as well."