The lawyer for a Cleveland man who was shot by a Beachwood police officer at Beachwood Place on June 27, 2019, during a shoplifting incident filed a demand letter to the officer, seeking $350,000 to resolve the matter between his client and the since fired police officer.
The Cleveland Jewish News obtained the two-page demand letter through a public records request to the city of Beachwood March 30, regarding the actions of officer Blake Rogers, who was terminated Feb. 22, following a more than yearlong criminal investigation and internal review of the shooting.
Rogers has appealed his termination through the Fraternal Order of Police/Ohio Labor Council. Since the day of the shooting, he was on paid administrative leave, receiving his salary of $92,206.40 plus benefits, per police department procedure.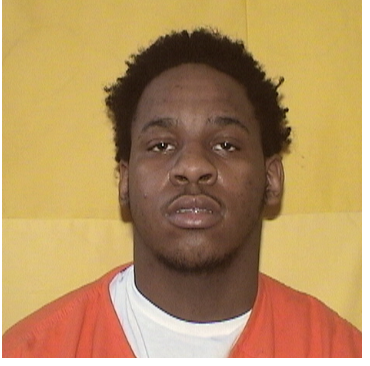 The demand letter was filed on March 12 on behalf of Jaquan Jones by Marcus Sidoti of Friedman Gilbert & Gerhardstein in Cleveland. It was addressed to Michael E. Cicero, who practices at Nicola, Gudbranson & Cooper in Cleveland.
Cicero told the CJN March 30 that he was assigned by the Northern Ohio Risk Management Association, a self-insurance pool to which Beachwood belongs, to represent Rogers. The request was made to fulfill Beachwood's obligation under the Ohio Revised Code to provide Rogers with legal counsel, Cicero said. In addition, Cicero said Beachwood's labor attorney, John T. McLandrich, had a conflict of interest in the case.
"Accordingly, our demand to resolve all claims is $350,000," Sidoti wrote. "If you want to engage a mediator, we can explore that option. I look forward to your response."
Cicero, who is a legal adviser to NORMA, said he had no comment on Sidoti's letter, which he characterized as a "confidential demand" that is being reviewed by the insurance carrier.
Sidoti said he opened his letter from a posture of negotiation.
"Although we have not filed a complaint in this case, it seems fitting to explore the potential for an early settlement before both sides incur costly litigation, expert expenses and fees," Sidoti wrote. "Although formal discovery has not been exchanged, we are both in possession of the pertinent investigative materials, video surveillance, police reports, employment file of officer Rogers and the internal affairs investigation that led to his termination. I do not believe there are any other notable materials outstanding that would hinder an intelligible conversation regarding settlement. Our sense is that the factual disputes, legal posture and damages are straightforward, and clear enough to warrant an effort to resolve the case.
"First, your client has provided several different accounts in an attempt to justify firing two shots into a vehicle being driven by a nineteen (19)-year-old African American teenager for stealing a baseball hat."
Sidoti also wrote, "The scene photos show two bullet holes in the driver's side window and in the interior of the vehicle consistent with the wounds in the shoulder and hip area of (Jones)."
At the time of the incident, Jones was suspected of stealing a $59 hat from Dillard's and attempted to flee Beachwood Place in a stolen car. During the incident, Jones ran over Rogers' foot. Jones was apprehended nearly one month later on July 25 in an unrelated narcotics arrest in Cleveland. Jones was convicted and sentenced for attempted felonious assault and other charges related to the Beachwood Place incident. He is serving a 12- to 16-year state prison sentence at Ross Correctional Institution in Chillicothe and will be eligible for parole on April 17, 2030.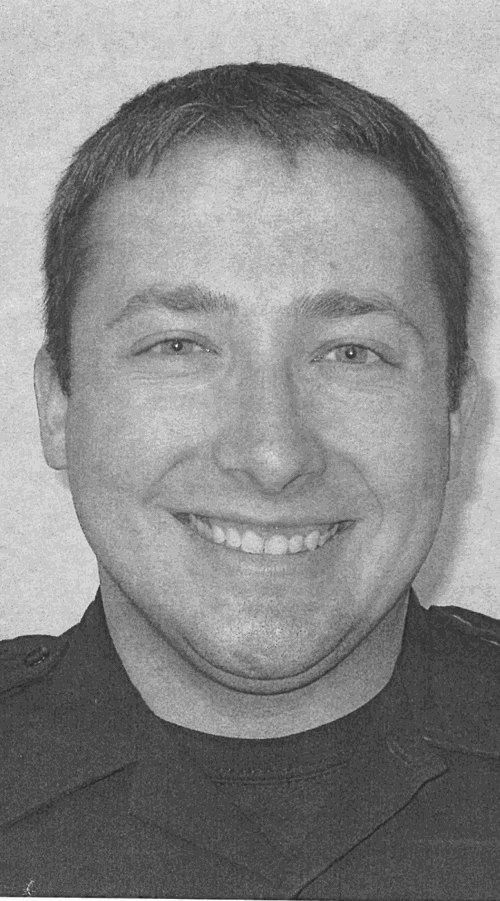 "The departmental files kept on officer Rogers along with assessments conducted by his supervisors in the Personnel Early Warning System materials note several training and policy alarms related to his inability to conduct himself properly," Sidoti wrote.
Sidoti quoted from Rogers' personnel files, including Rogers "taking it personal when the bad guy gets away," and "a pattern of policy violations and unsafe behavior," and "behavior that may be a careless disregard for policy or he could be experiencing 'tunnel vision' while engaged in stressful/emergency type calls."
Sidoti also wrote, "Luckily, Mr. Jones was not killed by the reckless and unjustified conduct of your client, but the experience left a teenager emotionally traumatized and fearful."
A Cuyahoga County grand jury on
Oct. 8, 2020 returned a no bill against Rogers in the shooting.
Rogers and his wife, Jacalyn, filed a lawsuit Oct. 12, 2020, against the city of Beachwood and city officials partly as a result of the time it took to investigate the shooting. Rogers also alleged retaliation in the lawsuit filed by Kevin M. Gross of Zipkin Whiting Co. LPA in Beachwood. It originated in Cuyahoga County Court of Common Pleas and moved to U.S. District Court Nov. 16.
McLandrich and Terence L. Williams, both of Mazanec, Raskin & Ryder Co., of Solon are representing Beachwood in that case.
Beachwood Mayor Martin S. Horwitz referred all comment regarding the case to Beachwood City Law Director Diane A. Calta.
"I do not comment on pending or potential litigation," Calta wrote the CJN in a March 31 email. "Further, Mike Cicero is handling this matter. I am not."
Horwitz told the CJN that the city's financial responsibility to pay Cicero is limited to a $2,500 deductible.
Sidoti emailed a statement to the CJN March 31.
"No one is safe when officers fire their guns at children who commit petty crimes," Sidoti wrote. "Beachwood knew Rogers was dangerous. His supervisors identified his problematic behavior and his blatant disregard for the policies of the police department, but they did nothing to stop him.
"Beachwood put the entire community at risk when they allowed Rogers to continue to police the streets. When Rogers shot at Jaquan, he not only threatened Jaquan's life, but also put every person in that parking lot in danger. Beachwood needs to take responsibility for their failure to protect both Jaquan and the community at large."