After transforming its gymnasium and middle school wing, the Joseph and Florence Mandel Jewish Day School in Beachwood will begin its third phase of construction in April, renovating its façade, lobby, multimedia center/library and building a new computer lab and parents lounge.
More than $7.5 million of the $15 million, four-phase project has been raised, according to a news release. Improving security at the school also will be past of the renovation. 
"The response has been overwhelming – from our current parents, from the parents of our alumni and from the community at large," said Jerry Isaak-Shapiro, Mandel JDS head of school. "Cleveland's Jewish community is legendary for its generosity, and for its support for Jewish education. We're honored that so many have given us this vote of confidence, and we're excited to be able to provide true state-of-the-art facilities to our students. Our vision has always been to create a building where the excellence of the physical facility matches the excellence of the education that takes place within it."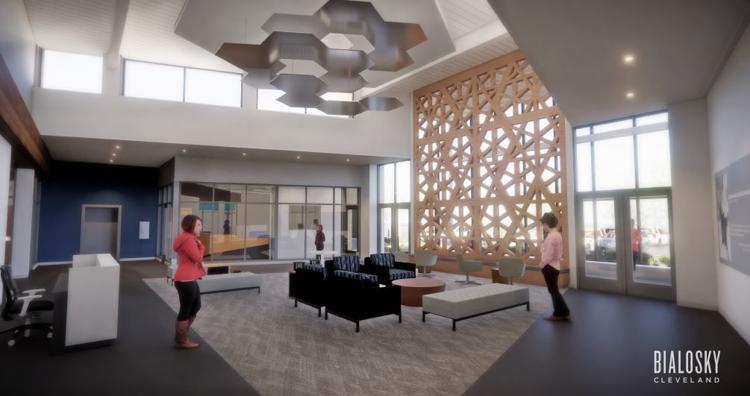 The fourth phase will include new classrooms for the lower school. Bialosky Cleveland designed each phase of the renovation, while John G. Johnson has spearheaded construction, according to the release.
---
Related content: