On Nov. 18, the first words Barry Henkin spoke to Sherry Gavanditti when he saw her during work at Menorah Park in Beachwood were not "Good morning" or "How are you?"
It was "Reba's coming to Ohio and I want to go meet her and I can't wait. Do you think you can get me in to her concert?"
The content of this new greeting didn't surprise Gavanditti, Menorah Park's communications specialist, who, as with everyone who spoke to him for at least a few minutes, knew of his infatuation with country superstar and actress Reba McEntire. In fact, when she first met him 13 years ago, McEntire "had to have been the third thing out of his mouth."
"He didn't even take a breath," Gavanditti said. "It was just this long stream of excited sentences, all in one. I don't even know how he found out about her concert, but he keeps up on these things."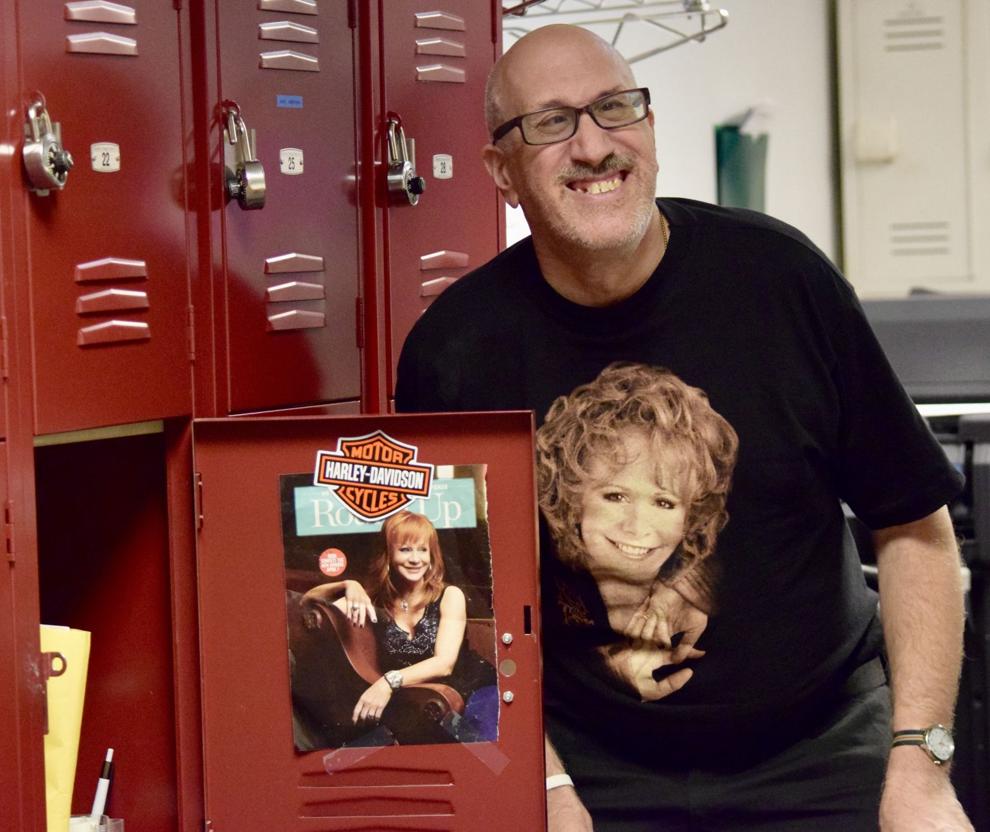 Henkin, 58, who has worked at Menorah Park for nearly 40 years and is a patient transporter, is a McEntire superfan. From her music to TV and film appearances, Henkin loves everything the 64-year-old star does. He owns 22 of her CDs, makes sure to watch reruns of her 2001 to 2007 TV sitcom, "Reba," when he can, has seen her in concert three times and has a picture of her in his locker he'll say good morning to and hope she's having a good day.
To the University Heights resident who refuses to let his Asperger's diagnosis prevent him from living a normal life, McEntire's music is an escape for him and reminds him the world is a good place.
"Her music inspires me since I've been a fan July 1991, and it made me the person I am and the person I want to be," Henkin said. "Her music is unbelievable. Just listening to it, because if I'm feeling sad, I say, 'Well, I have to listen to some Reba songs.'"
His favorite song of hers is "Till You Love Me" because it reminds him of the family no longer with him.
"It makes me happy to hear that song 'cause one of the verses in it is 'And there are stars in the heavens,' and I'll look up in the heavens and I feel like my mom, my dad and my sisters are looking out for me and watching out for me," he said.
Menorah Park staff immediately seized the opportunity to get Henkin meet-and-greet tickets, and Menorah Park CEO Jim Newbrough jumped at the chance to pay for his ticket, but community members Peter Meisel and Terri Kline donated the required $1,000 to purchase the VIP ticket. However, after seven hours of trying to access Ticketmaster, no VIP tickets remained. After a brief panic session and telephone call to the Belkin family, Menorah Park had scored two VIP meet-and-greet tickets so Gavanditti could take him to the concert.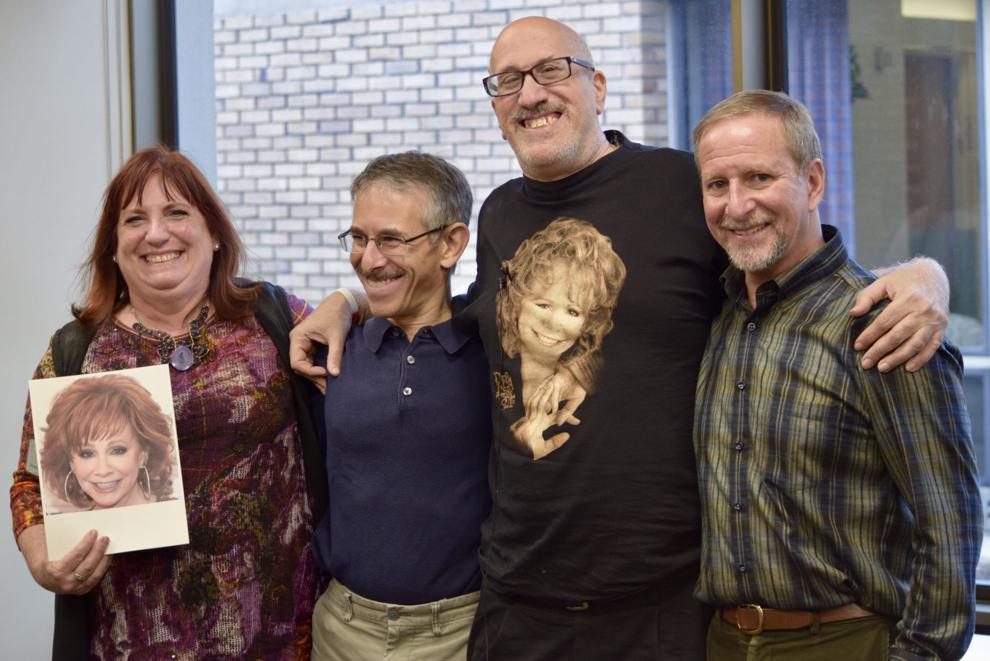 And so, to thank Henkin for his years of hard work and ability to always be a friend, Menorah Park surprised Henkin Dec. 11 with the ticket to McEntire's March 28, 2020, concert at the Huntington Center in Toledo.
"We wanted to reward him and his lifelong dream to come true, because he makes an impact every day," Gavanditti said. "He brings his own heart and soul to his job. He feels what others feel; he remembers what they say; he makes them each feel special and individual. He helps people at Menorah Park who are our residents and clients feel like they're part of a family because Barry is part of the family.
"We have a D.R.E.A.M Team here, so it falls into our feelings that you should never give up on your dreams because dreams can come true. You have to make them known and have faith. If there's a will and a way, we'll make it happen."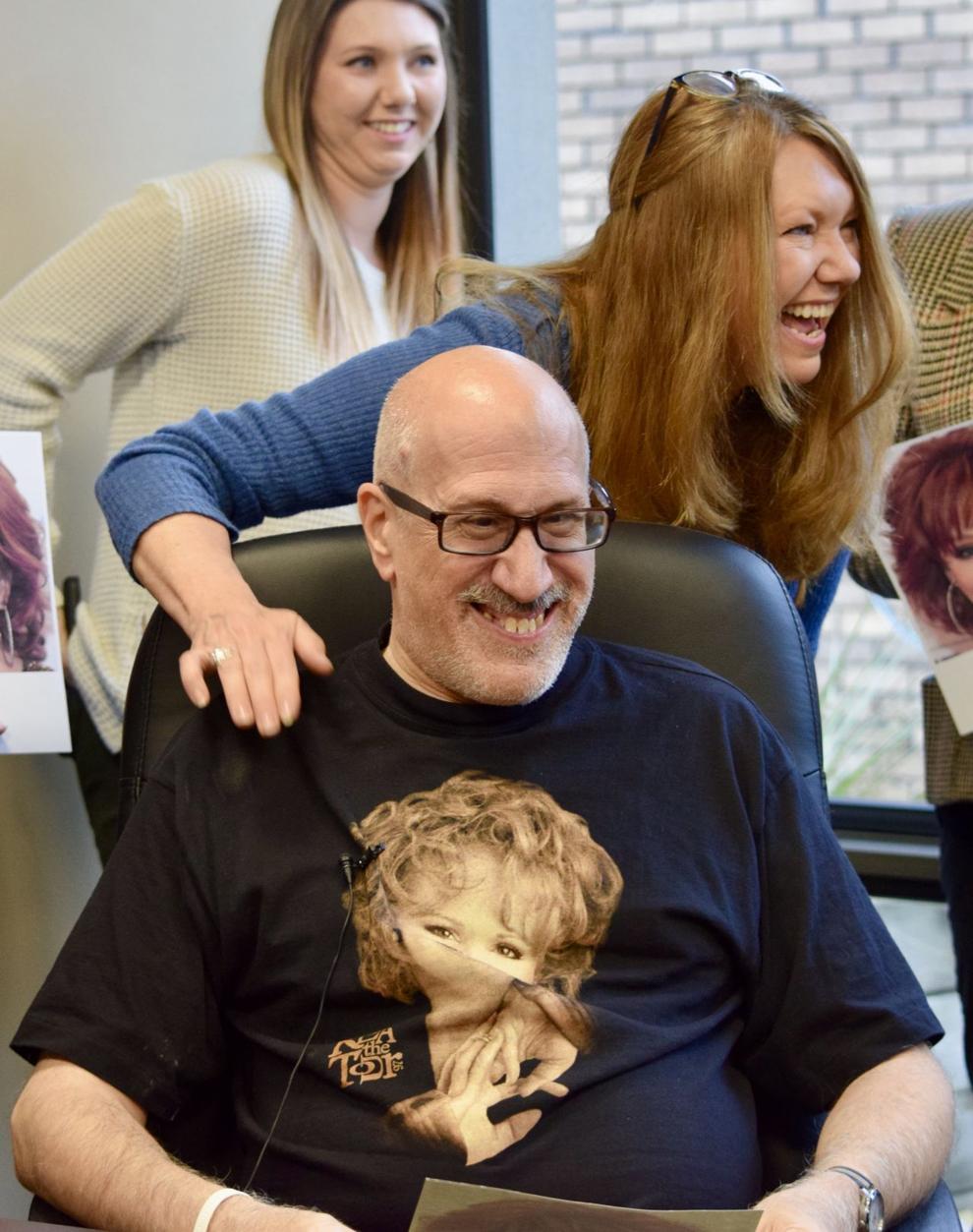 Under the guise he was asked to come to the boardroom to film a happy birthday greeting for McEntire – whose birthday is the same day as the concert – Henkin turned around to find Menorah Park staff, board and community members holding up photos of McEntire's face after Newbrough informed him that he'd be going to McEntire's concert.
And just like the title of McEntire's 1979 sophomore studio album, the realization that he'd be meeting his icon felt like it was "Out of a Dream."
"I'm ecstatic," Henkin said. "My dream is to meet her, get a photo with her and get her autograph. This is great, and I'm so excited. I feel like I have a very supportive family here at Menorah Park."
With a smile that wouldn't leave his face and an announcement that he'd already planned the outfit he'd wear (black pants, cowboy hat and the black McEntire shirt he was currently wearing that he got from her concert in 1994), Henkin had successfully been surprised, and he couldn't wait to fulfill his dream.
For the group of people gathered for the surprise, a sense of ease spread as they knew they'd no longer have to keep the concert a secret and could go on as normal with the nicknamed "mayor of Menorah Park."
"Barry is the heart of Menorah Park," Newbrough said. "He's so important here and he knows everybody here. This is something Barry has wanted to do for such a long time and he's put a smile on so many people's faces here, so we wanted to put a smile on his face. We wanted to capture that, really surprise him and have a bunch of people that are important to him there. This was Barry's dream, and there's no age limit on dreams."