Cleveland Heights City Council has approved a $42 million expansion of MetroHealth Cleveland Heights Medical Center.
MetroHealth opened at 10 Severance Circle in February 2016. In November 2020, it announced plans to add a 100-bed, 79,000-square-foot addition, focused on behavioral health.
Prior to the March 24 vote, Council President Jason Stein read a letter he received from MetroHealth President and CEO Dr. Akram Boutros.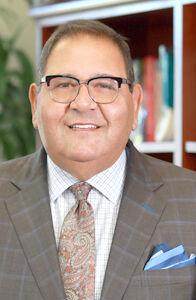 Boutros said immediate approval of the addition was necessary to meet MetroHealth's timetable of opening the behavioral health hospital in October 2022, concurrent with the expansion of its main campus in Cleveland.
"Simply put, we need a decision at Wednesday's meeting. We are on a very tight schedule," Boutros wrote. "If work in Cleveland Heights does not begin immediately, we will likely miss that (October 2022) deadline and that would be tragic for our patients in the entire Cuyahoga County community."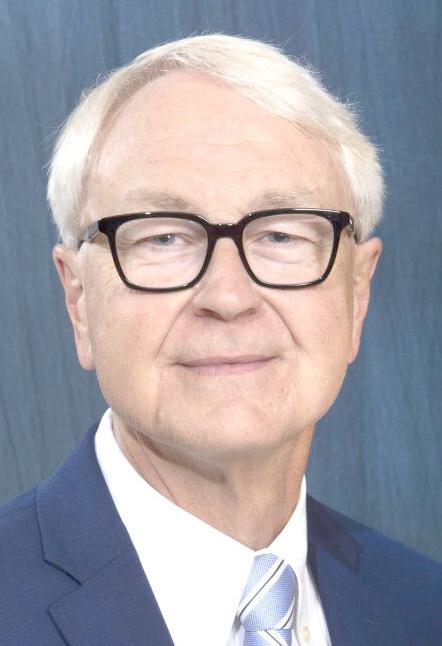 The meeting, which lasted nearly 2½ hours, included a presentation by Joseph Frolik, MetroHealth's senior vice president.
The $42 million project is anticipated to add 155 jobs in the first year, increasing to 225 jobs by the fifth year, with an approximate payroll of $15 million a year, said Frolik, adding $340,000 in tax revenue for the city annually.
Much of the meeting was taken up with reading aloud more than 100 electronic comments received regarding the project, many of them critical of removing trees on the site.
Frolik said there will be 660 feet of wooded area between the MetroHealth campus and the nearest homes, after the hospital cuts trees on 0.73 acres to put in a parking lot.
"If we could do this project without taking a single tree, we would," Frolik told city council, adding MetroHealth reduced the size of its parking lot to preserve trees. "Understand that most of the wooded area is being taken for the ambulance route."
In addition, Frolik said MetroHealth will replace all trees cut with new ones in accordance with city guidelines, probably between 50 and 60, "but whatever it is, that's what we'll plan and maintain." He said MetroHealth will plant pollinator gardens on the site as well.
Eric Zamft, city planning director, gave an overview of the review process, including reading aloud 12 conditions placed on the applicant and referring to a variance for parking.
Councilman Michael N. Ungar made a motion to approve Resolution 28. Councilwoman Melody Joy Hart seconded the motion. She sought an amendment to require MetroHealth to "actively investigate parking alternatives ... that could preserve the trees adjacent to the buffer zone."
The amendment passed unanimously.
Councilman Kahlil Seren read a statement.
"I want this project to move forward. I believe in this project. I think it could be the beginning of a dynamic re-envisioning of Severance as a whole," Seren said, adding that the process deviates from usual order. "If Cleveland Heights residents are to be asked to sacrifice their values to the benefit of this project, we owe it to the people to consider all reasonable options to minimize that sacrifice. Any additional time, considering the consequences of the present design, may be characterized as an unreasonable delay of this project."
Seren said the parking lot is larger than necessary and requested the council delay its vote to allow MetroHealth to submit plans for a smaller parking lot, "and a not insignificant number of trees would be spared."
His motion to delay discussion until April 5 died for lack of a second.
"I don't understand the haste with which we are pursuing this," he said.
Ungar refuted Seren's statements delineating the city studies and city bodies, which recommended approval.
"There are a ton of conditions that accompanied that planning commission recommendation," said Ungar, adding he doesn't advocate cutting trees unnecessarily. "This is a terrific opportunity for our community. ...
I think that MetroHealth could have gone to any community in Northeast Ohio."
City council voted 5-1 to approve the plan, in a special council meeting that lasted nearly two and a half hours, with Seren opposing the plan.
"I think this project is desperately needed and I feel terrible that I can't vote yes on it," Seren said as he cast his vote.

In the city's news release announcing the vote, Stein said, "This opportunity will provide much needed services to our community while also improving our local economy. MetroHealth has been a good community partner and we are pleased that they decided to invest in Cleveland Heights. They have acted responsibly by seeking out and holding group and individual conversations with neighbors and concerned residents."
Boutros also made a statement.
"By making this critical investment at our Cleveland Heights campus, MetroHealth will be able to address one of our community's biggest problems – the shortage of beds for acute mental health and addiction disease treatment. This expansion will enable us to give more patients the care they deserve, save lives and make our neighborhoods safer," Boutros stated. "We appreciate the support we have received from city leaders and residents of Cleveland Heights, and we will continue to work with them to build and run what I promise will be an outstanding asset for the city and all the people of Cuyahoga County."