MetroHealth is recreating itself and its neighborhood by way of a $946 million project that started in 2015 and is expected to end in 2023.
The so-called campus transformation was unveiled in 2014 and will result in the demolition of the medical center's iconic twin towers and most of the existing hospital. The area where the hospital stands will be replaced by green space.
A 12-acre parcel on West 25th Street will become a park, part of 25 acres of total green space on the campus.
MetroHealth's campus straddles Cleveland's Tremont and Clark-Fulton neighborhoods on the city's west side. As part of the plan to share in the revitalization of the area, the hospital intends to create affordable and market-rate housing nearby as part of perhaps the most innovative piece of the project: a hospital-led EcoDistrict.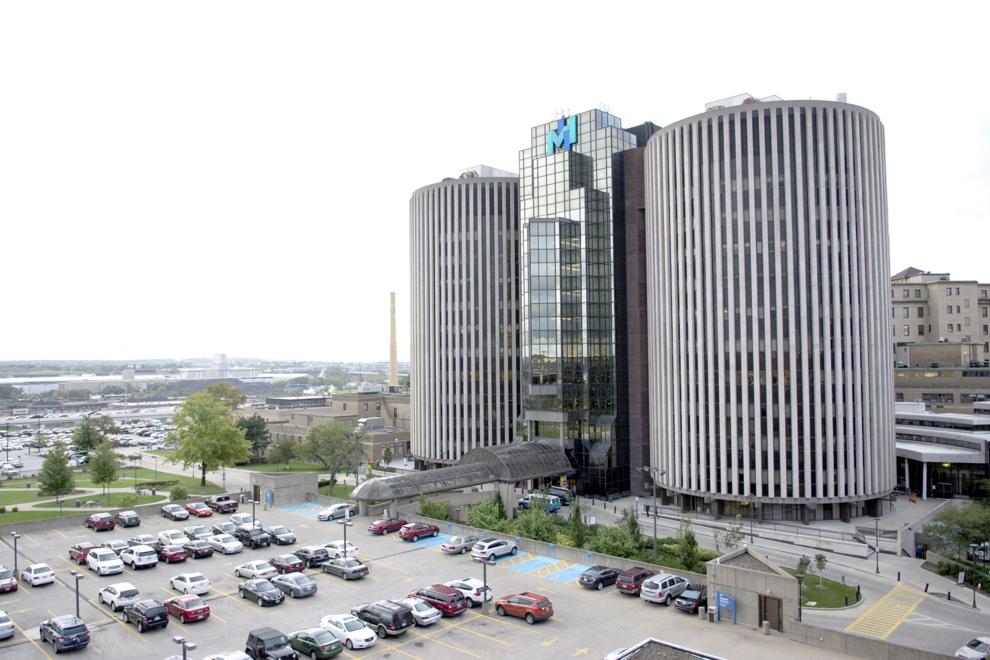 The NRP Group, based in Cleveland and headed by J. David Heller, its president and CEO, was chosen by MetroHealth to create the housing.
"It's part of the jigsaw puzzle to be able to (create) an EcoDistrict, which is a self-sustaining neighborhood that has some significant growth opportunities," said Dr. Akram Boutros, president and CEO of MetroHealth, Cuyahoga County's public hospital.
Increasing efficiency
The hospital transformation began with the building of a critical care pavilion, started in 2015 and finished in 2016. In 2017, MetroHealth sold hospital-revenue bonds to fund the project. The parking garage was finished in 2018.
A site plan was finished in 2018 and the groundbreaking for the new hospital began in April.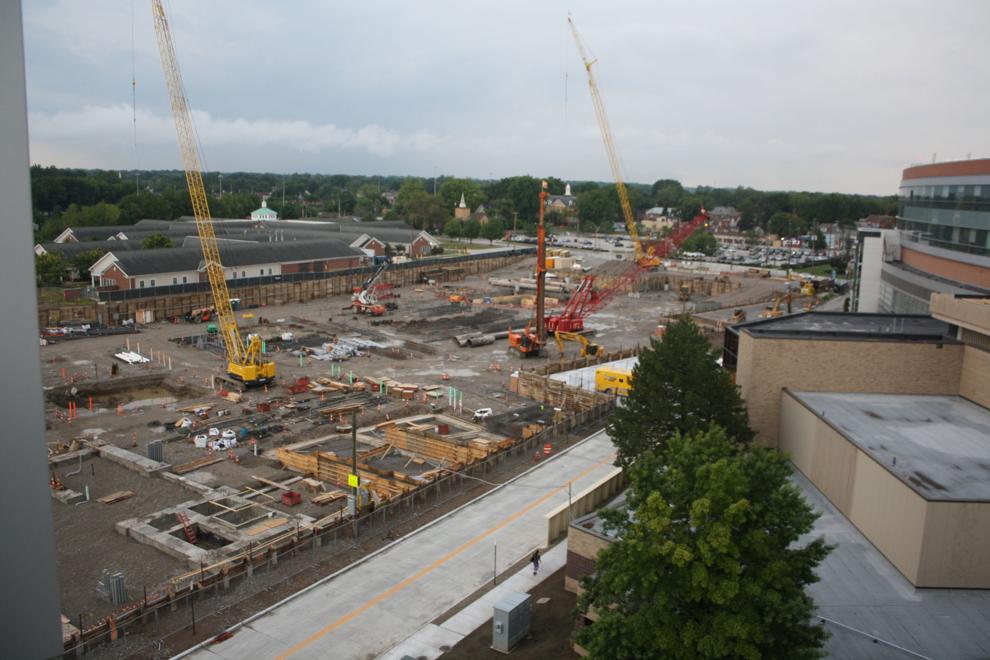 The project will include an 11-floor hospital tower with a women's and children's pavilion and a total of 270 single-occupancy patient rooms. The hospital will be served by a new utility plant as well, and MetroHealth is aiming to achieve Silver LEED status for its environmental efficiency.
"You have adjacencies in this building that you don't enjoy over there," said Jeffrey Abke, senior project manager for Turner Construction, which is the general contractor. "You may have one department that works very closely with another department that are very close together, whereas (at the existing hospital) they may be in different buildings. Part of the whole reason in building this building is to gain those efficiencies."
Abke said hospitals generally aren't able to achieve high efficiency in terms of energy use.

"It's very difficult for hospitals because their main focus is patient care and patient experience. To dim all the lighting and things like that to try and save energy, that's not necessarily parallel with their mission. But to get to silver as a hospital facility, that's a good achievement. It really does recognize the effort that was put forth in the design as well as the running of the hospital when we're done."
In addition, during construction, more than 90% of construction debris will be recycled in some way. That includes truckloads of clean soil, which are being used to help remediate a nearby brownfield.
The new campus was also designed with people in mind – people who may have issues with mobility. So, floors were designed for those who use wheelchairs and signage was designed for those who may have visual impairment. The building will be designed as a so-called "well building" to help people achieve health. All of the patient rooms will be same-handed, so that the placement of the equipment and beds will be in the same position in every room. The hospital will be able to operate at nearly double its capacity in the case of a mass trauma by placing two beds in each patient room.
On Aug. 6, MetroHealth set up 10 stations and opened its doors to its neighbors and the public for virtual reality tours of the new facilities, views of the construction from the new parking garage and requests for comment on what people would like to see and know about at MetroHealth.
Rabbi Alan Joseph, director of development for Lev Miriam Bikur Cholim of Cleveland, was one of about three dozen people who attended.
"We've got a really nice relationship with MetroHealth," he said of the mostly volunteer organization that tends to the needs of those hospitalized and their families in the Jewish community. "And I wanted to show my support and interest and just want to be abreast of the changes that are happening at MetroHealth."
Bikur Cholim stocks a food cabinet at MetroHealth's main campus with kosher nonperishable foods and stocks a kosher hospitality room at its Cleveland Heights Medical Center, a 12-bed short-stay hospital.
NRP Group's involvement
"At NRP, we strive to build the best in class communities that meet the diverse needs of individuals and families everywhere, and we see mixed-income and workforce housing as a great way to achieve this," Heller said in a statement to the Cleveland Jewish News. "This development is a great example of the 'health care and housing' trend in which local hospitals like MetroHealth partner with NRP to improve the surrounding neighborhoods.
"The NRP Group is joining MetroHealth and CCH (Development Corp.) in the effort to positively influence social determinants of health beyond clinical care, including affordable housing, supportive services and workforce training. This process is core to the value system of both MetroHealth and The NRP Group."
Greg Zucca, director of economic and community transformation at MetroHealth, said the affordable housing project that NRP will build is still in a bit of flux.
"We actually partnered with Metrowest Community Development Organization to get the Clark-Fulton neighborhood designated as a target area for affordable housing, so that then made available low-income tax credits in the neighborhood for projects such as ours," Zucca said. "And so we're partnering with NRP to apply for some low-income tax credits to create this affordable housing on campus around our hospital."
Zucca said the total cost of the affordable housing piece will be $12 million to $16 million, depending on the amount of tax credits awarded. The total number of affordable units will range from 58 to 72. The units will be rented to people whose income is between 30% and 80% of the area's median income. The building will be located at the corner of West 25th Street and Sackett Avenue.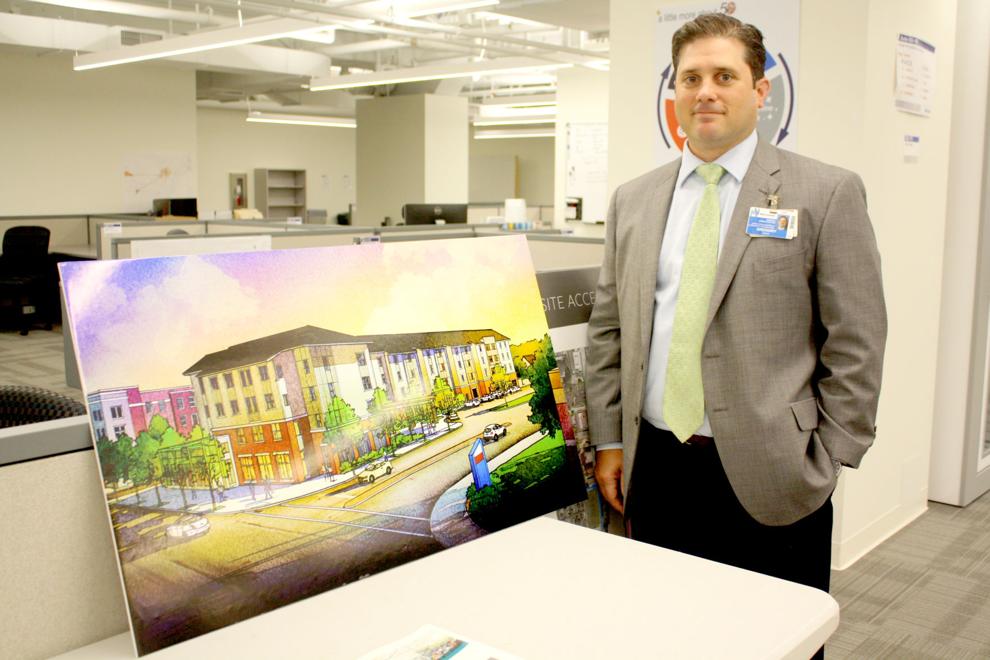 "We're hoping that before the end of the year we'll have the award and we'll be able to break ground in the first or second quarter of 2020," Zucca said. "So, really, it's all about this whole concept of not just doing medical care on the campus and creating a good campus, but it's also how we do impact the neighborhood and create a healthier and thriving community and housing – workforce development and economic opportunity are all very important pieces to that."
In addition, NRP will build two more complexes with a total of 190 market-rate apartments on West 25th Street. MetroHealth's police department headquarters will relocate to the first floor of one of the buildings.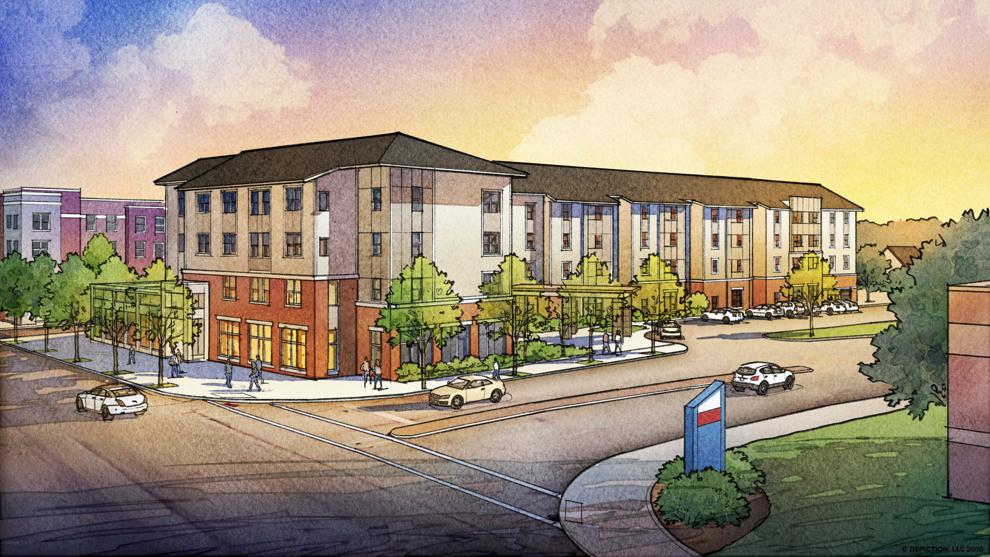 Lower levels of the buildings will include commercial space for restaurants, a grocery store and an economic opportunity center offering job training and other services. RDL Architects will design the housing.
Boutros said The NRP Group stood out as he interviewed more than one dozen developers for the project.
"We found that NRP fit all – checked off all the boxes," he said. "In addition, they were looking to do more projects in partnership with organizations in Northeast Ohio. We visited their project in Columbus with Nationwide."
Boutros praised NRP's skill and understanding of the complex environment that developers work in as well as their construction, architectural and management teams.
"It's been very easy, collaborative and honestly a joy compared to many other projects that involve a new partner," he said.