One Beachwood High School alumna returned to her former orchestra room Feb. 12 in the school with her colleagues from the touring "Miss Saigon" musical to offer students an opportunity to play alongside the professionals and get insight on a musician's life.
This is the first time Molly Goldman, 28, has been a part of a national Broadway tour. When she saw the musical would be playing in Cleveland for three weeks at Playhouse Square, she figured it could be a good opportunity to do some outreach sessions.
Luckily for Goldman, who plays viola, she knows the right people in the Cleveland community to help arrange one such session — like her mom, Lisa Goldman, the orchestra director at Beachwood High School.
"I grew up here and my mom is the teacher and I just think it's important to give back and educate these kids on how classical music isn't necessarily the only avenue to go," Molly Goldman said. "It was kind of a no-brainer for me. I'm here. I might as well come into her class."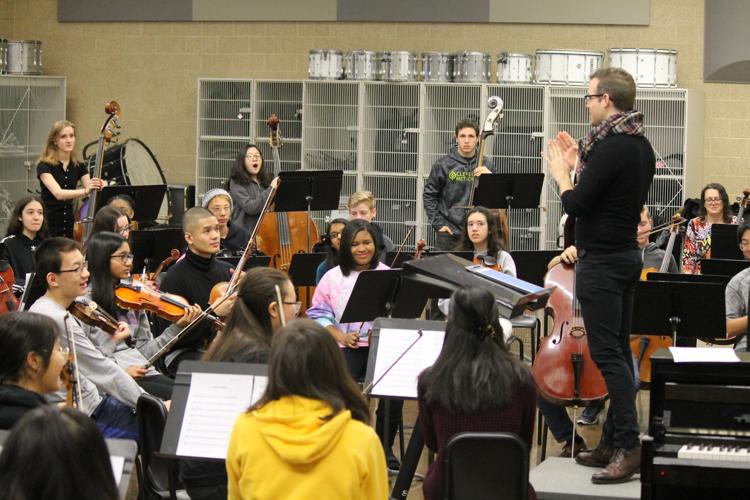 The session was the first time the members of the musical had done any outreach while they've been touring. More than a dozen members of the tour joined her from main cast members to ensemble and orchestra members. The group played two pieces from the musical and then played another piece with the high school students. Afterward, students were able to ask the members questions like how one can pursue life as a professional actor.
The ensemble, which stayed the for the first two periods of the day, shared experiences of being told no when auditioning for a part and students can pursue more paths in addition to music.
"I think it shows them just other ways to be a musician and I think it's really good for them to see if they want to go into music, you don't just have to be practicing all the time," said Molly Goldman, a member of Park Synagogue in Cleveland Heights and Pepper Pike. "People have degrees in other things and it's really great to have a diverse repertoire in your life. You want to have a full life, you don't want to necessarily be practicing the viola all day. It's just as helpful to have a degree in math or something else for your musical career."
Lisa Goldman, who also plays violin for the Cleveland Pops orchestra, said she shares stories about her daughter frequently with her class. Being able to bring in her daughter to class was a proud moment for her and an educational one for her students as they're able to see someone who sat in their seats perform at a professional level.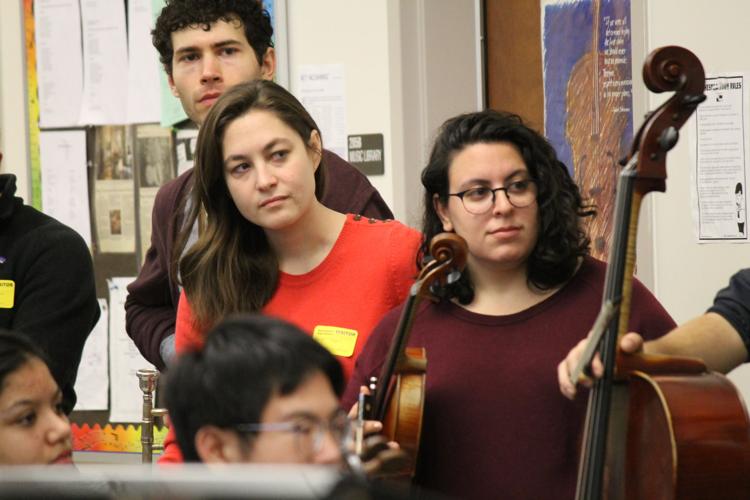 "Bringing her back, it really validates to the kids everything that we're imparting with them ­– skills, college," Lisa Goldman said.
"Miss Saigon" takes place in Saigon during the Vietnam War. The musical will run in Cleveland until Feb. 17.