In 2016, Yoshi Silverstein, a longtime educator and professional of Jewish Outdoor, Food/Farming and Environmental Education of Hazon, sat thinking during a car ride to his CrossFit Level 1 certificate course from his home in Brooklyn, N.Y. to Pennsylvania.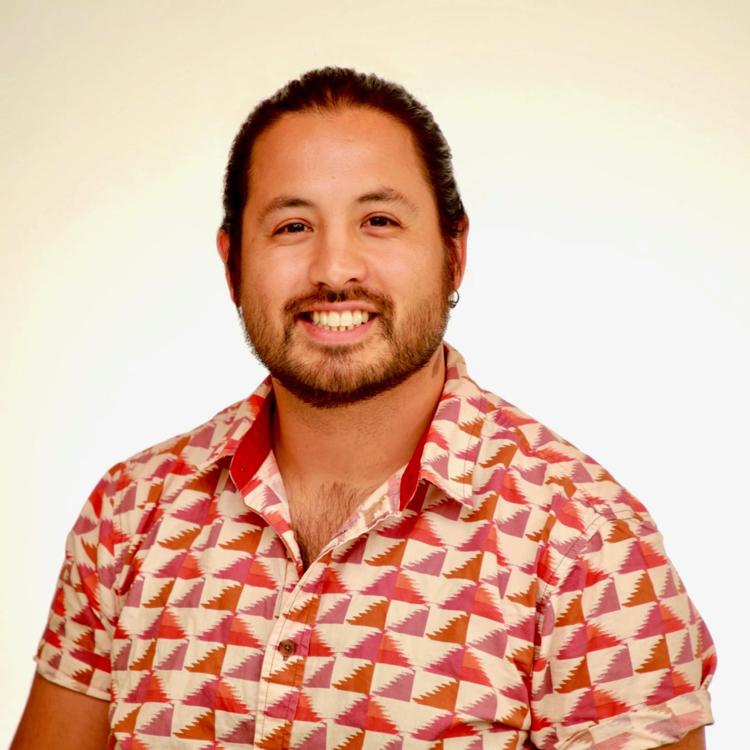 During the ride, he came to the idea of Jewish-inspired workouts. And, as his mind wandered more, he dreamed of a facility where all Jews could go to receive wellness services, connection to nature, and food and sustenance – all while engaging in their Judaism together.
He imagined this facility to have fitness classes, a farm and/or orchard, nature playground, kitchen, mess hall, co-working space, various programs, workshops and more.
"We have needs to eat healthy food, to be moving in different ways and to have social and nature connections, and those needs are really difficult to meet for a lot of people," Silverstein said. "The idea was thinking about how can we meet those needs on a regular basis and bring Jewish wisdom and tradition to really ground ourselves in meaningful ways while also building a community of care and practice."
Thus, in February following his and his family's move to Pepper Pike to be closer to his wife's family, Silverstein's daydream resulted in the founding of Mitsui Collective. He currently serves as executive director.
Mitsui Collective is in its soft-launch phase as it works through early pilot programs, prototyping, getting to know the area and people's needs, and developing partnerships across the country, he said. Due to COVID-19, the collective has had to focus on creating virtual workshops and seminars to provide a modified version of its goals.
While opening a facility is a core mission of the collective, Silverstein wants to unite Jews of all races, ethnicities, sexualities and socioeconomic classes against hate and climate change.
"Mitsui Collective's mission is to build a resilient community through embodied Jewish practice and multiracial justice," Silverstein said. "I felt like this was really the time to start Mitsui Collective because on the broad level, we've been seeing rising xenophobia, racism and anti-Semitism against the backdrop of climate change. If we want to be continually growing into a more equitable and strong community, we need to be doing this work now."
The collective has partnered with EDOT, the Midwest Regional Jewish Diversity Collaborative, on an initiative to provide programming to Jews of color and multiracial Jewish families.
The facility that would serve as Mitsui Collective's home base remains a grand plan in Silverstein's mind, but he hopes to make it a reality somewhere in the Cleveland area within one to two years.
"When (my family and I) moved here to put our roots down, these ideas were percolating, and it felt like Cleveland could be a really good community for the kind of space that I was looking to build," Silverstein said. "We have experienced Cleveland as just this place with a strong Jewish community and backbone, and it feels like a really right moment of change."
He said he looks forward to continue meeting community members and urges anyone who wants to be in communication to reach out. Additional information and updates can be found at Mitsui Collective's website.  
Recently, Silverstein was named a recipient of the Schusterman Fellowship, presented by the Charles and Lynn Schusterman Family Foundation headquartered in Tulsa, Okla. Through the fellowship, he will go through a virtual 18-month leadership development program intended to improve his impact-making abilities, according to the foundation's website.
"I think what really drew me to the fellowship is that through the program leadership, curriculum and approach, it really models so much of what Mitsui Collective is about," Silverstein said. "They really value a balance of your personal ecology, as well as your professional development.
"The program team for the fellowship has really been striving to center racial equity in their work, and they have a growth and learning mindset toward continuing to improve. For me, as a Jew of color, that is something that I am hoping to see in the things that I'm involved with. There's no perfect or right way to go about this work, but we have to be doing it."