Morton L. Mandel surrounded himself with smart people, listened carefully and had charisma that allowed him to connect with people of all ages, said those who benefited from his advice.
Mandel, 98, died Oct. 16 at his home in Palm Beach, Fla.
In interviews with the Cleveland Jewish News, the businessman, entrepreneur, philanthropist and author was remembered fondly by people who knew him in different capacities.
---
Thom Mandel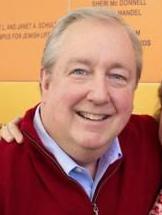 Thom Mandel, Morton L. Mandel's son, remembers watching his father graduate in 2013 from Case Western Reserve University in Cleveland.
"I don't believe he attended any classes," said Thom Mandel, adding that his capstone project was his 2012 book, "The Power of Who," which he co-authored with John Byrne. "I know he had to defend his dissertation in front of a panel of professors, one of whom ... told me before the session that they assumed some that this would be some guy being honored by the university who had a book that was probably written by a ghost writer and he wouldn't know the material very well because he didn't write it. And the reality was, yes John Byrne assisted him in writing it and really was his editor, but my dad wrote every word. He just had a lot of assistance from John. When he got to the dissertation and appeared before the professors, they were all really, really impressed with how knowledgeable he was. They couldn't catch him without an answer to anything."
Mandel said his father marched with the undergraduates.
"And then at the graduation he marched with the M's," he said. "He was, at the time, 70 years older than everyone else around him. And it was funny because we were up in the front row sitting with the trustees of the university, who many of them weren't on stage. We looked in the back of the room and see one place there's all these students standing up in huddle around somebody. Yeah, that was my dad. Holding court in front of about 100 undergrads that were about to graduate. When he got his diploma, he got a standing ovation from the entire room. I think that could be as happy as I ever saw him."
Thom Mandel said his last conversation with his father was about 10 days before he died.
"I did have a chance to sit with him about a week-and-a-half ago," he said. "The doctor said I could sit with him for an hour. I wound up being there for two hours, 2½ hours. He just couldn't stop talking. And, we truly talked about everything."
Mandel's last moments were well-orchestrated, his son said.
"Yes, he knew he was close," he said. "He wanted to see us all before he passed away. He wanted to see us all together. And we all got there. And we all sat with him. He passed away quietly while we were sitting with him. It's almost as if he knew how long it would take us to get there and he knew how long he had. And he had it timed perfectly. The trains always leave on time."
– Jane Kaufman, Staff Reporter
---
Photos: Morton Mandel, 1921-2019
---
Rabbi Richard A. Block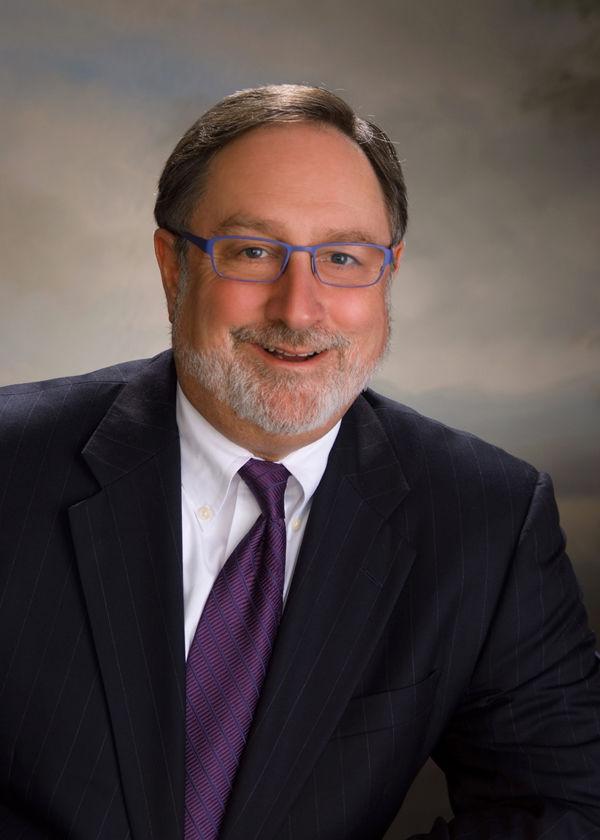 Rabbi Richard A. Block, who served as spiritual leader at The Temple-Tifereth Israel in Beachwood for 17 years and is senior rabbi emeritus, gave the eulogy at Mandel's funeral.
"I was devastated at the news," he said from his home in Palo Alto, Calif. "I was in regular contact with Mort and I didn't realize things had taken the turn they had. You don't expect anyone to live forever, but if anyone was going to, you'd think it might be Mort Mandel. The impact he had on the lives of so many people and institutions is just inestimable."
Mandel left what Block called a historic mark on The Temple. A $16 million challenge grant in a $24.5 million project, called Temple Tomorrow, came from the Jack, Joseph and Morton Mandel Foundation in memory of Jack and Lilyan Mandel, for whom the building was renamed.
"He was deeply engaged in the process of planning," Block recalled. "He truly enjoyed this project. He often expressed his admiration for the way The Temple leadership was approaching it, and we sought to keep him informed and engaged.
"I know from his remarks, both privately and publicly, he derived a great deal of satisfaction, and of course for him, the most satisfying part was to honor his brother's memory in that building. Jack had been a life trustee of The Temple, which is sort of why when Jack died, he was the primary focus of Mort's philanthropy, to memorialize his brother."
Block first met Mort Mandel as a leader in the community. He initially knew Jack Mandel better as a life trustee of The Temple. It was during Jack Mandel's decline that Mort Mandel and Block developed a closer relationship.
"It was a natural development, as I first was Jack's rabbi and then the transition with his life and death, in effect became Mort's rabbi, and then it was just a natural thing for them to join The Temple and they did," Block said.
Block said Barbara Mandel's affiliation with The Temple dates back decades. She was Confirmed at The Temple, and the couple was married in February 1949 by Rabbi Abba Hillel Silver..
Block said Mandel's loss will be felt around the world.
"He leaves a void, a tremendous void, because he was such a pioneering and inspiring figure, but much more importantly than the void he leaves in the world, is the legacy he leaves, the lives he impacted, the institutions he helped develop and build, the causes he supported, the values that he exemplified, the relationships that he created, the lives he changed," Block said.
"When any towering figure passes away, there's inevitably a tremendous sense of loss, but the most significant thing we can do is not to grieve and mourn, it's to emulate to the extent we can in whatever areas of life we have to try to advance that legacy and keep it alive."
– Bob Jacob, Managing Editor
---
---
Erika B. Rudin-Luria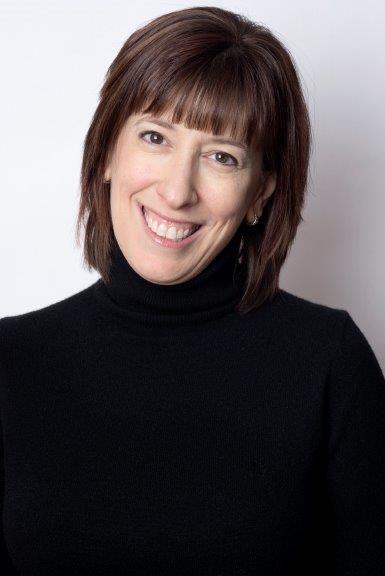 Erika B. Rudin-Luria, president of the Jewish Federation of Cleveland, said she first met Mandel when she was planning director at the Federation and was assigned to drive him to an annual event.
"That allowed me to have some one-on-one time on (an) annual basis to better get to know Mort," she said. "So, I learned about leadership and life lessons, what to look for when you're hiring someone, how to develop people. …Mort was really a leader's leader. Beyond influencing individuals, he knew how to influence the culture of an organization through his work and investment in leaders and potential leaders. I learned the value of an individual in providing leadership to an organization at any level that individual's at."
Rudin-Luria said Mandel's ability to learn and grow later in life particularly impressed her.
"He was still learning and growing, and just that ability to evolve and continuously learn and grow I think is just an excellent model for all of us," she said.
Rudin-Luria also spoke to Mandel's influence on the Federation.
"I'd say that so much of what's in Mort's book you can feel in the halls of the Federation," she said. "And I guess when I'm talking about organizational culture and his influence, I'd say it's speaking really personally about our Jewish Federation of Cleveland. So, the obvious, of course, are the amazing philanthropic dollars that he and his brothers contributed in order to create and build the Mandel building that we're in. Perhaps less known though is that because of Mort's leadership, as well as his brothers, Jack and Joe, we have a focus on leadership excellence.
"And that emphasis on both, and then the partnership between professional and volunteer leadership, I am convinced is what has made us successful in the past and what will continue to make us successful in the future. ... I know I'll miss him," she said. "We'll all miss him, but he's with us. I mean, he has made sure that we understand what his wishes were and what his values were. And he had a huge influence on me and the other professionals with whom he worked, and the other folks that we work with that didn't even know him because of his work with myself and others in the organization."
– Jane Kaufman, Staff Reporter
---
Jerry Isaak-Shapiro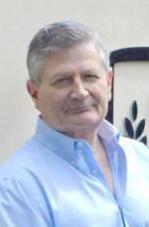 Jerry Isaak-Shapiro, head of school at Joseph and Florence Mandel Jewish Day School in Beachwood, said, "He was a singular leader among giants. He stood taller."
Isaak-Shapiro worked closely with Mandel regarding a $17.050 million gift to the school.
"He affected the lives of people in this country, certainly in this particular community, across this country and in Israel for literally generations to come. He always had his mind on the future. I've noted and written in a number of places his constant refrain was how do we change the landscape. Even the last couple of years as he was getting older, he always asked about what can we really do really affect the future."
– Bob Jacob, Managing Editor
---
Michael Siegal
Michael Siegal, chairman of the board of governors of The Jewish Agency, said, "Certainly, Mort's leadership developments benefited many of those agency's present staff. We were recipients in some cases on some programs of Mandel funding. As an individual philanthropist, Mort's dollars affected all of us, pretty much all of the Jewish organizations.
"Mort's leadership and his drive to develop a better Jewish professional staff and lay leader development is immeasurable and obviously his legacy will continue – the Mandel Centers," he continued. "His impact – obviously he set up his estate so a lot of his desires will continue on beyond his life, but his leadership will sorely be missed."
Siegal, a Beachwood resident, first met Mandel about 30 years ago at a Jewish Federation of Cleveland meeting.
"Mort was always intellectually curious," Siegal said. "He had a great wit about him. He was magnanimous in terms of his ability to let others speak and impact decision making. Kind of as good as it gets."
– Bob Jacob, Managing Editor
---
Chaya Slain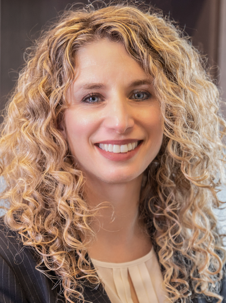 Mandel was a role model for Chaya Slain, who worked as a director on the investment team at Parkwood Corp. from 2007 to 2019. From group meetings to one-on-ones, Slain worked closely with Mandel, Parkwood's chairman and CEO, and gained the investment skills she holds dear today from how he managed his organization, people and meetings.
"I saw the way he made decisions, and there were many times where he gave me advice on what to do," Slain said. "I was constantly having to make recommendations in terms of investments, and sometimes one person's perspective might not be accepted by others. But he encouraged me to say what I believed, even if it was difficult."
What Slain remembered best of Mandel was how he counted his success not in his work in business but the amount he was able to give back to the community.
"He talked a lot about when a person sizes up their life and tries to determine whether or not they've been successful," she said. "He talked about what really made him proud was not necessarily his business success, but actually his philanthropy. I just found that really beautiful, that for him, his ability to give away his wealth was the most meaningful aspect of his life, whereas most people focus on his success."
Slain urged people to think about Mandel's philanthropy on a deeper level and how his contributions have touched so many lives.
"I think that's something important for all of us to take away: Not everyone can become a billionaire, but everyone has the ability to make an impact on the world and on different people's lives," she said."
– McKenna Corson, Staff Reporter
---
Michael Hyman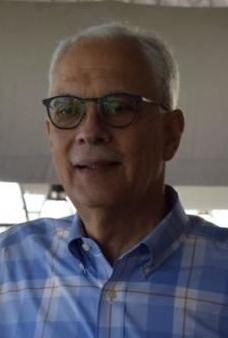 Michael Hyman, president and CEO of the Mandel Jewish Community Center in Beachwood, remembers Mandel as a lover and supporter of the arts.
They first met in 1992. At the time, Hyman was CEO at the Jewish Community Center in Buffalo, N.Y.
"It was very clear from the first time that I met him that Mort was a visionary leader," Hyman said, noting Mandel cared deeply about the Jewish community, its people and their quality of life.
"But he also had concern about the quality of life for the community as a whole."
Describing the reach of Mandel's donations as immeasurable, Hyman added, "He had huge impact … throughout this community here in Cleveland – in the Jewish community – and the surrounding community, work that he's done at (Case Western Reserve University) and at Tri-C."
Hyman fondly recalls Mandel's keen eye.
The Mandel family gift of $16 million was used for renovation and expansion of the building to enable the JCC to better serve the community. 
The finishing touch was a photo – about 8 to 9 feet wide – of Morton Mandel and his older brothers, Jack and Joseph.
"That picture is on the wall as you walk into the main lobby of our building," Hyman said.
At the time, Mandel wasn't satisfied with the mock-up of how the lettering would appear on the wall above and below the photograph.
"He wanted it moved around," Hyman recalled. "The architect who did the design (had) a mock-up layout of this on a huge sheet of paper that was like 10 feet long on the floor. Picture Mort, the chair of our construction committee (and) me, down on the floor, moving words that we cut out from this template."
Ultimately, Mandel was contented, Hyman said.
"But it was really reflective of the keen eye that he had for how things should look," Hyman said.
– Skylar Dubelko, Staff Reporter
---
Stuart D. Neidus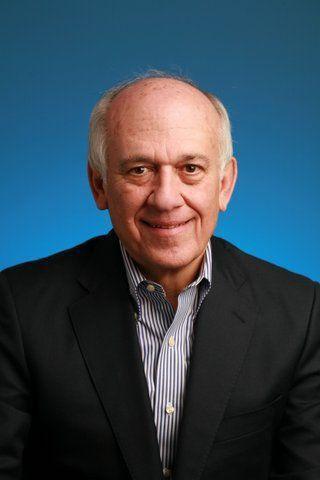 Stuart D. Neidus' first job out of college was with Pete Marwick, which became KPMG. His first client was Premier Industrial Corp.
"I've known Mort for 45 years give or take," said Neidus, 68, of Gates Mills. "I was associated with Premier as a client for my 19-plus years with KPMG and then Mort made one of those offers you couldn't refuse. I was a partner with the firm, a fairly high-ranked partner with the firm and Mort made me one of those offers. I couldn't resist the opportunity to be with Premier Industrial Corp. and work much more closely with Mort"
Neidus, the retired CEO of Anthony & Sylvan Pools Corp., said he was part of Mandel's "inner circle." He left Premier shortly after the merger with Farnell in 1996. However, he remained on the boards of Parkwood Corp, and the Jack, Joseph and Morton Mandel Foundation.
"Mort was a client. We were colleagues through much of the last 20 years, he was my mentor," Neidus said. "I was the CEO of a company. Every CEO needs a mentor. Mort was my mentor, a guy I spent a lot of time with. He would help guide me through the challenges I had and of course, I was in a unique position having spent so much time with Mort over the years to more or less be a sounding board for him on things he was dealing with. I'm going to miss him terribly. We had such a great relationship."
Mandel's rags-to-riches story likely won't be duplicated.
"Mort was a guy who was unlike so many today," Neidus said. "He was a very principled guy, and above all else, it wasn't always about making a decision that turned out to be most financially beneficial. He was as concerned whether it was the right thing to do and it adhered to his principles and values as it was. Those things were more important to him than whether he made another buck. And that's just the way Mort always operated. ... He came from an era that is much different than the folks who have built companies today.
"He built it with hard work and passion in the industrial age and he's part of the end of a breed of entrepreneurs that just operated using principles and methods that seem to be so different than the way companies are built today."
– Bob Jacob, Managing Editor
---
Steve Hoffman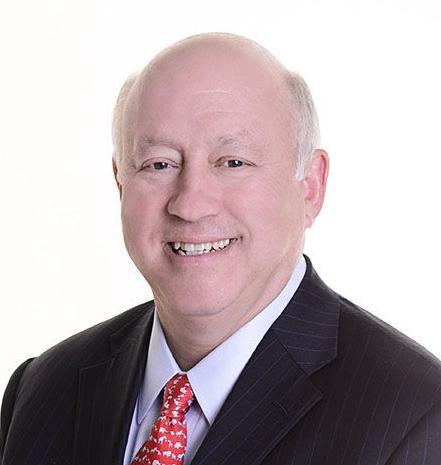 Stephen H. Hoffman, former president of the Jewish Federation of Cleveland who is vice chairman of the Jack, Joseph and Morton Mandel Foundation, first met Mandel 30 years ago.
"My favorite story was that after the great recession broke and the Federation had made the decision to move ahead with the building in Beachwood, we had plans drawn and the cost was projected," he said.
"Along the way and during the plan, Mort had told me he made it clear that he never believed that he should fund 100% of a community project, you know, that there should be others who participate as well. Under normal circumstances, I understood that. We had been talking about a very significant gift to cover the cost of the building, but not all of it."
Hoffman said he explained to Mandel at the time that it might be difficult to find others to fill in the gap.
"Mort had also suffered from financial reversals," Hoffman said. "He wasn't immune to what was going on financially. He said, 'OK, I hear you.' He said, 'I'll get back to you.' So I was in Israel. I was up in the Galilee and I was visiting a school. And he called me on my cell phone. And he said, 'Steve, how would you feel if I said I would do it all?' And my voice broke and I thanked him and, you know, tried to get off the phone because I wanted to cry."
Hoffman said he will most miss Mandel's "uncanny ability to ask the questions that hadn't occurred to you."
– Jane Kaufman, Staff Reporter
---
Alex Johnson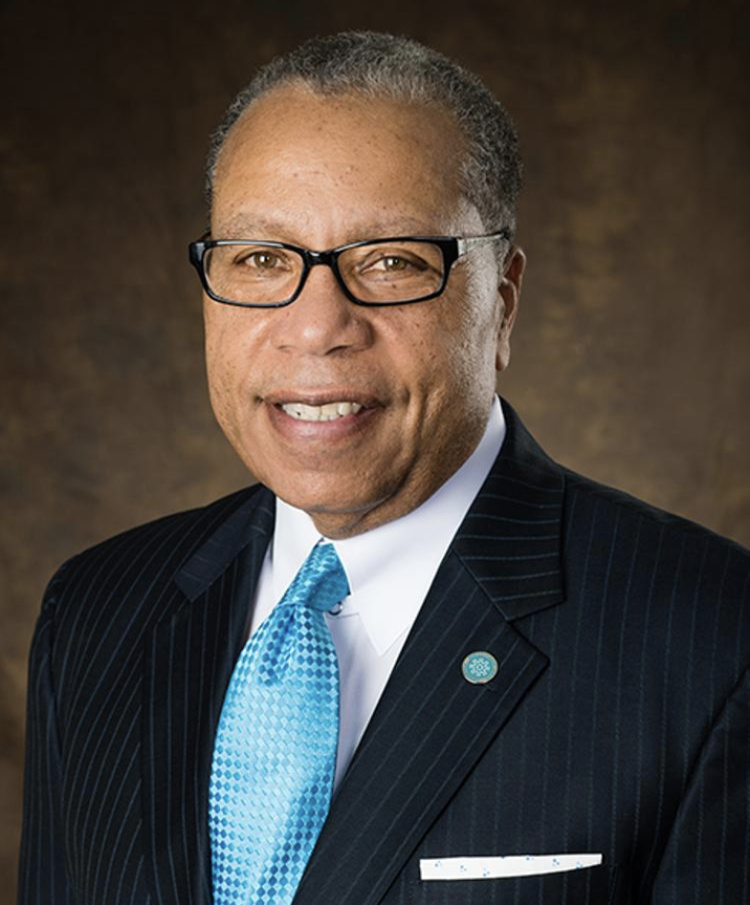 Alex Johnson first met Mandel when he joined Cuyahoga Community College as its president in 2013 during a meeting to discuss the professional development program at Tri-C. Mandel donated about $250,000 a year to that program. Johnson would meet Mort frequently to go over updates and if the program was meeting its goals. During their partnership, Johnson gained not only a friendship with Mandel, but a mentor.
"What I learned from him is the importance of authentic leadership," Johnson said. "No. 1, leadership that is built from trust, integrity, transparency and more from the heart than from the head. I also learned to not use your position as the place of power, but to use relationships with individuals to get things done. I think the biggest lesson I learned from him is the importance of ensuring that generations of individuals get what they need to be successful."
Throughout his life, Mandel invested almost $14 million into the institution that resulted in the establishment of the Jack, Joseph and Morton Mandel Humanities Center, the development of Tri-C's Mandel Scholars – a part of its Mandel Scholars Academy, the enrichment of its professional development program and to ensure that students can carry on their education at Cleveland State University as a Mandel Scholar and receive the proper resources to graduate.
"He allowed the institution to develop students more fully so that the next generation has a powerful group of leaders to help strengthen Cleveland's growth and development, particularly in its communities and neighborhoods. And as they do that, they will serve as a foundation for other individuals who have a similar calling. In that regard, they will not only serve to honor their education at Tri-C, but they will serve to carry out the legacy that Mr. Mandel had for this community," Johnson said.
Johnson recalled Mandel's love for Fig Newtons and how he and members of Tri-C would shower Mandel with Fig Newtons each year for his birthday for years until Mandel asked them nicely to stop and just send a card wishing him a happy birthday instead.
Johnson also remembered visiting Israel with his wife, Daphne, and finding Mandel in hotel lobbies constantly being approached by people for a chat or to catch up.
"I got up early one morning (at the King David Hotel in Jerusalem), and I went to the buffet, but before I got to the buffet, seated in the lobby was Mr. Mandel again," he said. "This time though, he asked me to sit with him. So I sat with him, and for the next 15 to 20 minutes, I'm willing to bet you that at least 10 to 12 individuals came by to greet Mr. Mandel. These were famous people in Israel, and he introduced me to each and every one of them. Mr. Mandel was a very humble and generous individual who probably didn't realize that he had such great gifts beyond his financial resources. He shared the great gifts of wisdom and personableness, and he was magnetic in his own way."
– McKenna Corson, Staff Reporter
---
Ronald M. Berkman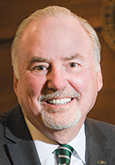 Ronald M. Berkman moved to Cleveland 10 years ago to assume the role of Cleveland State University's president. He met Mandel shortly after.
Asked his first impression, Berkman chuckled and said it took a while for them to connect.
"I think, to connect with Mort, you go through, for lack of better term, kind of a mating game," he said.
Berkman described his relationship with Mandel as important and profound.
In 2014, the Jack, Joseph and Morton Mandel Foundation and the Mandel Supporting Foundation gifted CSU $3.6 million to create the Jack, Joseph and Morton Mandel Honors College. The donation primarily established merit scholarships and endowed the Jack, Joseph and Morton Mandel Chair in Humanities.
"He wanted to do what he could – particularly with a lot of students who struggle financially – to help those students be successful," Berkman said.
One thing that "sticks out about Mort," Berkman said, was that, "virtually every year," he came to the honors college to speak to the students and answer questions.
"I thought really that … he was in his natural environment, he's a natural teacher," Berkman said. "He had such a quick mind and he seemed so really gratified to have the opportunity to connect with the students."
Recalling a meeting they had five or six years ago, Berkman said Mandel asked if CSU had a student art show. Mandel came to the next four shows.
"I guess in the last decade or so, and he had gone from collecting … (classic) modern art, you know, high-end modern art to basically collecting student art," Berkman said.
"He spent a good hour-and-a-half going back and forth and looking at pieces and he bought nine pieces in that first show. Then he told me, 'I have never bought that many pieces at any of the student art shows that I've gone to.'"
Berkman said some of the student art Mandel purchased hangs at the Mandel Jewish Community Center in Beachwood.
During his tenure as president, Berkman, who now teaches at the university, said he would have lunch with Mandel every two or three months.
"I recall the first lunch that we had. He had a cup of hot water with lemon, he had a Clif Bar that he cut into 12 exact pieces and he had a pear, which he artfully carved. I would bet that he had that lunch almost every day," Berkman said. "As I watched it, and I watched him cut the Clif Bar into these 12, almost exact, pieces right there, it was, to me, a reflection of the precision of his mind, it really was."
– Skylar Dubelko, Staff Reporter
---
Jehuda Reinharz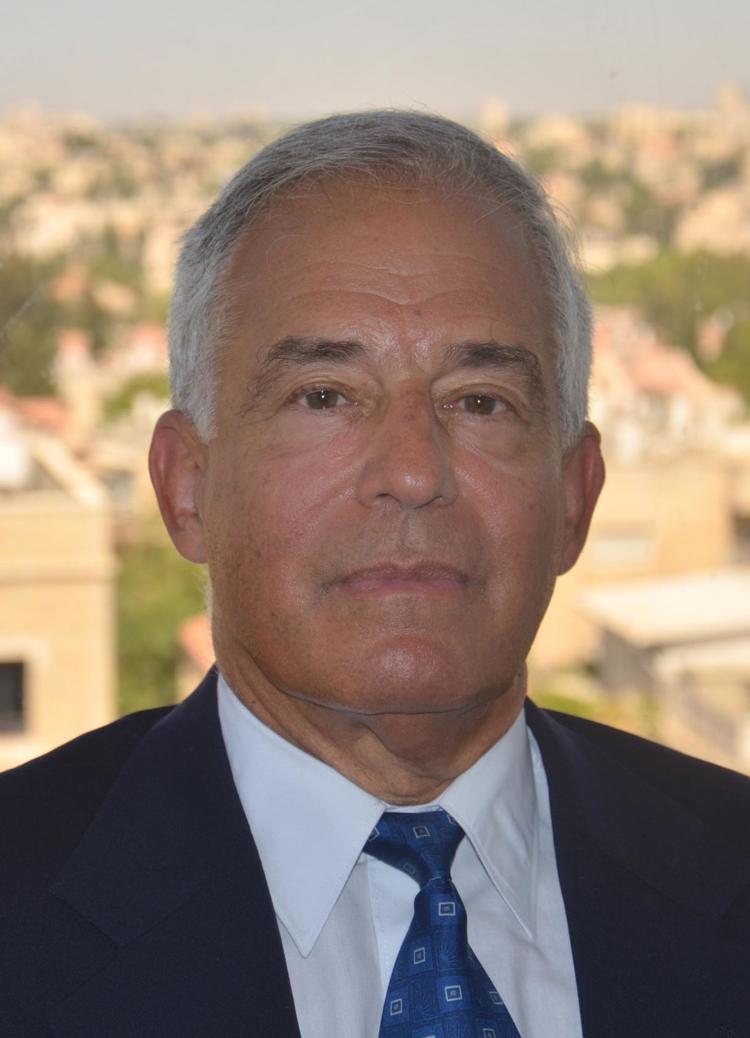 Jehuda Reinharz, president of the Jack, Joseph and Morton Mandel Foundation, received an invitation "out of the blue" to have breakfast with Mandel when he was in Boston in the mid-1990s.
At that time, Reinharz was president of Brandeis University in Waltham, Mass.
Over breakfast, Mandel told Reinharz he wanted his help with transforming Jewish education and strengthening Jewish identity in the United States.
"He told me then, and I'm not going to mention names, he'd been involved with a lot of institutions and they disappointed him," he said. "And he wanted just some fresh ideas. We started talking and we haven't stopped talking since then."
Reinharz said Mandel had prior connections to Brandeis University. His oldest child, Amy, attended Brandeis, and he had donated to the university. His wife, Barbara, was a trustee. Mandel began courting him to work at the Jack, Joseph and Morton Mandel Foundation while Reinharz was president at Brandeis.
"He actually waited four years until I was ready to come on," he said. "You know the rest is history."
Reinharz said he had seven job offers when he announced he would leave Brandeis and chose to work with Mandel. Some people warned Reinharz not to take the job because of Mandel's reputation as a demanding employer.
Within two weeks of beginning work, Reinharz found that a project Mandel was funding was lacking in certain areas.
"I thought well this may be my last day," he said. "He said, 'Can you improve it?' I said, 'Sure.' And I gave him all kinds of statistics and I wrote a long report, and then I said to him, 'You know, we're just starting our relationship, this kind of a relationship. Why don't we have a group of experts from around the country who have got nothing to do with the Mandel Foundation, let them come here for a week and let them see for themselves?' He said, 'Great idea.' They came. Their judgment was much more critical than mine. And Mort turned around on a dime, and he ended the project."
He said Mandel was interested in metrics and would make funding decisions based on them.
"He always wanted to learn from mistakes," he said. "He always inquired."
The foundation is building a new headquarters in Jerusalem. On Mandel's 98th birthday Sept. 19, a pre-opening was held.
"We arranged for Mort to be streamed in," Reinharz said. "There were about 150 sitting in the courtyard. He was able to see the building. He was able to see some of his friends in the audience. And he looked wonderful and he spoke well as he always does.
"But in our last conversation, he said please promise that everybody is going to feel comfortable, is going to feel good about the building. Whatever you can do to make that happen, don't spare any money. And that was Mort. I mean he cared about the people who worked for him. He was demanding. He wanted to make sure that things were done at the highest level. He always wanted to raise the bar. But it was very important to him that people who worked in his business, also in the businesses in Israel, also in the foundation felt good about working at Mandel."
– Jane Kaufman, Staff Reporter
---
Milton Maltz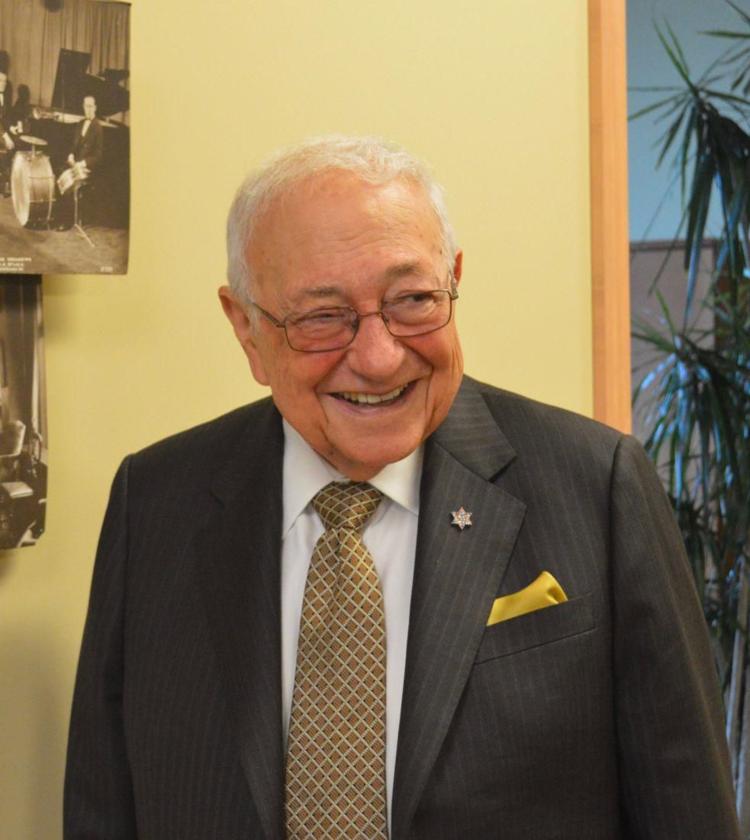 Milton Maltz, who created Malrite Communications and served as its chairman and CEO and also founder of the Maltz Museum of Jewish Heritage, shared a vivid memory of Mandel.
"I remember my first breakfast with Mort Mandel," he wrote in an email to the CJN. "It was at the Union Club. All he ordered was a bowl of blueberries, and I asked him if that was all he was having. He replied, 'I eat nothing, but fruit for breakfast. Hopefully, I'll live another year.' He did better than that. Mort, the entire community will miss you."
– Bob Jacob, Managing Editor