A special education teacher in the Kenston School District in Bainbridge Township told the Cleveland Jewish News she was "thrilled" the National Education Association defeated a resolution that would have called on the United States to stop arming and supporting Israel and Saudi Arabia.

"I'm glad that people realize this wasn't an issue that we should have in our union," Heidi Jones, who lives in Orange, told the CJN July 6. "So I'm really thrilled that it was so soundly defeated."
The measure was defeated July 3 with just 23% of the 8,000 delegates at the NEA's 2021 virtual assembly voting in favor.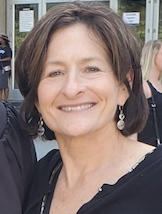 Jones is already considering next steps.
"What I'm wondering is how we go about getting in front of it," said Jones, adding she will look into joining the NEA's Jewish affairs caucus, which opposed the item and lobbied against it to NEA leaders and state teachers union leaders.
The NEA, which is the country's largest teachers' union, also tabled a measure until the next assembly in 2022 that would have implemented an education campaign for NEA members "about the history, culture and struggles of Palestinians, including the detention and abuse of children in the Occupied Palestinian Territory."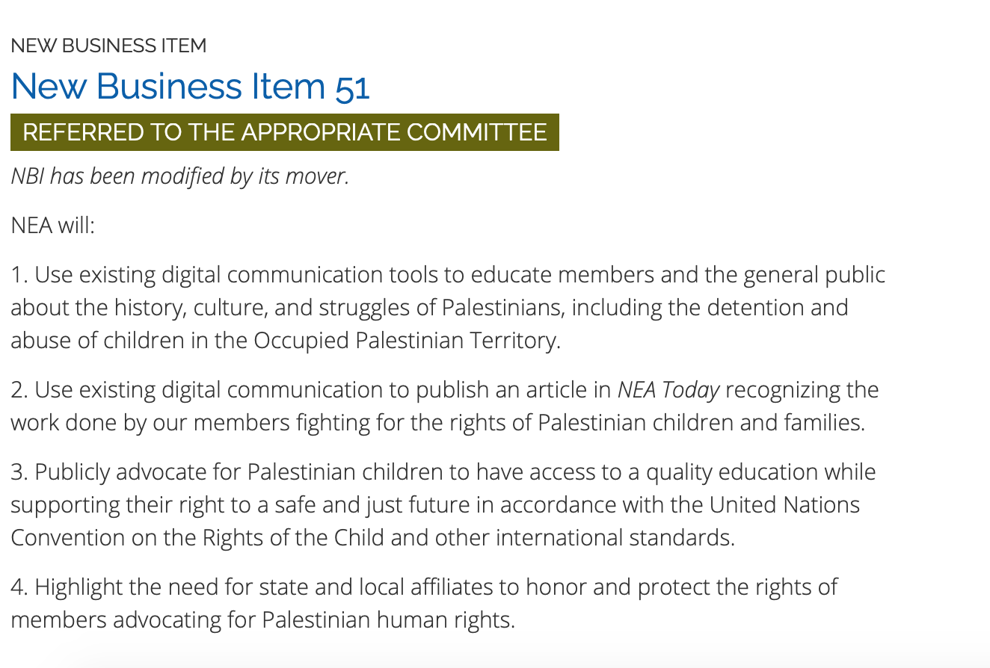 "It disturbs me that it's still there," said Jones, adding she is concerned other items expressing that same agenda will appear on future NEA annual representative assemblies.
"And so I guess the challenge is, how to get in front of it," Jones said. "And be proactive, rather than reactive."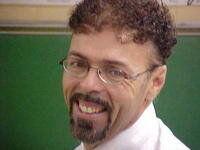 These efforts and their resulting failure were no surprise to Patrick Crabtree, chair of the NEA's Jewish affairs caucus. Crabtree, who has served on the NEA's board of directors but was not a delegate at this year's assembly, had previously predicted the article would be defeated.
"Like I said, it went down in flames," Crabtree told the CJN. "It was overwhelmingly disapproved."
However, Crabtree said this was by no means the last time these measures will come up.
"You can bet both of these issues will be brought up next year," he said. "Every year, they try to bring up something like this. This year it was a little more egregious than usual."