Following a year without its normal spring and fall events, ORT America Ohio Region will present its Jurisprudence Awards and honor its 50th annual brunch in a combination virtual event on Oct. 28.
Jill F. Helfman, co-partner in charge at Taft Law in Cleveland, and Paul J. Singerman, chairman of Singerman, Mills, Desberg & Kauntz Co., LPA in Cleveland, will receive the ORT America Ohio Region Jurisprudence Award. It is the organization's highest national award presented to members of the legal community who have established new directions for the enhancement of their profession, and serve as professional role models for others. Helfman was honored by the Cleveland Jewish News as a member of the inaugural class of CJN 18 Difference Makers in 2015.
Jill G. Okun of Porter Wright Morris & Arthur LLP in Cleveland will receive the Robert Sill Leadership Award. This award is given to a deserving "ORTist" who shows a passion for ORT's global mission, the global Jewish community and Israel. Honorees are then given a chance to experience Robert Sill's passion for ORT by traveling to an ORT school or program, according to Alyssa Giterman, associate director of ORT America Ohio Region. Sill died in 2018, and the award was created by his family in honor of his longtime ORT involvement.
Okun is also an event co-chair alongside Kenneth B. Liffman of McCarthy Lebit Crystal & Liffman in Cleveland.
The event will also be held in honor of the organization's 50th annual brunch, which would've been held last year but was postponed due to the COVID-19 pandemic.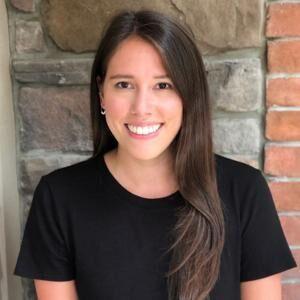 "We host two events per year, the Annual Brunch and the Jurisprudence Awards dinner," Giterman told the Cleveland Jewish News. "Since we had to cancel them both last year due to the pandemic, we decided to host them both together. We are excited to commemorate the 50th annual brunch, along with awarding our two honorees with the Jurisprudence Award."
The event was originally planned for in person at Beechmont Country Club in Orange, but was moved online amid continued health concerns, Giterman said.
"We started looking at what other members of the community were doing, and I had been in touch with a few other Jewish organizations," she said. "Many of them were moving their events virtually. We wanted to make sure we were doing the right thing. We looked at how to safely conduct an in-person event, but it was 'too complicated' to ask attendees for proof of vaccination or put health directives in place. Ultimately, everyone agreed that it was just the safest decision to move online."
Honoring Helfman and Singerman has been in the works for a while, Giterman explained, saying they were originally selected as the 2020 Jurisprudence honorees.
"We still wanted to honor them," she said. "We were hoping to do that in-person because we've waited a whole year, but at this point, we're just excited to get a chance to honor them at all. They both took the role of being professional, community-minded individuals and lawyers. They fall into the categories that we promote as Jurisprudence Award requirements. They both help grow the overall legal community, as well as the Jewish and general civic community."
As the event approaches, Giterman said she's excited that ORT America Ohio Region can continue to fundraise and honor deserving community members.
"We've raised a really good amount of money for our organization, " she said. "We're excited to hit our fundraising goals, and to finally honor these two after they've been waiting for so long to be honored. We just hope the community will join us virtually, and we hope to be back together in person next year."
The Cleveland Jewish News is a media sponsor of the event.
---
Publisher's note: Paul J. Singerman is chairman of the Cleveland Jewish Publication Company Board of Directors, while Kenneth B. Liffman is a member of the Cleveland Jewish News Foundation Board of Directors.