A picnic table at Veterans Memorial Park in Parma that was vandalized with swastikas, obscene images, racist epithets, the Confederate flag and the words "I love Hitler," "Fuck the Jews" and "Jewish Nazi Anne Frank" was cleaned a day after the Cleveland Jewish News informed police.
"As promised, it was taken care first thing this morning by our Director of Parks and Recreation, Mickey Vittardi," Lt. Daniel Ciryak wrote in an email to the CJN. "Thank you for bringing this to our attention and as you would imagine, had we known about this sooner, it would have been addressed at that time."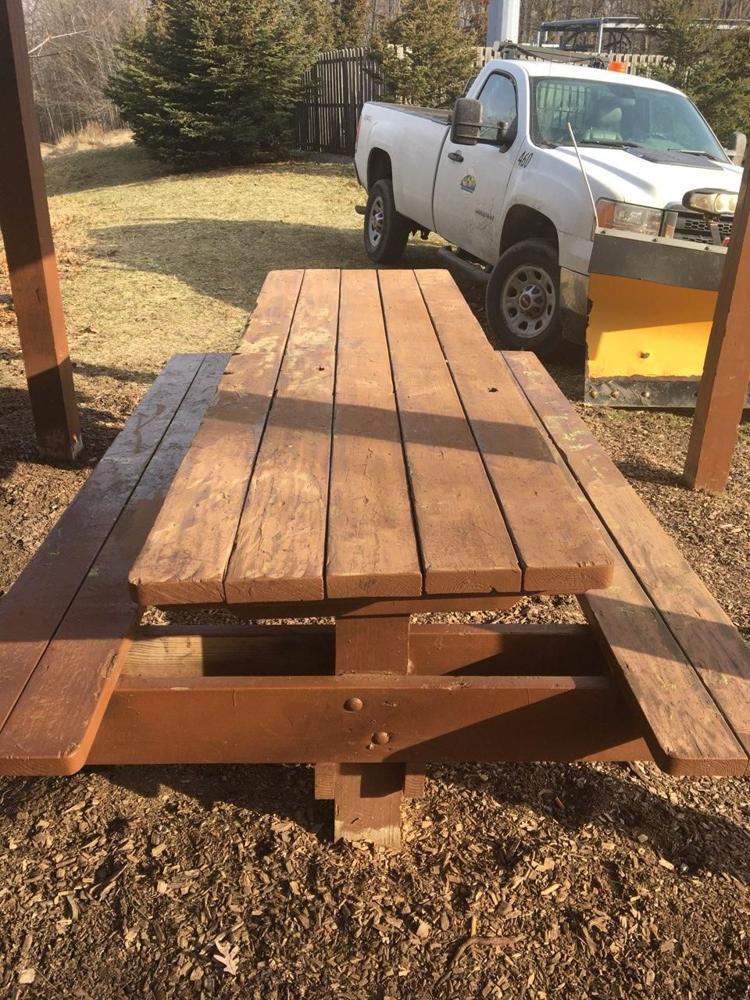 A University Heights woman, who requested anonymity, said she enjoys walking in that park, first noticed the images in November and photographed them Feb. 18 and then posted them on Cleveland Jewish, a private Facebook group.
She said she was surprised that nothing had been done in the intervening time.
"Our office reached out to her yesterday when we saw her Facebook post and we have been in contact with her," James Pasch, regional director of the ADL in Cleveland, which serves Ohio, Kentucky, West Virginia and the western half of Pennsylvania, said Feb. 19. "We'll reach out to the city of Parma to talk about the removal and cleaning of the park bench. … We will work with the appropriate community leaders to ensure that it gets removed."
Pasch said the images and epithets were "indicative of the rise of anti-Semitic and racist graffiti and vandalism that we've seen across the region. There's no place for this hate in our parks, at our universities or any space."
The Cleveland Jewish News contacted the Parma Police Department about the vandalism Feb. 19. Ciryak said they had not previously received any report of the vandalism. However, after receiving the call from the CJN, he went to the park and verified the markings on the picnic table and said the images would be removed on the morning of Feb. 20.
The park is at 6328 State Road.