Jerry and Debbie Isaak-Shapiro were awakened by a pounding on the front door of their Brainard Road home in Pepper Pike at about 2 a.m. Nov. 15, as sirens and lights flashed outside.
"I went downstairs and there were a number of officers, and I believe some from the fire department, telling us there's a fire nearby, (and) you have two or three minutes to evacuate," Jerry Isaak-Shapiro said.
"What was interesting is they said, specifically, they cannot require you to evacuate yet, but we strongly suggest it. My wife and I said, 'Nope, that's good enough for us.' So, we grabbed our passports, a few personal items and our dog."
They got in the car and found a dog-friendly hotel for the night.
The Isaak-Shapiros, who are members of B'nai Jeshurun Congregation in Pepper Pike and Congregation Shaarey Tikvah in Beachwood, were among 20 to 25 people asked to evacuate the area after a gas-line explosion at 12:54 a.m. on Brainard Circle in Pepper Pike, an area where Dominion East Ohio Gas had recently completed a monthslong project and was doing restoration work.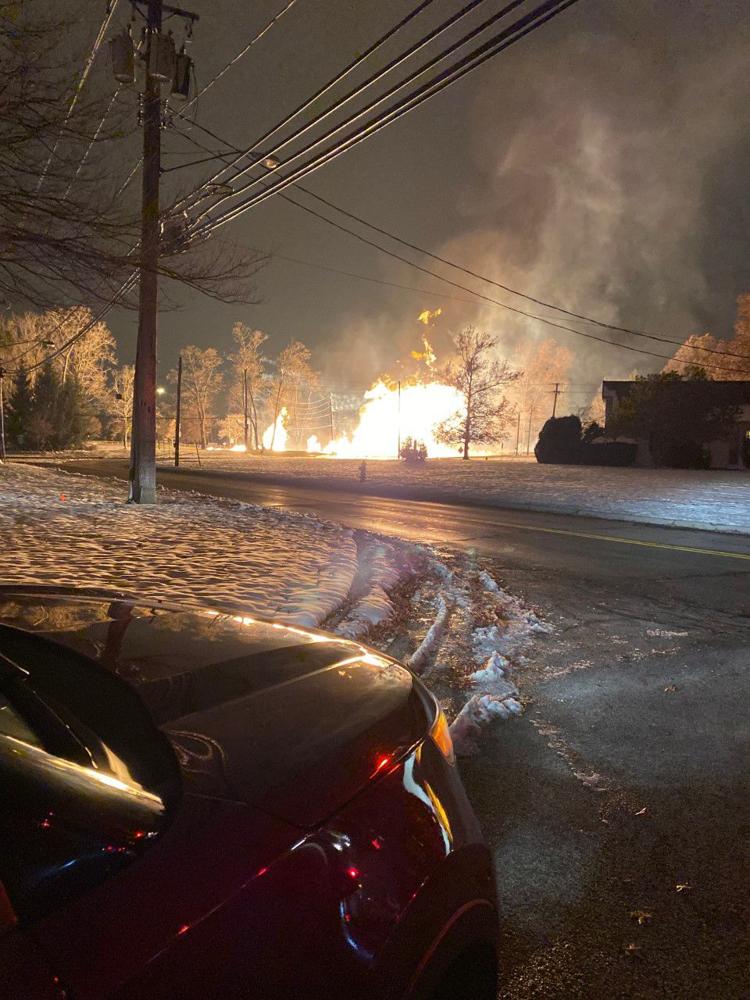 "Our house is quite, quite close. We saw the flames, smelled the smoke, actually felt the heat, so it was very, very close," said Jerry Isaak-Shapiro, who is head of school at the Joseph and Florence Mandel Jewish Day School in Beachwood.
"I actually heard something and felt our house shake," Debbie Isaak-Shapiro said. "I'm originally from San Francisco and we have earthquakes. ... I was thinking, 'Oh, is this an earthquake?' and then I said, 'Wait, they don't have earthquakes.' I absolutely fell asleep again."
They were next awoken by the banging on the door.
"I looked out my bathroom window and I saw these unbelievable – I would have thought it was on some Hollywood set – unbelievable huge flames," she said. "As we were leaving, I said to Jerry I should take a picture and he said, 'I'm not stopping,' so I did not get any pictures."
Power knocked out
Neil Durbin, spokesman for Dominion, said the company received word of the incident from the Pepper Pike Fire Department at about 1 a.m. Nov. 15 and crews began arriving on the scene about 1:35.
"They found one of our pipelines was involved in the fire near the intersection of Shaker Boulevard and Brainard Road," Durbin said Nov. 15. "And then they isolated the damaged line and shut off the flow of gas and made the situation safe at about 3:35 this morning. We've had crews out this morning doing leak detection to confirm the integrity of our lines and also to check the area for potential migration of gas from the incident site. As of this morning, we believe our facilities have checked out OK."
By the afternoon, all homes had gas, Durbin said.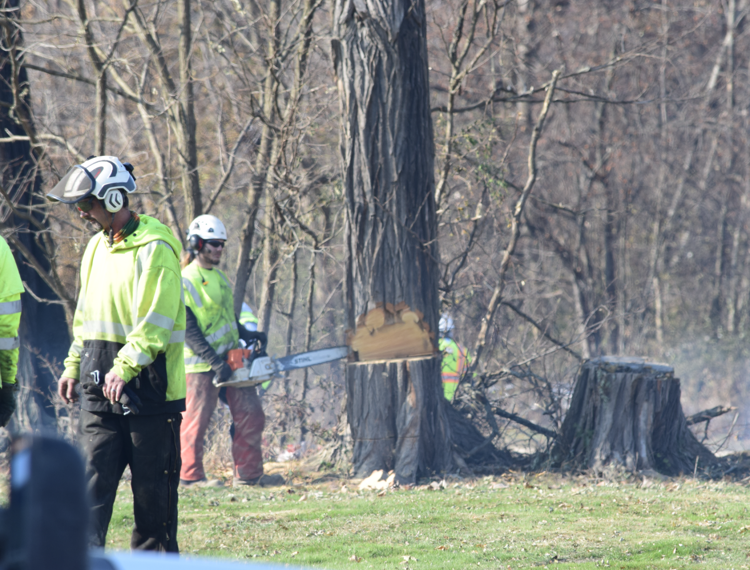 Durbin said Dominion's project was a pipeline infrastructure replacement program that was started over the summer.
"The actual construction for that project was wrapped up a few weeks ago," Durbin said. "We had a contractor there on the scene who has been working on some restoration work subsequent to that project."
Durbin did not have the name of the company available. He said restoration work usually includes sidewalks, driveways, treelawns and grading.
"What's really interesting, is they have been working on this line all summer," Debbie Isaak-Shapiro said. "I said a couple of times over the summer when I was home by myself and Jerry was traveling, I thought, 'I hope this is safe what they're doing,' momentarily thinking about that. But I was feeling they were also hopefully coming to the end of this job and I haven't thought about it in a long time."
About 12 hours after the explosion, a burning odor could still be smelled in the area as dozens of workers were repairing utility lines, cutting down trees and performing other work.
Chris Eck, a spokesperson for The Illuminating Company in Cleveland, said about 140 homes lost power and all had regained power by noon on Nov. 15.
Pepper Pike officials had earlier reported 500 homes had lost power.
Mayor relieved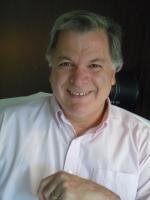 Pepper Pike Mayor Richard M. Bain was counting his blessings in light of the incident.
"We're very grateful that no one was injured and that no houses burned down," Bain said. "There are positive ways of looking at this, as bad as it was ... this did not occur during the daytime while traffic was moving through the circle.
"There wasn't a high wind. This fire had 60- to 70-foot tall flames and burned for quite a while. There were not winds pushing the fires into the nearby residences. So, there are fortunate things given the bad circumstances that occurred."
Bain lives about 1 mile from the area and was on scene minutes after the explosion.
"The explosion was heard by our fire personnel inside the firehouse and by a police clerk, who was working inside the police station," he said, adding crews had been working across the street from where the explosion occurred.
Firefighters from Beachwood, Lyndhurst and Pepper Pike responded. Beachwood handles dispatch services for Pepper Pike.
Beachwood offers aid
Bain praised the efforts of Beachwood Mayor Martin S. Horwitz, who arranged for the evacuees to take shelter at the Beachwood Community Center.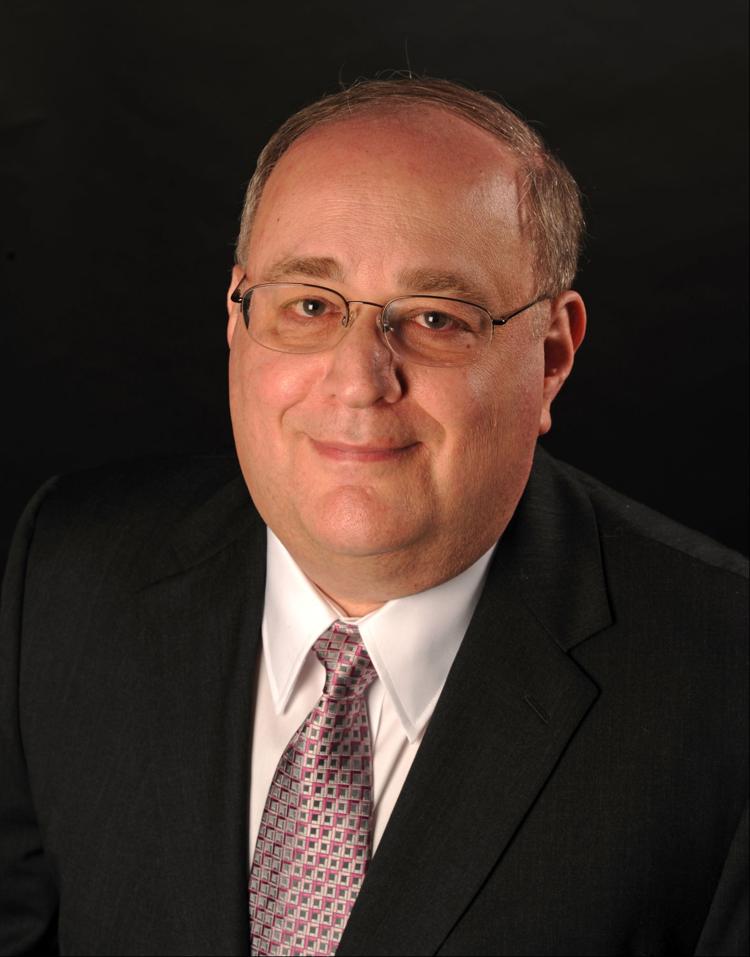 "The mayor of Beachwood came over as well as Councilman (James) Pasch," Bain said. "The mayor was actually out directing traffic on the Beachwood end of the road closing. Marty was terrific. I really appreciated their support and assistance."
Horwitz praised the emergency personnel who arrived on scene, including Beachwood police chief Gary Haba, and fire chief Steve Holtzman.
"Luckily, it was not as bad as I sensed it could be," Horwitz said. "The fire was contained and didn't reach anyone's home. We work with Pepper Pike all the time. We train with them and we're very close with them. Both of our forces are close to their forces.
"I got a call probably around 1 o'clock or 1:15 from the lieutenant on duty, Lisa Budney, and she informed me of what was going on. I contacted Karen Carmen, who's the community services director, and we went over and opened the community center, and that became the official space where people could go when they had to leave their home.
"I think at the peak we had 25 people in the community center, and we had coffee and some cookies and water and a place for them to be. We kept giving information back to them because obviously they were very nervous because they didn't know what was happening with their homes."
Horwitz helped control traffic "because part of the issue with this situation was people were coming at it from all different directions, from Shaker, from Brainard. There were a lot of streets that needed to be closed because it was a very dangerous situation. This could be seen from all over the community, the flames were so high.
"It burned so long you could literally see power lines just glowing because they were just all not burning down, but they were pretty much destroyed. At one point, you could see steam coming out from the manhole covers because the heat was so intense, it was boiling the sewer lines. It was something I won't forget for a long time. It was really scary."
Bain said the community center was the most available facility to take people in, and Pepper Pike City Hall was available if residents needed shelter during the day of Nov. 15. He said he has never seen anything like this.
"I've heard this being compared to a Maple Heights gas explosion of some years ago and I heard one person familiar with both say he thought this, in its own way, was worse," Bain said.
Major damage to circle
Brainard Circle is a heavily traveled area and police blocked off major arteries into the circle.
By Nov. 16, limited travel was allowed at Brainard Circle. However, there was no access to the circle from Brainard Road or Gates Mills Boulevard and no westbound access from Shaker Boulevard.
The circle was entirely closed to vehicles Nov. 15 and parts of the circle were reopened over the weekend.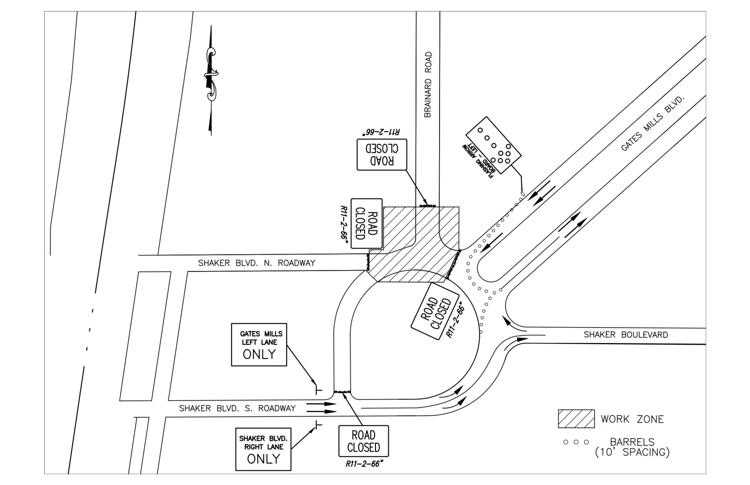 "There's major damage to the circle," Bain said. "The circle will be partially closed for a good, unknown period of time. They're still evaluating the extent of the damage, but casual observation reveals that the damage is very extensive to the circle."
Pepper Pike Police Chief Joe Mariola said the State Fire Marshal, the Public Utilities Commisssion of Ohio and Dominion East Ohio Gas were conducting investigations.
"There are a ton of contractors here," he said. "They are still working on making the area safe. There were trees that were damaged and were still burning that we actually have to get removed prior to them being able to mobilize, and move in and begin moving earth to get down to the pipe to find out what happened. Step one is getting the trees removed. Step two is moving earth back out of the way.
"First Energy has power restored to all the homes, we are told, with temporary service going to one home because we actually lost the power pole. Once they get the ground opened up and can investigate what happened with the pipe – and they're telling (us) that that's going to take a while – once the investigation is complete, the roadway repairs and the repairs to pipe can begin. We're working on a traffic plan with our engineer. We're trying to mobilize sign boards and cones."
Mariola said he still doesn't have an estimate for when the entire circle will be reopened.
"They're telling me this pipe is buried up to 20 feet deep where they have to work at and get down to it," he said. "It all depends on ground and soil conditions, and until they can get the trees out of there and get the road covering removed, they can't tell me that. So, we're really in early stages here."
Mariola was home in Geauga County asleep when he received notification.
"Sgt. (Rich) Thompson called me within five minutes of his arrival on scene," said Mariola, who's been chief for nearly 30 years. "I had to get up, get out of my pj's, get dressed, ran out the door. I was here within 20 minutes. He was surprised how quick I got here.
"I came in on Fairmount Road and I could see it at the Geauga-Cuyahoga county line from there. I could see the glow in the sky and I was shocked. I can honestly say I was shocked. I've never seen anything like that."
Institutions affected
Park Synagogue East in Pepper Pike was closed Nov. 15.
"We closed our offices today," said Stuart Deicher, Park Synagogue executive director and a Pepper Pike resident who said his power was not affected Nov. 15. "Everything is fine here at the synagogue. We had no power this morning, the roads were closed, so we felt (it was) best to cancel preschool and close the offices. But we are planning to have Friday night services tonight."
Shabbat morning service was previously scheduled for Park Main in Cleveland Heights. Sunday school and preschool on Nov. 18 were canceled due to lack of heat in the Pepper Pike building.
The Lillian and Betty Ratner Montessori School in Pepper Pike was closed and a book fair and bingo night will be rescheduled, according to the school's website.
The Friendship Circle of Cleveland in Pepper Pike also was affected.
"We're very thankful everybody is doing well," said executive co-director Rabbi Yossi Marozov Nov. 15. "We were impacted (in) that part of our building has lost electricity and we're trying to figure this out. The Illuminating Company was here."
Horwitz said at about 4 or 4:30 a.m. Nov. 15, officials were discussing if it would be safe to open Shaker Boulevard so vehicles could get to Mandel JDS and Fuchs Mizrachi School in Beachwood.
"We determined there were safe ways to get down Shaker and then out of the area without getting near that circle," Horwitz said. "There's a lot of considerations in the middle of the night you have to make for people's safety, and I think everyone did an amazing job."