The United States' policy toward Israel is one of the central issues surrounding this presidential election, say experts associated with the Republican and Democratic parties. 
During a program titled "A Presidential Issues Forum" Sept. 29 at the Mandel Humanities Center at Cuyahoga Community College Eastern Campus in Highland Hills, Ann Lewis, who represented Hillary Clinton, and Leora Levy, who represented Donald Trump, discussed the presidential candidates' positions on Israel, jobs and the economy, and student loan debt. 
Russ Mitchell, WKYC-TV anchor and managing editor, moderated the discussion. 
Lewis reiterated Clinton's stance to take the country's relationship with Israel to "the next level."
"Taking it to the next level means making sure that Israel has the funding and the support that they need to maintain a qualitative military edge and maintain military and intelligence sharing that we've developed over the years," said Lewis, who served as senior adviser to Clinton's 2008 presidential campaign and senior adviser to her 2000 campaign for U.S. Senate. 
Levy said she's been disappointed with the relationship between the U.S. and Israel under President Barack Obama's administration and believes Trump will get that relationship back on track.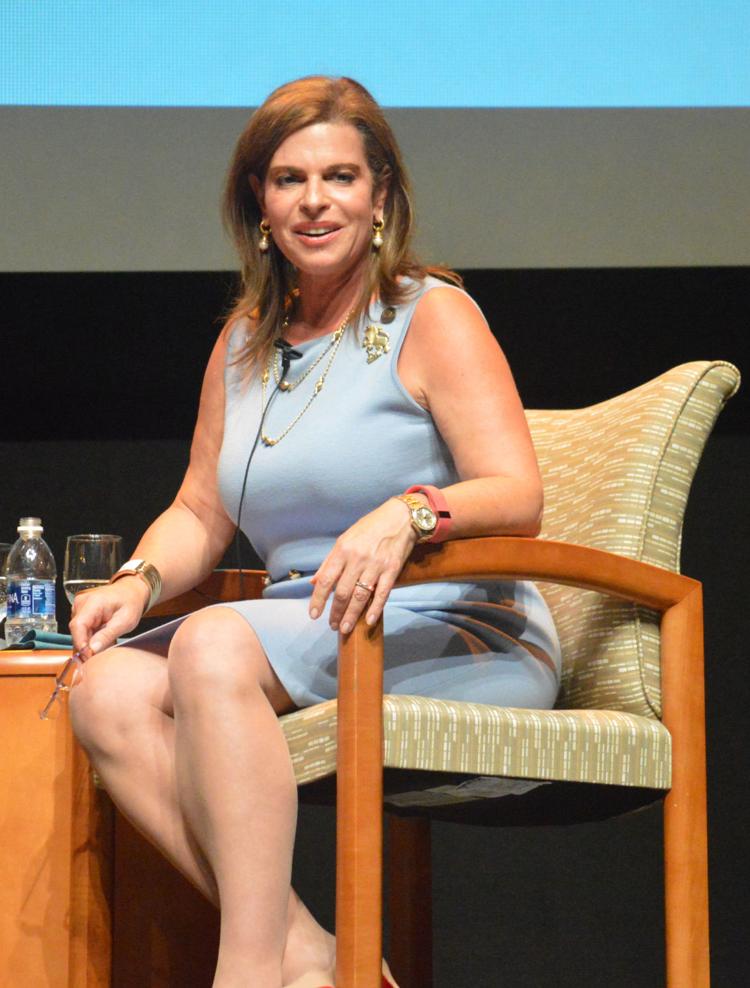 "We have a very strong bond with the people of Israel," said Levy, former finance chair for the Connecticut Republican Party. "We have shared values of freedom, liberty and democracy. We are allies in the war against terrorism. Somehow that has sort of fallen between the cracks with this administration."
When it comes to jobs and the economy, Lewis said Clinton believes in "smart capitalism." She said Clinton will invest in the country's infrastructure and in new solar technologies. She also noted Clinton's plan to reform the tax code so that it rewards people and companies that invest in jobs and charge an exit tax on companies that move overseas.
Levy said Trump will bring jobs back by lowering both personal and corporate taxes. She noted that Trump also wants to approve safe hydraulic fracking and lower restrictions imposed by the Environmental Protection Agency on the coal industry. 
As for college education, Lewis stressed the startling amount of student debt being carried in the country today. 
"The total student debt today is about $1.2 trillion," said Lewis, who served as political director of the Democratic National Committee from 1981 to 1985 and vice president for public policy at the Planned Parenthood Federation of America from 1994 to 1995. "It's the second largest source of consumer debt. … When you're looking at paying off that kind of loan, it's harder to buy a house, you have to look at what kind of jobs you can have, what kind of family you can build. We need to take this on and we need to reduce those costs."
Lewis stated that Clinton wants people to be able to refinance their student loan debt, and that she plans to expand and simplify the loan repayment plan. She also noted Clinton's plan to make tuition at in-state, four-year public colleges and universities free for families that make $85,000 or less a year.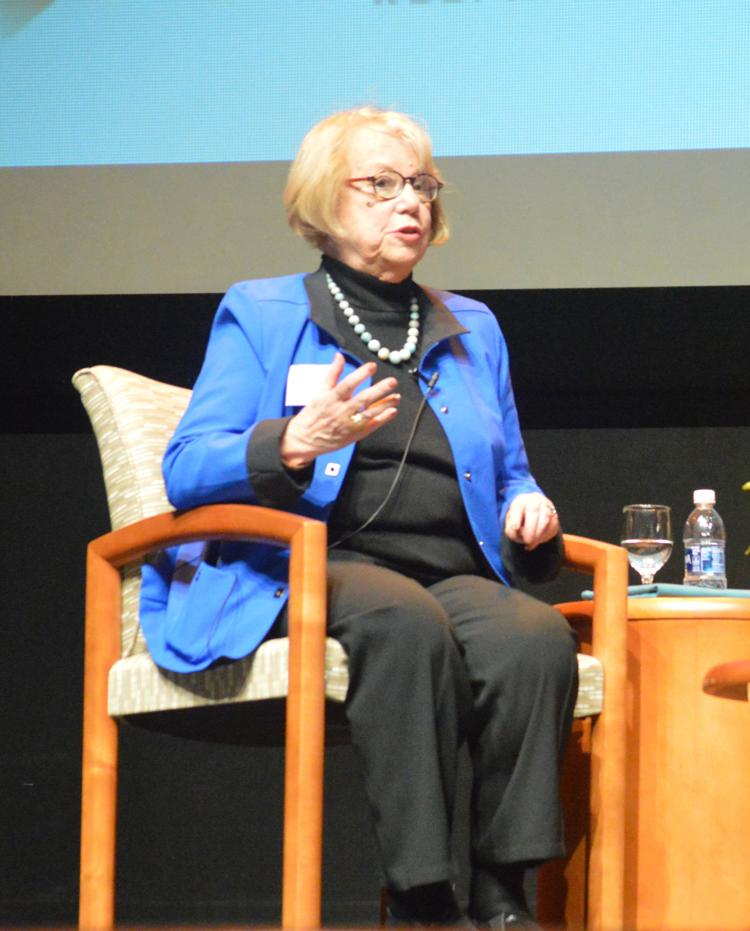 Levy said Trump will work to alleviate the student debt situation, but that he's not a proponent of offering free college tuition. Instead, he wants the loan program to become privatized and use free market capitalism policies to resolve the problem. 
"I think free college sounds wonderful," said Levy, who previously served on finance committees for the Republican National Committee, National Republican Senatorial Committee and National Republican Congressional Committee. "The problem is after you finish getting your degree, you'll start working, and then the state government and federal government will start taking money out of your paycheck, and you'll be paying for everybody else's college education that comes after you for the rest of your life. Not only will you have your debt, but your taxes will go to fund other people's college."
In her closing statement, Levy said that America is at a crossroads and that Americans want change when it comes to leadership in Washington. 
"This economy should be humming at at least 4 percent, if not higher" she said. "The policies that Donald Trump is proposing to grow our economy will get us to that point. He estimates that we'll have 25 million new jobs within the first 10 years if we reduce taxes and reduce regulations."
As for Lewis, she believes Clinton has a record of achievement and a vision for the future direction of the country. 
"You know what she will do," Lewis said. "Look at what she has done. I think she'll make a difference. She's smart, hardworking and effective, and I believe that's the kind of president we need."
The forum was presented by the Cleveland Jewish News Foundation in partnership with venue sponsor Cuyahoga Community College.