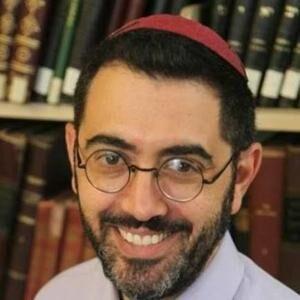 John Carroll University in University Heights announced the appointment of Rabbi Noah Benjamin Bickart as its inaugural Jack, Joseph and Morton Mandel Chair in Jewish Studies following a national search, according to an April 25 news release from the university.
The appointment is made possible by a $1.5 million gift from the Jack, Joseph and Morton Mandel Supporting Foundation, first announced in January, alongside a $1 million gift from The Milton and Tamar Maltz Family Foundation, and a lead gift from JCU alumnus Norma Geller. He will start the role this fall.
"Noah's appointment is a further signal of John Carroll's commitment to interreligious dialogue," Alan R. Miciak, president of John Carroll University, said in the release. "We are fortunate to welcome a scholar of his stature and ability to this newly formed position. In doing so, our goal is always to provide JCU students with opportunities to understand and contemplate our complex world in order to better impact it after graduation."
As the Jack, Joseph and Morton Mandel endowed chair, Bickart will develop the Jewish studies curriculum; advance scholarship in Jewish studies through research and publication; collaborate with the department of theology and religious studies, campus ministry, the Center for Student Diversity and Inclusion and other campus partners to promote interreligious understanding; develop both short- and long-term options for students to visit and study in Israel; coordinate public lectures, panels and other programming on subjects relating to Jewish studies and contemporary issues of interest to the Jewish community; foster connections with local and regional Jewish communities; and support new undergraduate and graduate programs in Jewish studies and interfaith engagement.
Bickart, who lives in Beachwood and attends Oheb Zedek Cedar Sinai Synagogue in Lyndhurst and Cleveland Partnership Minyan, told the Cleveland Jewish News that the inward work that comes along with teaching Judaism at a Catholic university excited him about the opportunity. Bickart has been at the university for four years and was first brought in as a visiting assistant professor.
"John Carroll is sort of emerging as a center for interreligious engagement," he said. "Yes, it is mostly a Catholic school, but we have a professor of Islamic studies and a professor of Hinduism – and Catholic students, like any other college kids, are constantly exploring the way religion works in the world. So, it is very exciting to teach about Jews and Judaism to a population that is already interested and thinks they know so much, but in fact don't really know anything. That is really exciting."
[ READ: John Carroll University creates Mandel Jewish studies chair ]
Another exciting part of the role is his ability to set down roots in the community he joined in 2017 when his family moved to Cleveland, Bickart said.
"We're in the middle of this amazing Jewish community," he said. "Moving my family to Cleveland was seamless, with all of the schools, butchers and synagogues. But pursuing a permanent position enables me to be a public intellectual for our Jewish community."
Jehuda Reinharz, president and CEO of the Mandel Foundation, said in the release that he was "delighted" by Bickart's appointment.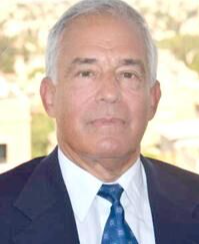 "I am delighted that such a distinguished educator as Noah Bickart has been selected to hold the endowed chair bearing the names of Jack, Joseph and Morton Mandel," he said in the release. "This appointment will enable Dr. Bickart to continue to be an important voice for the field of Jewish studies."
Milton Maltz said in the release that he and his wife, Tamar, are "very pleased" by the selection.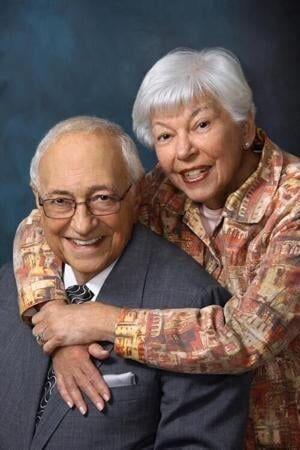 "His extensive academic experience and commitment to foster connections with the local Jewish community and to promote greater interreligious understanding on campus and in the greater Cleveland community make him the ideal scholar to be appointed to the position," Maltz said in the release.
Bickart holds a Bachelor of Arts degree in English literature from the University of Chicago, where he focused his studies on the Jewish themes in the works of James Joyce. He also studied the Bible, Talmud and Midrash at the Pardes Institute of Jewish Studies in Jerusalem. When he returned to the United States, he studied at the Harvard Divinity School, earning a master's degree in Hebrew Bible in 2003. He then enrolled in the Rabbinical School at the Jewish Theological Seminary as a Wexner Graduate Fellow, becoming ordained as a Conservative rabbi in 2008. Following ordination, he received his Ph.D. in 2015 from JTS.
After directing the Prozdor High School and the Eisenfeld/Duker Beit Midrash, and teaching Talmud in the rabbinical school for a few years, he became the Jacob and Hilda Blaustein Postdoctoral Fellow in the Program of Judaic Studies at Yale University, the release said.
Armed with all of that experience, Bickart said he plans to immediately start developing a course about Jerusalem, which would include a trip to Israel as part of spring break.
"It would be really neat to bring a group of Protestants, Catholics, Muslims, Jews and non-religious students to Jerusalem to study the religious history of the region," he said, adding that he still plans to teach his current courses at the university, including one focused on Abraham in the Hebrew Bible, Talmud, New Testament and Quran, and "The Rabbis on Sex & Gender" course. "Teaching is a big part of it, but the research is another big piece. My first book is also releasing any day now about the scholastic culture of the Babylonian Talmud."
The university's theology and religious studies department also include the Jack and Mary Jane Breen Chair in Catholic Theology, the Bediüzzaman Said Nursi Chair in Islamic Studies, and the Walter and Mary Tuohy Chair of Interreligious Studies, which laid the foundation for a commitment to interreligious dialogue when it was established more than 50 years ago, the release said.
The addition of the Jewish studies chair helps round out the theology and religious studies department and also helps the mostly Catholic student body understand religions and cultures different from their own, Bickart said.
"I feel very grateful to the Mandel family, the Maltz family and other donors who have really put their trust in the university and in me to do this kind of work," he said. "I think in the local Jewish community, one of the things we struggle with, among other things, is antisemitism. I think this is a very easy and almost obvious way to fight antisemitism – through education. It's hard to hate people whose history and customs you know, understand and respect. So, teaching about Jews and Judaism to a population that will be the next generation of leadership in Northeast Ohio, they can say 'I know something about this because I studied with this weird Jewish professor in college.' That really goes a long way to build meaningful connections."